The moment of discovery is truly life altering.
This is why Legacy Cancer Institute, with the most locations and experts in the region, leads the area in the critical fight against breast cancer. Our services are comprehensive and include screening and diagnosis, dozens of treatment options and a variety of emotional, therapeutic and clinical support services. Our goal: To help everyone achieve a life beyond cancer.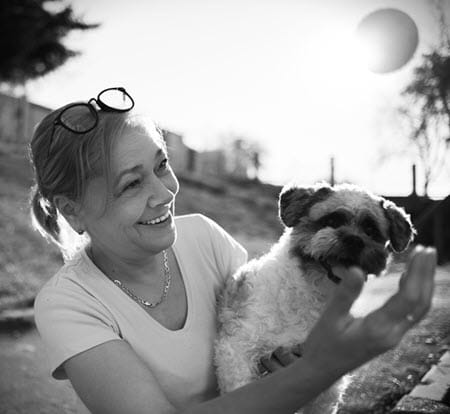 Breast Cancer Risk Assessment
A risk assessment is only the beginning of our breast health program. Once you have your assessment results, we recommend scheduling your next mammogram and get screened every year.
Our services are part of the Legacy Cancer Institute, which has been ranked among the nation's top cancer programs for more than 25 years. Nearly 1000 women a year chose Legacy Cancer Institute for their breast cancer treatment because we provide access to leading specialists in the field of breast cancer. Our team of cancer doctors, including those who focus on high-risk breast cancer, nurse navigators, nutritionists, cancer genetic counselors and others, can support you every step of the way.
Screening Centers of Excellence
Where you get screened matters. The most accurate test depends on the quality of the screening equipment, the expertise of the technicians conducting the screening and the radiologists reading the mammograms. Legacy Health uses reduced radiation 3-D digital mammography for the fastest, most accurate results with the lowest radiation exposure possible.
Through a rigorous application process and onsite survey, all Legacy Health Breast Health Centers are accredited by the National Accreditation Program for Breast Centers, and are designated by the American College of Radiology as Breast Imaging Centers of Excellence. ACR accreditation is recognized as the gold standard in medical imaging.
Quality of Care
Legacy Cancer Institute is among the top performing cancer programs, nationally accredited by the American College of Surgeons, Commission on Cancer. This ranking means we follow the most current treatment guidelines for breast cancer and that our patients experience better outcomes because of our level of care and best practices.
We treat 98% of breast cancer patients with a combination of chemotherapy or immunotherapy for HER2 positive, AJCC T1cN0M0, or stage IB-III hormone receptor negative breast cancers. This best practice treatment guideline compares us highly to other programs nationally as well as those in Oregon and Washington.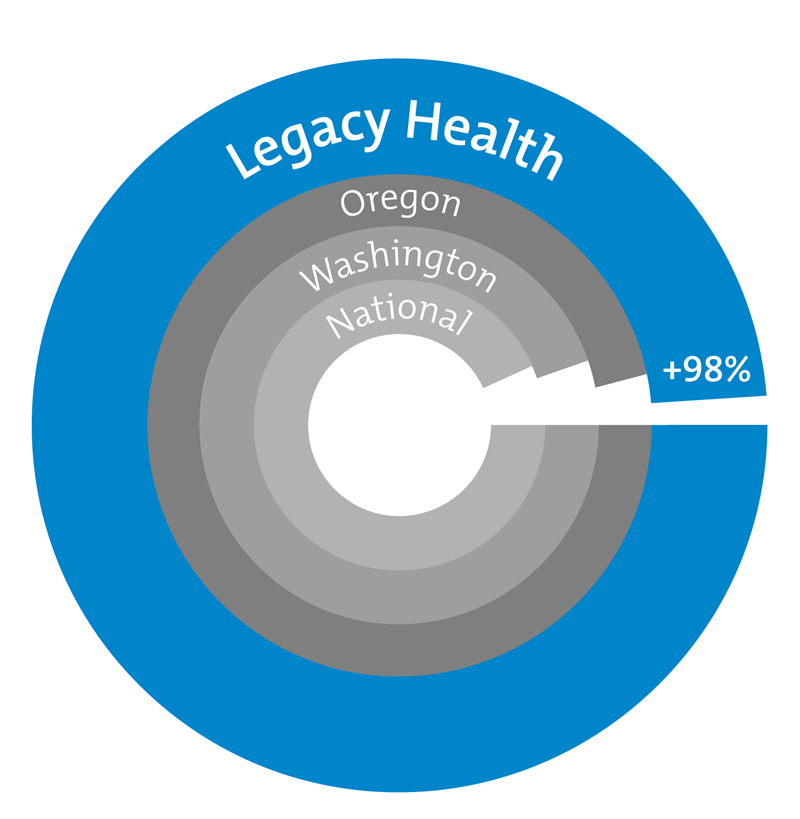 Source: American College of Surgeons, Commission on Cancer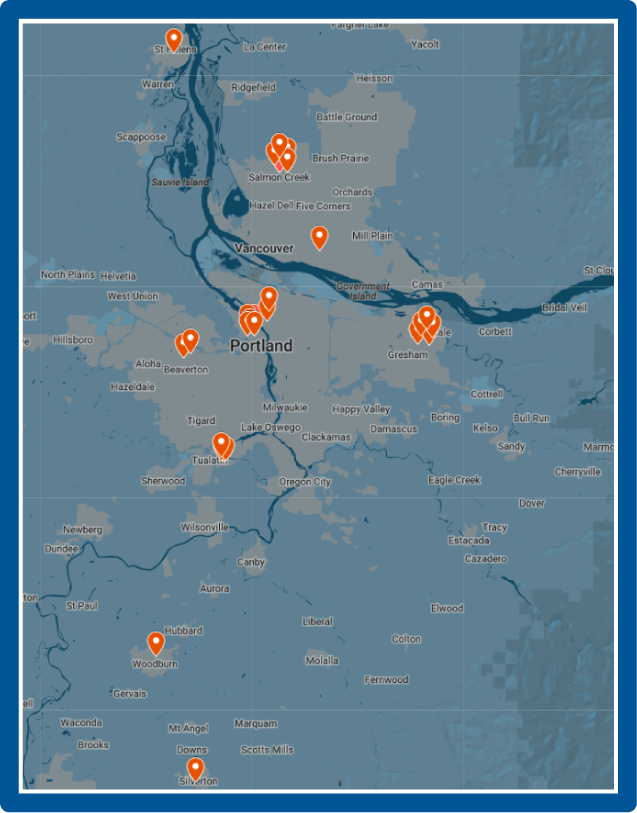 Breast Cancer Care Close to Home
Legacy Cancer Institute's breast cancer program blends the region's highest expertise in breast cancer care with the convenience of locations throughout the Portland, Vancouver and Willamette Valley areas. At every location, the cancer specialists and staff in our breast cancer program are collectively dedicated to giving you as many comprehensive treatment options as possible. The goal from start to finish: Create a path towards healing and to prepare you for life beyond cancer.