What is a midwife?
Certified nurse midwives (CNM) are trained health care providers who have attained advanced education and certification on a masters-level or doctoral-level to fulfill their passion for gynecological health, as well as prenatal and postnatal care.
Midwives are experts in providing prenatal, birth, and postpartum care for people with low-to-moderate-risk pregnancies and provide high quality gynecologic care for people of all ages. These providers are uniquely skilled to help improve quality and decrease costs.
Midwives are known for their evidence-based, personalized approach; they partner with their clients to make decisions with a client's input and preferences in mind. They have expertise supporting people through the normal birth process and work to minimize interventions and medical procedures unless they are necessary.
Benefits of Midwifery Care
According to the American College of Nurse-Midwives, receiving midwifery care offers many benefits, including:
Decreased risk of needing a cesarean section
Reduced rates of labor induction and intervention
Reduced use of local anesthesia
Decreased infant mortality rates
Decreased risk of preterm birth
Lower costs for both clients and insurers (please check with your insurance for coverage and costs)
Increased chances of having a positive start to breastfeeding
Increased satisfaction with the quality of care
Take the first step towards an empowering and personalized pregnancy experience. Schedule your free 20-minute consultation with one of our midwives.
Call 503-413-4500 to schedule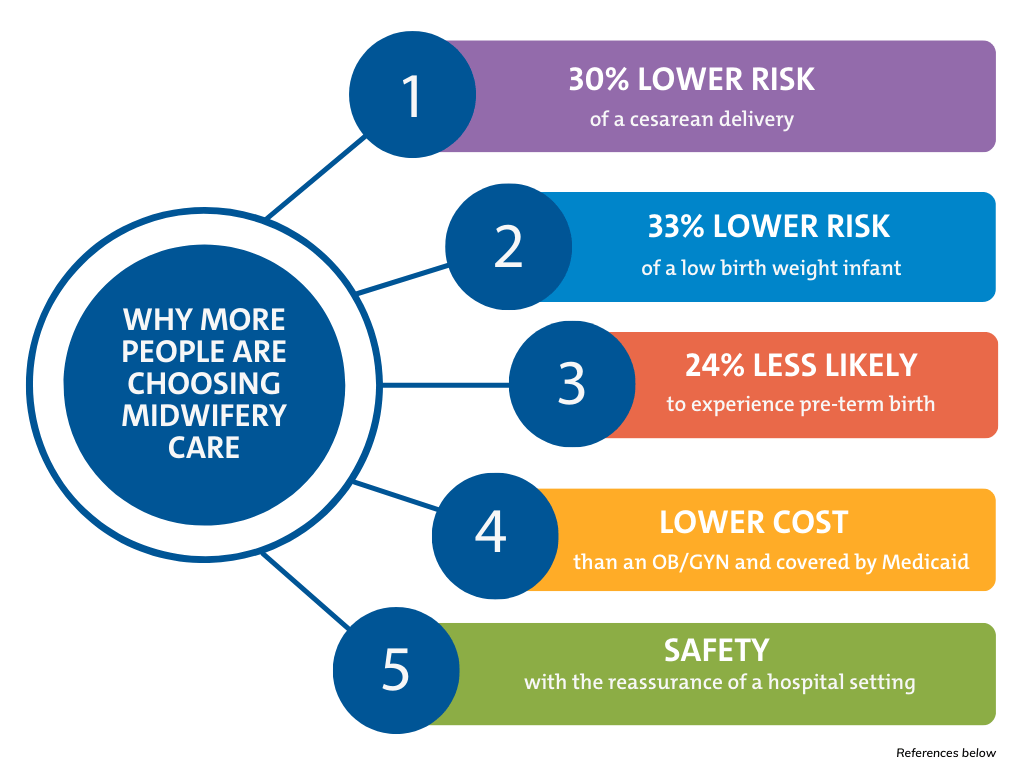 Take a virtual tour of a midwifery clinic and birthing suite.
Meet Kaci, a mother of two, and hear about her experiences with midwifery care.
Five-Star Quality

We love what our patients say about Legacy Medical Group–Midwifery!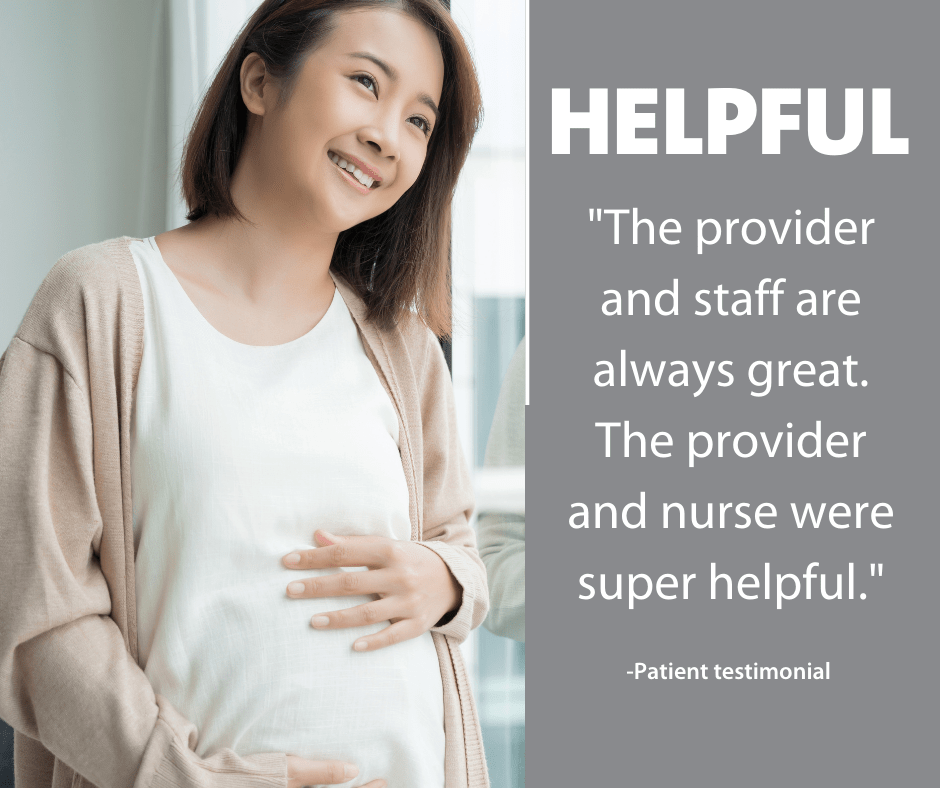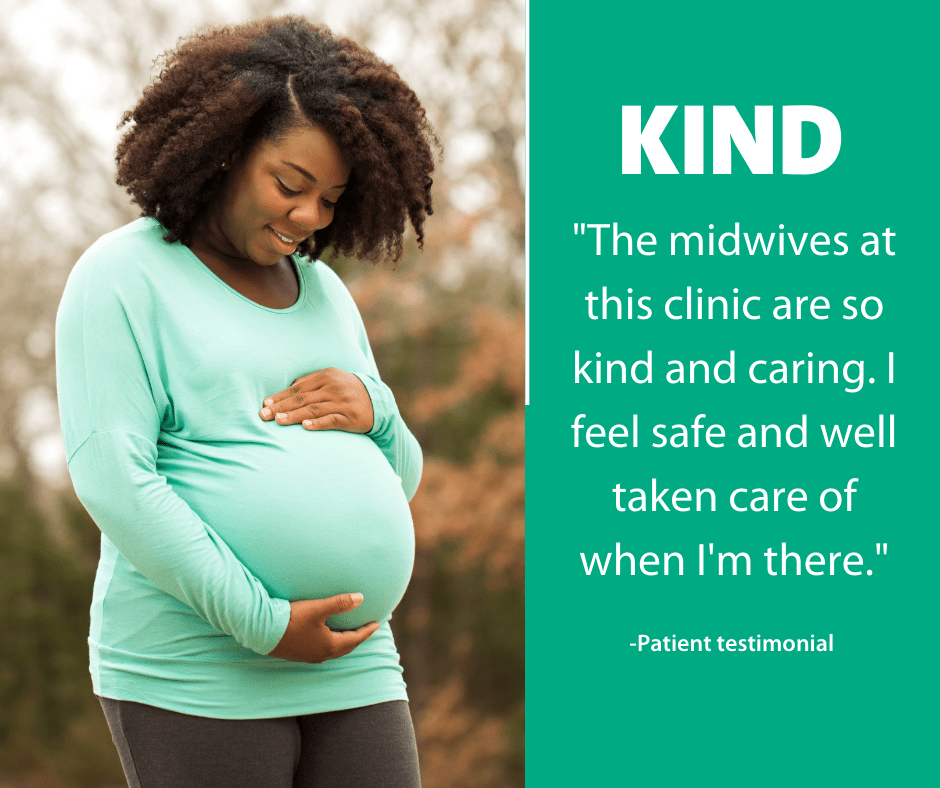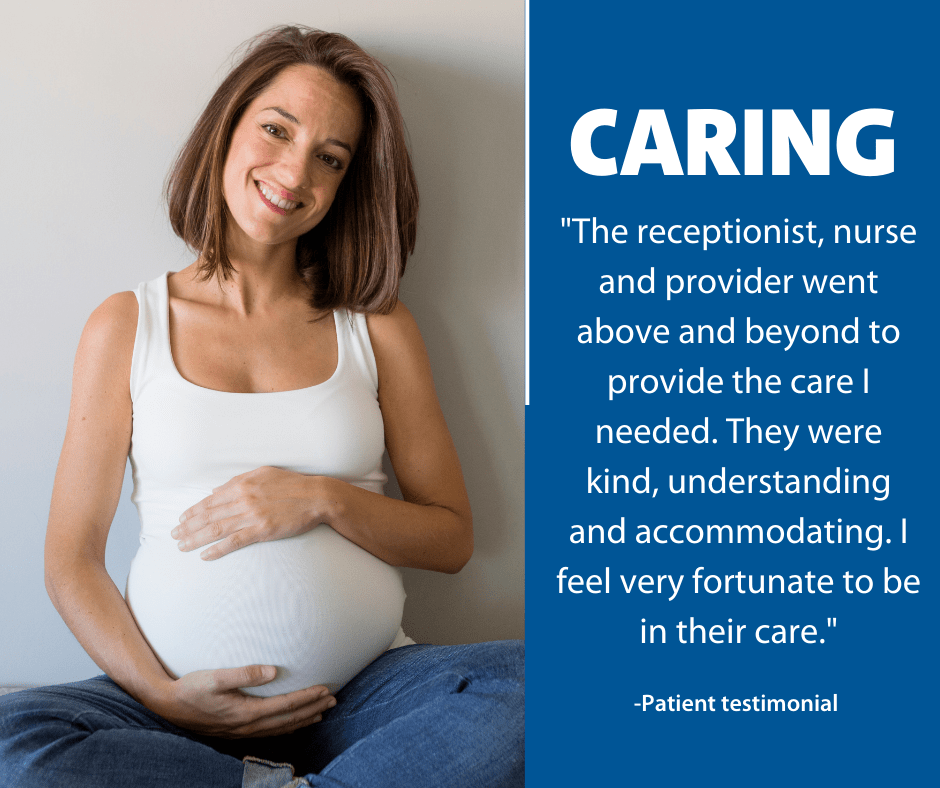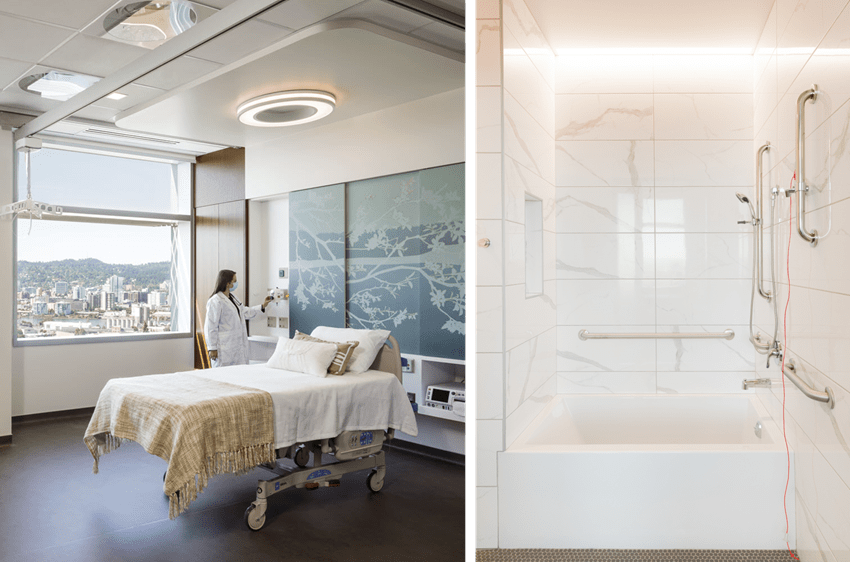 The best of both worlds
Legacy Health features midwifery services at LMG-Midwifery at Emanuel and LMG-Midwifery in St. Helens, where you are cared for by a team of expert midwives. Both locations deliver at the beautiful Family Birth Center at Randall Children's Hospital. There, you will have the opportunity to soak in the tub and enjoy beautiful views of Mt. Hood, the West Hills and the Pearl district.
The Family Birth Center accommodates a full range of birthing options, including water birth. Expectant persons can bring their own doula or connect with a Legacy doula for additional support through labor, birth and early recovery. At the Family Birth Center, you will be able to experience all of the benefits of midwifery care with the reassurances of one of the region's finest hospitals.
85% of people who deliver in hospitals are considered low risk, and 100% of them are candidates for midwifery care.*
*lamaze.org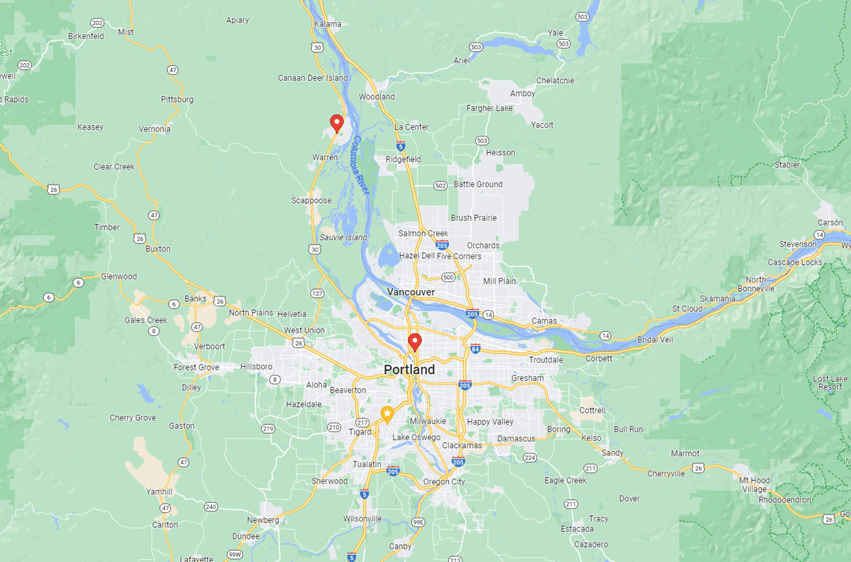 Convenient clinic locations and a world-class hospital
Our two featured clinic locations are conveniently located to serve patients from all over the Portland and Vancouver metro areas.

Call us today to find out if midwifery is a good fit for you.