Family-First Care
Your child comes first, and we know you are essential to your child's medical care. Randall Children's family-first care empowers you by creating open communication between you and your child's care team. Research shows that strong support from family members reduces fear and anxiety, thus improving a child's wellbeing.
DOWNLOAD OUR RANDALL CHILDREN'S HOSPITAL FAST FACTS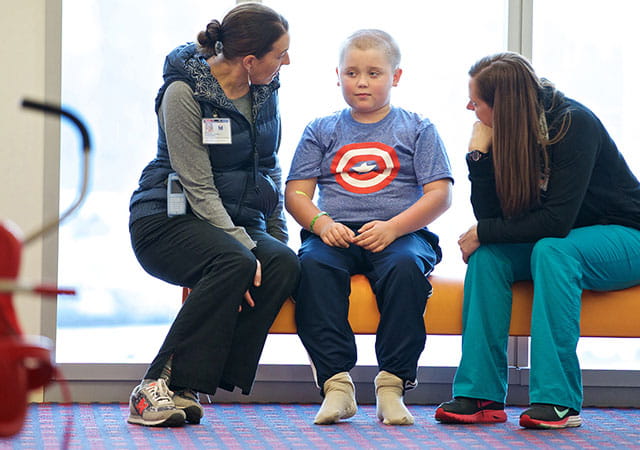 Your child's care team
No matter the condition, we put together a team of pediatric specialists with a single goal in mind: to make your child feel better. Our skilled physicians, nurses and support team (including admitting staff, security, housekeeping, and more) form a circle of care that creates the best possible experience for your child and your family.
We're proud to be both a level 1 children's surgery center and level 1 pediatric trauma center providing comprehensive care throughout the region.
FIND YOUR PEDIATRIC PROVIDER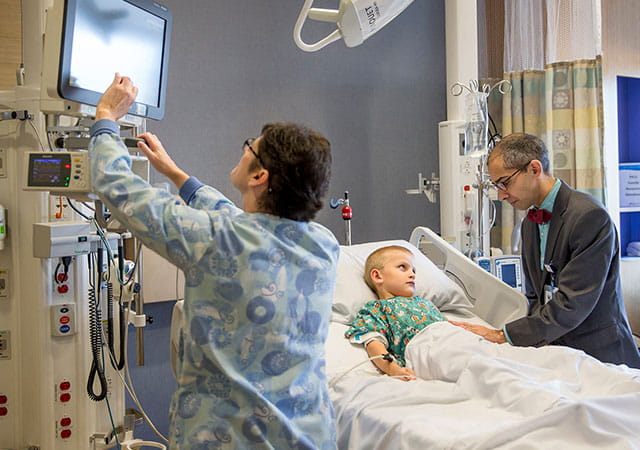 Treating the whole patient
Our focus is on the physical, emotional, mental and spiritual well-being of our patients. In this atmosphere, your child receives the best of collaborative medicine as well as therapeutic treatments through art, music, massage, healing gardens and even therapy dogs. All of this is done with the intention of healing the whole child.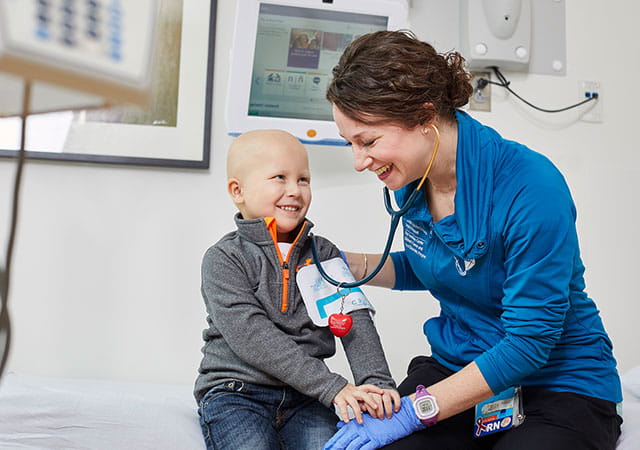 DESIGNED TO HEAL
When children receive care in a calm, nature inspired environment, they experience less anxiety, pain and stress. This encourages healing inside and out. At Randall Children's, you'll notice a calming atmosphere with touches such as gently curved walls, uplifting décor, lush gardens, private rooms to accommodate families and limited noise.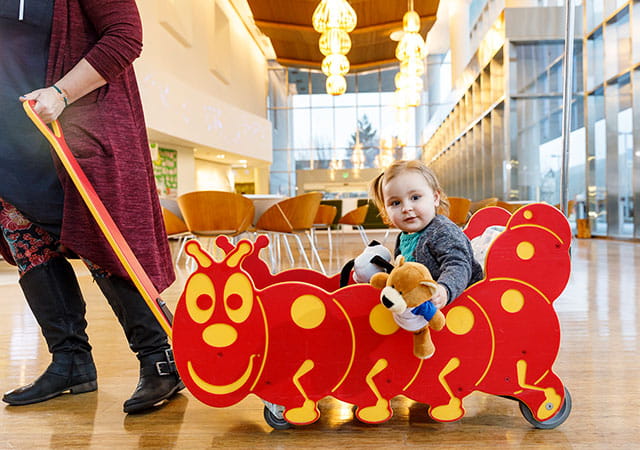 We "get" It
We are parents, siblings, grandparents, aunts and uncles, neighbors and friends – we know how important your child's well-being is to you. You can count on us for support throughout each step as we provide the best possible care for your child.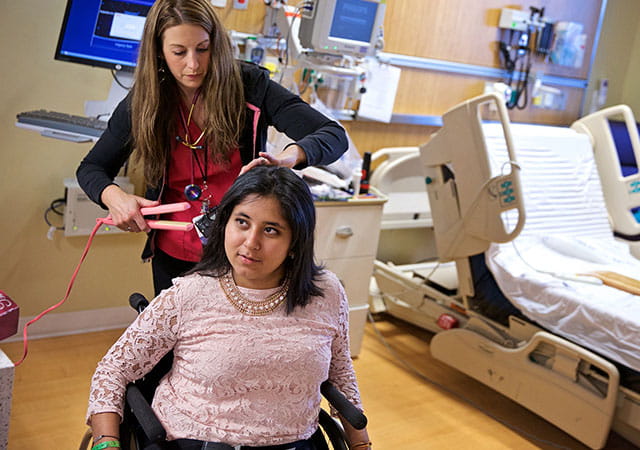 Committed to Safety
You and your child deserve a hospital where quality and safety are a priority. We've created our Zero Now program to guide us in our journey to zero preventable harm. You'll find our care teams pay special attention to everything - from cleanliness in and around your child's room to making sure everyone, including you and your child, frequently washes their hands.