We are what we do.

We believe people are defined by their everyday actions. That our stories and impact on the world are shaped by what we choose to do repeatedly, day after day. That's why we're here. Making life better for our patients, our community, and each other is more than just our purpose, and it's more than just our passion. It's our legacy. If you see yourself in our values, we want to hear from you.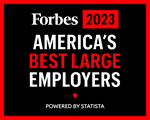 Events

No hiring events are scheduled at this time. To receive email updates about open positions, sign-up below.
SIgn-up for email alerts
Benefits

Legacy has a competitive total rewards approach in which base salary is determined based on the role, experience, skill set, & location.
Learn more about our benefits
About

Who are we? We're your friends and neighbors, driven by our mission to improve the health of those around us.
Learn more about Legacy Health

Already a Legacy team member? Right this way, please.
Affirmative Action

Legacy Health is dedicated to developing and maintaining a diverse workforce that understands and meets the needs our diverse patient population. An Affirmative Action officer is employed to coordinate efforts to comply with the federal and state regulations governing Equal Opportunity. All decisions made by Legacy Health System regarding employment, including transfers, promotions, demotions, compensation, benefits, and training are made without regard to race, color, gender, religion, national origin, marital status, age (except as the law allows), gender identity, gender expression, sexual orientation, disability, veteran's status or any other basis covered by local, state or federal law.

All applications must be submitted through Legacy Health's Electronic Application System. Resumes submitted via email, fax or mail will not be accepted in lieu of an electronic application. Legacy Health strives to make this site accessible to any and all users. If you have questions or would like to contact us regarding the accessibility of our website or need a reasonable accommodation in completing the application process, please contact Legacy Employment Services at 503-415-5405 or contact us by email at employment@lhs.org.

Download Our Non-Discrimination, Equal Opportunity & Affirmative Action Policy