CARES Northwest announces plans to expand services in Washington County by 2026
PORTLAND, Ore. (Oct. 30, 2023) – CARES Northwest to relocate its Beaverton clinic to the new Family Peace Center
CARES Northwest is pleased to announce plans to expand services in Washington County with the relocation of its existing clinic to the Family Peace Center of Washington County. The Family Justice Center of Washington County recently purchased a 64,000-square-foot building located at 1100 NE Compton Drive in Hillsboro to house the new Family Peace Center, where CARES NW will offer expanded child abuse evaluation and support services in 2026 once building renovations are complete.

By co-locating with other leading non-profits providing services for survivors of domestic violence and sexual assault, CARES NW will make it easier for families impacted by child abuse to get the care and treatment they need closer to home. The new Family Peace Center will be a first in the State of Oregon by offering services to survivors of child abuse, domestic violence, and sexual assault in a single location.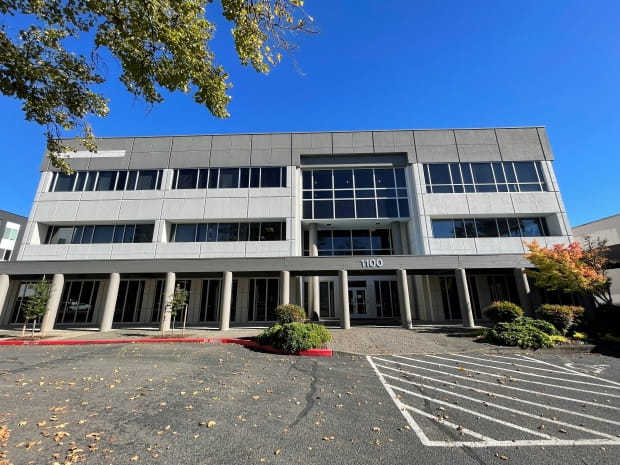 | | |
| --- | --- |
| Home of the new Family Peace Center in Hillsboro | |
"CARES NW has been serving Washington County children and their families for over 36 years," said Jenny Gilmore-Robinson, executive director for CARES NW. "Up until now, we have predominantly cared for children at our clinic in NE Portland. Recognizing the importance of serving children in their home communities, CARES NW joined forces with the Family Justice Center to collocate at their new larger building in Hillsboro. This is a huge step forward in bringing hope and healing to more Washington County children and we are honored to work with the Family Justice Center and their partner agencies."

CARES NW serves over 2,500 children annually and is a leading children's advocacy center dedicated to the treatment and prevention of child abuse. When the new Family Peace Center opens, the expanded square footage will allow CARES NW to triple its capacity to offer trauma therapy services and double its capacity to provide child abuse assessment services in Washington County.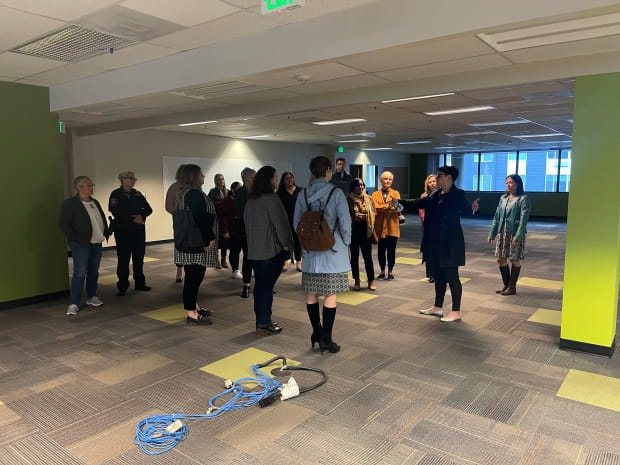 | | |
| --- | --- |
| Family Justice Center Executive Director Rachel Schutz, giving a tour to partner agency leadership at the soon-to-be Family Peace Center | |
This expansion will allow CARES NW to bring child abuse services to the existing domestic violence and sexual assault services for adults currently provided by the Family Justice Center and increase the global spectrum of services to Washington County residents. Because of the considerable overlap between domestic violence and child abuse, uniting all the agencies in one place will strengthen our response to violence and abuse.

CARES NW will join domestic violence and sexual abuse non-profits, including the Sexual Assault Resource Center and the Domestic Violence Resource Center, along with other non-profit organizations. By making it easier for children to receive a comprehensive, coordinated child abuse medical evaluation, as well as trauma-focused therapy closer to home, we hope to increase community safety, minimize the impact of trauma in childhood, and promote improved health for Washington County citizens.

CARES NW provides a safe, child-friendly environment for the assessment of children for whom there are concerns of physical or sexual abuse, neglect, and exposure to domestic violence. Medical care and developmentally appropriate interviews are conducted in a comfortable environment to help children feel safe. Children receive a medical evaluation, family support, and mental health services, including trauma therapy and other support services designed for children recovering from abuse.
---
About CARES Northwest
Since 1987, CARES Northwest's dedicated mission has been to provide a safe and secure environment for every child who may be a victim of physical or sexual abuse, neglect, or exposure to domestic violence. In partnership with our community, we assess, treat, and prevent child abuse and neglect. CARES Northwest is the only children's advocacy center serving Multnomah and Washington counties and is one of the longest-running centers in the country. We are a locally funded collaboration between Kaiser Permanente, OHSU Doernbecher Children's Hospital, Providence Children's Health, and Randall Children's Hospital at Legacy Emanuel.

To learn more about us: http://www.caresnw.org/