Health Care Careers
Our medical and non-medical professional team members are integral to the entire Legacy system. They are the motivators, guides, problem-solvers, protectors and day brighteners. From lab services, imaging, rehabilitation, and behavioral health therapists to admin, information technology, marketing, management, support services and much more, they keep us connected, informed, and operating at full potential. They bring expertise and passion to work every day. In exchange, we strive to provide a rewarding, supportive and unique environment where they can thrive.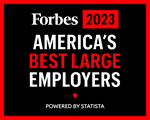 A Day in the Life: Discover What it's Like to Work at Legacy.
Explore our opportunities in:

Administration and Clerical
Housekeeping and Nutrition Services
Imaging and Lab Services
Information Technology
Leadership Management
Pharmacy
Research
Events

No hiring events are scheduled at this time. To receive email updates about open positions, sign-up below.
Sign-up for email alerts
Benefits

Legacy has a competitive total rewards approach in which base salary is determined based on the role, experience, skill set, & location.
Learn more about our benefits

What We Value

Culture of Support
Our Stories

Make a Difference

Career Development
Diversity & Inclusion
Diversity is a moral, social and business imperative for us, and we place a high priority on building a culture that values diversity across all aspects of our organization.
High Standard of Care
Legacy is a leader in both quality and safety. Here, you can take pride in knowing that, whether or not you're a medical professional, you are helping individuals live healthier lives and providing your community with the highest level of care.
Professional Growth & Opportunities
We value personal and professional growth, and our team members have expansive opportunities to achieve both.
Community Involvement
Our employees feel a tremendous sense of pride in Legacy's dedication to the community. It's one of our core values.
Location
Our region holds recent titles as one of the best cities for providers as well as millennials. Considering all there is to see, do and achieve, it's not hard to see why.
Work/Life Balance
Our team members are dedicated and hard-working, but every life needs balance. This means providing adequate holiday, vacation and sick leave, wellness programs and other benefits to keep our people happy, healthy and thriving.
Team Support
We pride ourselves on a culture built on support and collaboration. Each individual and team work together to create the best outcomes for our patients, our system, ourselves and our community.
Comprehensive Onboarding Process
We owe you a great start. That's why we've continually refined our onboarding process to provide new team members a clear and direct path to success.
Lynn Davis, Child Life Therapist
LEGACY EMANUEL MEDICAL CENTER
A Child Life Specialist in the pediatric care unit and a "goofball," Lynn Davis uses play to help kids make sense of what is happening around them. "Children and teens need to play, no matter what their circumstances," Lynn says. "That's how they understand and cope with the medical world."

Lynn also provides comfort for families in stressful situations. "I feel honored to be part of the journey for these families," she says. "It's a kind of sacred experience, and so incredible."

This is her life. This is her Legacy.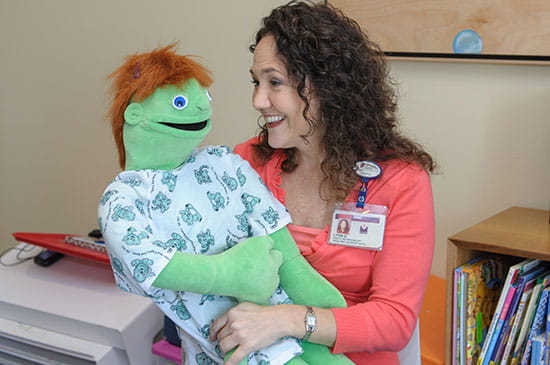 Making a Difference
Our employees are mission-driven. Regardless of the career, they share a common goal - to contribute to the community they call home. If you value the same commitment to social good and want to add more to your resume than a list of job tasks, a healthcare-related career at Legacy Health may be just the place for you.

Working for a health system committed to the highest standards of care means that every day, you're making a difference in the health and lives of people in your own backyard. It means you're part of a team supporting each other for the best possible outcome, regardless of the job title.

Legacy Health is making a difference in our community, and our employees love that about us. We provide much-needed care for all, even those who can't afford it. We offer services to help others find affordable health coverage. And we work with local leaders and agencies to find creative solutions to social issues facing our communities.
Career Development
Health care today isn't the same as yesterday; changes come fast. One of the keys to success is the ability to stay ahead of the curve which is why Legacy invests in its employees and their futures. Team members enjoy continuing education in their given fields, learning and developmental opportunities, and growth-focused career paths.
Education Assistance
We provide tuition reimbursement for approved courses at accredited colleges and universities to eligible employees after one year of employment.
Hope Program


With the goal to provide career opportunities, and promote greater diversity in the health care profession as a whole, The Health Occupation and Professional Education Program provides work experience to underserved students of color through paid summer internships in the health care profession.
Ready to create your legacy? Right this way, please.