Gifts of toys and other items
As part of the family-centered care offered at Randall Children's Hospital at Legacy Emanuel, we strive to help children feel comfortable and relaxed while they are in the hospital. Every child at Randall Children's Hospital receives a toy, and kids who are hospitalized during the holidays or a birthday get a special toy, book or craft project to lift their spirits. This means we go through a lot of toys and always need help replenishing our stock.

Due to current COVID-19 restrictions, access to outdoor space and hospital buildings is strictly limited to patients and families only. Please take any photos of your donation prior to arriving. Groups will not be allowed to gather indoors or outdoors.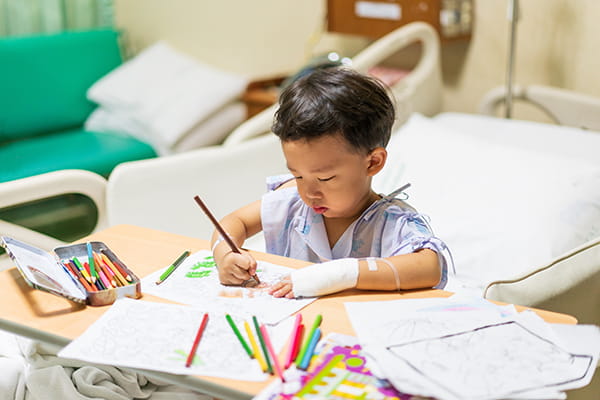 Bring comfort to children in need
Please view our wish list of items for the children's hospital and instructions for dropping off your donation. You can also purchase toys directly from our online wish list.

Due to infection control requirements, we can only accept brand new, unwrapped items (for ages 0-18). We can provide you with a receipt for tax purposes upon donating. For additional information, please contact the Child Life donations team at 503-413-1370 or childlife@lhs.org.
Guidelines for blanket donations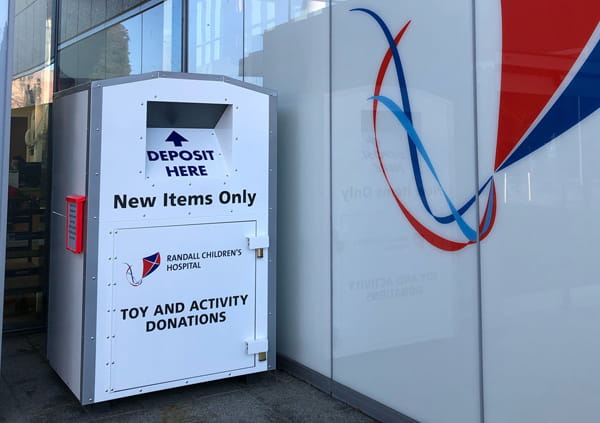 Toy donation drop off
In-person donations will be accepted on a limited, prescheduled basis. For your convenience, we have a large donation bin at the outside entrance of Randall Children's Hospital. Donation receipts are available on the bin and can be deposited with your new toy/activity donation.
If you have any questions, please contact the Child Life donations team at 503-413-1370 or childlife@lhs.org.