Physician & Advanced Practice Provider Careers

You're a healer. A lifesaver. A trusted advisor. The health and well-being of many sit on your shoulders. But it's who you are. We know you can go anywhere in the world and be needed. That's why we provide the best possible work environment and benefits for our medical providers––including all the support you need, without the hassles you don't.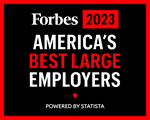 Explore opportunities in Adult & Pediatric:
Behavioral Health
Hospitalists
Primary Care
Perioperative Services
Specialties
Urgent Care
Women's Services
See all open provider positions
Benefits

Legacy has a competitive total rewards approach in which base salary is determined based on the role, experience, skill set, and location.
Learn more about our benefits
Contact Us

Still have questions? Connect with one of our provider recruiters and learn more about various career opportunities across many different specialties and positions.
Contact a provider recruiter

Culture of Support

What We Value
Our Stories

Make a Difference

Career Development
Diversity & Inclusion
Diversity is a moral, social and business imperative for us, and we place a high priority on building a culture that values diversity across all aspects of our organization.
Learn more about life at Legacy
.
High Standard of Care
Legacy is a leader in both quality and safety. Here, you can thrive in an environment committed to the highest level of patient care as well as the health and safety of our providers.
Professional Growth & Opportunities
We value personal and professional growth, and our providers have expansive opportunities to achieve both.
Community Involvement
Our employees feel a tremendous sense of pride in Legacy's dedication to the community. It's one of our core values.
Learn more about our values.
Location
Our region holds recent titles as one of the best cities for providers as well as millennials. Considering all there is to see, do and achieve, it's not hard to see why.
See our locations.
Work / Life Balance
Our surgeons, physicians and Advanced Practice Providers (APPs) are dedicated and hard-working, but every life needs balance. This means providing adequate holiday, vacation and sick leave, wellness programs and other benefits to keep our people happy, healthy and thriving.
Team Support and Collaboration
Legacy employees enjoy a collaborative environment with a strong esprit de corps. Here, you'll receive 24-hour support from a seasoned team of PAs, NPs, nurses, intensivists, anesthesiologists, lab services, as well as admin and clerical.
EMR Integrated System
Our integrated inpatient and outpatient system (EPIC) provides better input and quicker access to critical health information, leading to better results..
Comprehensive Onboarding Process
We owe you a great start. That's why we've continually refined our onboarding process to provide new team members a clear and direct path to success.
Peer Support Program
The Legacy Provider Peer Support Program matches providers with trained volunteer peer supporters, who will listen and provide support. These volunteers come from a variety of departments, locations and levels of expertise throughout Legacy Health. They are available to talk on the phone or meet in person.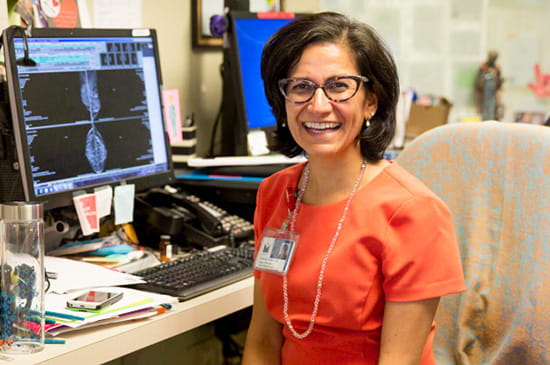 Jennifer Garreau, M.D.
LEGACY MEDICAL GROUP–SURGICAL ONCOLOGY
As a surgical oncologist dedicated to improving the lives of people living with breast cancer and melanoma, Dr. Garreau chose to work at Legacy "because of the way the people are valued."
"I am supported in having a flexible work schedule so I can spend time with my daughter," she says. "I am supported as a surgeon by having phenomenal practice partners and colleagues across the system. We provide safe and excellent care using the most current techniques and equipment. I am able to do research and help lead change in cancer care."
This is her life. This is her Legacy.


Jodi Houghton, FNP
LEGACY MEDICAL GROUP–SALMON CREEK FAMILY MEDICINE
"Primary care is such a rewarding field to work in. In family practice, I'm privileged to care for patients of all ages with many diverse health conditions and backgrounds. As time goes on and I gain their trust, they bring their families to me. We have a team in our office that continually strives to demonstrate care and respect to everyone that walks in the door and our patients know it."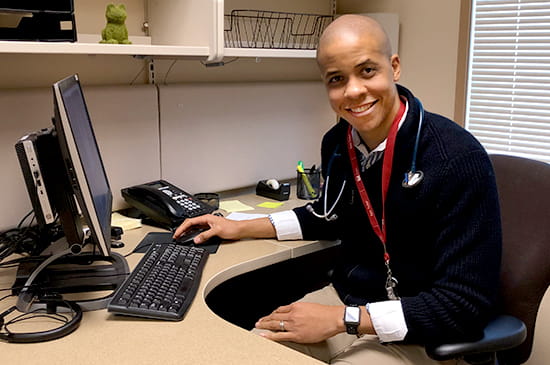 Warren Okuns, M.D.
LEGACY MEDICAL GROUP–WOODBURN
Dr. Okuns moved to the Pacific Northwest in 2011 to join Legacy Medical Group.

"I have enjoyed working for Legacy as the organization has been committed to doing whats right for their patients and employees. I was drawn to primary care as it allows you to provide longitudinal care for patients over time. I truly cannot imagine doing any other job. I consider myself fortunate and privileged to care for my patients and I am grateful to Legacy for providing me with that opportunity."
When Dr. Okuns is not working, he enjoys cooking and spending time with his wife and three kids.
This is his life. This is his legacy.

Tamara Lundberg, FNP
LEGACY MEDICAL GROUP–GASTROENTEROLOGY
"I have had many opportunities to advance my clinical practice as well as pursue additional training in informatics. I appreciate that my physician colleagues respect my ability to manage complex hepatology and GI patients and that they are always available to consult with me on clinical management and mentor my practice. Legacy Medical Group–Gastroenterology has encouraged me to pursue clinical quality projects and informatics workflow improvement projects as well as additional Epic qualifications. Legacy Health recognizes Advanced Practice Providers' role in the delivery of health care and continues to work towards an inclusive practice model."
Making a Difference
Working for a health system committed to the highest standards of care means that every day, you're making a difference in the health and lives of people in your own backyard.

We also make a big difference in our community, and our employees love that about us. We provide much-needed care for all, even those who can't afford it. We offer services to help others find affordable health coverage. And we work with local leaders and agencies to find creative solutions to social issues facing our communities.
Ready to create your legacy? Right this way please.