Tom Bauman joins Silverton Hospital Foundation board
SILVERTON, OR. (Aug. 11, 2023) – Silverton Hospital Foundation is pleased to announce the election of Tom Bauman to its board of trustees. The foundation raises funds for Legacy Silverton Medical Center.

Tom is rejoining the board after previous tenure. He worked in accounting and management for over 35 years. During that time, he also volunteered as a planning commissioner, city councilor, and mayor of the City of Mt. Angel. Tom has served on various state and national boards in the telecommunications industry. He is active in the local community, with experience serving on numerous local nonprofit boards including the Mid-Willamette Valley Community Action Agency, the Mt. Angel Lions Club and his church.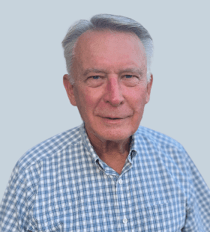 Legacy Silverton, located in the heart of Oregon's Willamette Valley, offers a comprehensive mix of services, many of which are not typically available in a rural hospital. The hospital is part of Legacy Health, the largest local, nonprofit health care system in Oregon and Southwest Washington.
The officers of Silverton Hospital Foundation are Yuri Chavez, chair; Kent Doerfler, vice chair; William Cameron, treasurer and Jane Jones, secretary.
To learn more about supporting Legacy Silverton Medical Center, please contact Gaynor Hills at 503-413-5585, ghills@lhs.org or visit www.legacyhealth.org/giving.
# # #