Legacy News
Legacy Mount Hood Medical Center Paves the Way in Robotic Surgery
June 09, 2022
The excitement and enthusiasm are palpable when Dr. Greg Starley talks about the robotic surgery program at Legacy Mount Hood Medical Center. Starley helped get the program off the ground in 2014 and now he's training the next generation of surgeons across the nation.
Robotic surgery has proven to result in positive patient outcomes in a number of ways, from minimal scarring and low infection rates, to much faster recovery times and the need for less pain medication.
Recently, Dr. Starley showed the Gresham Outlook how these remarkable machines work and talked about the many benefits patients see when choosing robotic surgery.
Read more here: Pamplin Media Group - Legacy Mount Hood uses futuristic tech for safer operations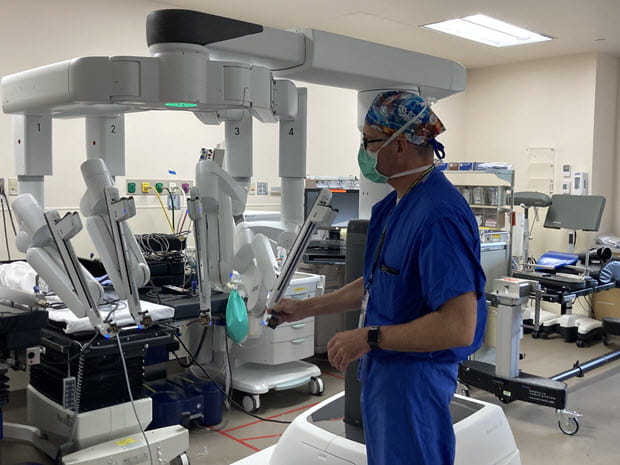 Sign up for our email newsletter