Legacy Research Institute
Transforming medical care through science, technology, and innovation.
LEGACY TUMOR BANK
A biorepository of human tumor samples helping to improve care for cancer patients.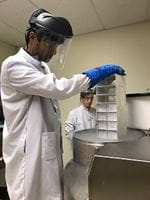 Improving care for cancer patients requires research into the molecular mechanisms of cancer cells, and to investigate these mechanisms fresh tumor specimens are required. Legacy has established a tumor bank to make such specimens available to cancer researchers here and across the country.
The Legacy Tumor Bank stores human tissue samples from cancer patients to be used in research studies aimed at finding a cure for cancer. Researchers are invited to request tissue samples from our disease-specific collection of over 8,000 snap frozen solid tumor specimens of all types.
For more information contact Danielle Osborne, PhD, 503-413-2474
For Researchers: Request a Sample
Legacy Tumor Bank is a member of the Specimen Acquisition Network (SAN)

While samples can be requested directly from the Legacy Tumor Bank, we have also partnered with The Specimen Acquisition Network (SAN) to help provide researchers with a larger pool of specimens.
SAN is a network of Pacific Northwest human health-centered institutions focused on supporting and accelerating innovative life sciences research. The SAN was founded in 2019 as a response to increasing demand by researchers for access to specimens and data in a timely manner. Our mission is to provide reliable and cost-effective access to high-quality human tissue, blood, other body fluid samples and associated clinical and specimen annotation data to foster science and collaboration in our region and beyond. We support investigators before, during and after specimen or data acquisition to speed research.
SAN Services:
Reach out to SAN if you would like help with any of the following:
Identifying specimen and data sources matching research needs
Facilitating specimen or data requests
Guidance on the following:

Human subjects/ethics application
Data/material transfer agreements
Data management

Biobanking best practices
Increasing utilization of existing banked specimens
Identifying potential collaborators
Support the Tumor Bank:
Legacy patients recognize the importance of this work. As one donor said "[This] is an opportunity for a part of me to have a connection with helping you find treatment or a cure for breast cancer. My most heartfelt wish is that no other woman must face the loss of a breast due to cancer."
Make a tax-deductible one-time or recurring gift to the Legacy Tumor Bank in memory of your loved one.
Click the above link.
Select how much you wish to donate or enter a custom amount.
Make sure "Legacy Research Institute" is showing in the drop down box and click 'Add donation'.
Select if this is to be a one-time or recurring gift.
Enter "Tumor Bank" in the comments box, as well as any other information.
Complete the 'This gift is in honor/memory of' section if your gift is in honor of a loved one.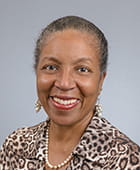 "As a surgeon who cares for patients with cancer, I feel it is my responsibility to assist in supporting cancer research through the procurement of tumors to the Legacy Tumor Bank."
-Dr. Nathalie Johnson, Director, Legacy Cancer Institute