eDocTalk News
From the desk of Melinda Muller, M.D., interim Chief Medical Officer, Legacy Health
Remaining hopeful and reducing harm 
By Melinda Muller, M.D., Interim Senior Vice President and Chief Medical Officer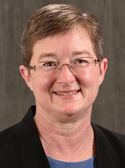 As we move fully into spring, I reflect on the last year. Last April we were immersed in emergency operations for COVID-19 and had pretty much shut down. This year with the vaccine, there is hope for a different year although the variants and potential for surge remains on the horizon. I'm optimistic we are finally turning the corner but don't want to get too excited yet.
Last year, we were just beginning our work around Lean at Good Samaritan Medical Center when COVID-19 hit. We are resuming that work now and there is a lot of planning to launch our learning lab at the Emergency Department on May 3. The team is ready to go in addressing harm and safety issues in real time with the support of our performance excellence team and senior leadership. If you have questions, feel free to reach out to me or Denise Fall for information.
Finally, I wanted to follow up on the planning to honor Dr Losli's passing from natural causes. We are working on ideas to honor his memory and I've included the link for those who have missed it. We recognize this is a stressful time for all of us, so we want to share resources again for all of you, so you have them handy if you need them.
Sincerely,
Interim Senior Vice President and Chief Medical Officer
Legacy Health
Legacy provider peer support program
The Legacy Provider Peer Support Program is a resource available to Legacy providers in times of stress, matching providers with a trained volunteer peer supporter who will listen and offer support.
For more information, go to the Legacy Provider Peer Support Program page.
To access the program or refer a colleague, email ProviderPeerSupport@lhs.org. Please include provider name and contact information. To ensure confidentiality, do not include details about the situation.
Formulary changes
The Legacy Health Pharmacy and Therapeutics Committee has approved
several formulary changes
. All formulary changes were vetted by physicians who commonly prescribe these medications at each site.


EVENTS, ANNOUNCEMENTS AND REMINDERS
---
Leadership lecture series coming this summer
We heard your feedback from our Engagement M&M's that you would like more opportunities for leadership development. We're excited to start a regular speaker series beginning this summer. If you have ideas for topics, or speakers you'd like to hear from, let us know! Any additional information on preferences for cadence, dates, and times please email Tricia Peck, program manager provider engagement at
tpeck@lhs.org
.
Last chance: April engagement M&M event
Please join us for our April Engagement M&M with Legacy leaders. We'll use our time this month to dive more deeply into one of our pillars for Provider and Physician Engagement, "Professional Development and Recognition." Our engagement M&M's provide a forum for providers to have open conversations with Legacy leaders and we need your participation to make it successful!
Members of Legacy's leadership team will join us to discuss with you on ways to enhance and apply your expertise as practitioner through ongoing professional and leadership development, coaching support and other structured avenues of support. We'll also want to hear your ideas on the best way to recognize you for your unique contributions to Legacy and our community.


EDUCATIONAL OPPORTUNITIES
---
Annual provider education
Medical Staff members are requested to please review the
educational topics
that are important for patient and provider safety and may also be requirements to maintain our accreditation on an annual basis. This information can be found by going to the provider portal. Also, this year we have also placed this information in Legacy's online learning management system for you to review and receive CME credit. Access these materials and secure credit by visiting
E+
.