Legacy Health Partners - News & Updates
Delivering value and improving health
Building On A Strong Foundation For Our Collective Success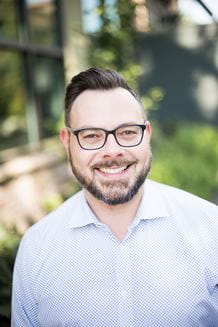 By Dr. Albert Chaffin
Medical Director, Legacy Health Partners
Hi there. I'm Albert Chaffin, MD, your new Medical Director for Legacy Health Partners. I started in mid-October and am enjoying my role. You might be wondering about my background and how I plan to approach this position. Let me fill you in.
My Background
I'm a pediatrician by training and practiced at Pediatric Associates of the Northwest for thirteen years (serving as Chief Medical Officer since 2018) prior to coming to LHP this fall. Through those years I learned about population health, quality and process improvement, the medical home model and how clinically integrated networks, like LHP, are innovators in combining all these areas into a simple goal of making patients' lives better. I've never stopped seeing patients because it's important to practice medicine in addition to my administrative roles. That's why I continue to practice medicine in the Randall Children's Hospital Gender Care Center twice a week.
The Opportunities I See For LHP
Legacy Health Partners has a strong foundation as a clinically integrated network (CIN) to help LHP practices (both at Legacy and our independent providers) perform at their highest potential while respecting the various challenges we all face in the health care system.
One opportunity I see within the LHP network is to guide providers to connect with others within Legacy Health and at our LHP independent practices to help solve some of the bigger issues we all face. A few ideas to start this journey include:
creating a virtual space for LHP members to share best practices by sharing their experiences/lessons learned through quality improvement (QI) projects they have done.

our group of providers working together to help improve health outcomes while saving money, which may seem like a daunting task, but we can continue this successful journey if LHP members stay engaged.
To help us move forward, one of my main goals by the end of my first year as your Medical Director is to help LHP members easily answer, "What is LHP and how does it relate to me as a provider?" . My first order of business in this endeavor is to make it easier for providers to easily access our Clinical Integration and Learning Module videos.
How You Can Contribute To Our Success
While I get to work on my year one goals, I ask of you, LHP providers, to consider spearheading work in your clinics and teams to help our network continue to be successful, like:
include Hierarchical Condition Category (HCC) codes at the time of billing for those high-risk patients

thinking of innovative ways to increase access to care in your clinics
keeping an eye on quality outcomes
I fully recognize we are all very busy and burnout is real for over fifty percent of providers. Sometimes, taking on a small project by engaging your team to divide and conquer can give them the morale boost they need to survive these unprecedented times. Think small, don't focus on eliminating ideas before even trying. And remember something I heard at a conference recently, "Don't sacrifice good for great". Providers are leaders in their clinics – if you set the stage for quality and process improvement and make it fun or enticing (awards for the team with the most improvement), then your team will follow.
With that, I want to thank you for working hard to provide for our patients during these challenging times. Think of me as your advocate, and if you have questions, suggestions, or ideas, please reach out to me. My goal is to be an approachable Medical Director with boots on the ground, open to hearing your ideas on how we can best work together to support LHP's future success.
Utilization Corner: Easing the burden on emergency departments and inpatient facilities during respiratory illness surge
We express our sincerest gratitude for all you do to care for one another and our patients, especially amid the current surge of respiratory illness hospitalizations. Some LHP pediatric practices have taken steps to limit patients coming in for rash or stomachaches and only seeing those with respiratory illness and infectious disease to take care of children before they need to be admitted. This helps ensure only the sickest children are being sent to the children's emergency department.
Read the full story for more ways primary care and pediatric practices can help alleviate the burden felt by our emergency departments and inpatient facilities. We are so thankful to all our partners for caring for the members of our community.
Quality Corner: Congratulations to LHP's 2022 Quality Award Winners
We are pleased to congratulate
Legacy Medical Group–Raleigh Hills
as the winner of the 2022 LHP Quality Awards and $1,000 prize for their project focused on providing osteoporosis education and therapeutic guidance, including installing raised garden beds at their clinic.
Read the full story
for more details about their work and to recognize our other quality award winners this year.
Announcing LHP's 2023 Clinical Integration program
We are pleased to announce the 2023 clinical integration program to the network. You can view a summary of all 2023
performance measures
,
membership requirements
, and
access standards
on the LHP team site.
Read more
for a summary of updates happening in 2023 that ensure we're measuring and improving what matters to patients, our network of providers, and to insurance payors.
Announcements, deadlines, and reminders
Attention providers: remember to complete a 2022 Provider Learning Module in

E+ by December 31 to earn points toward your Clinical Integration score. You should have received a reminder email if you have not completed one yet.
LHP's Board of Managers recently approved lowering the 2022 performance target for well-child visits; 3-6 years to 76% from 79% given the crisis in pediatric care and the impact of RSV/flu/COVID-19 this fall and winter. Other pediatric measures were assessed to be set appropriately given benchmarks and current performance standing.
Congress recently approved and enhanced the employee retention tax credit rules. Businesses may be able to claim up to $26,000 in refundable payroll tax credits per employee. Even if you have reviewed your exemptions there may still be options for you. Learn more and see if you qualify by joining one of the free sessions provided by Alera Group and Cunningham & Associates.
We want to give special thanks to

our board and committee members for their engagement and leadership of LHP. Nine new board and committee members will be joining LHP's governance in January and we look forward to introducing them to you in the new year. We'd like to wish the following departing board and committee members well and are grateful for the years of service you generously gave to our network:
Albert Chaffin, M.D., Legacy Medical Group – Board of Managers; Clinical Collaboration & Performance Improvement. Now Medical Director of LHP.
Daniel Tseng, M.D., Northwest Minimally Invasive Surgery – Quality & Membership. Now Chair of Clinical Collaboration & Performance Improvement committee.
David Delman, M.D., Legacy Medical Group – Finance & Contracting
Lori Farrell, M.D., Legacy Medical Group – Quality & Membership
Marjorie Hrbek, M.D., Broadway Medical Clinic – Quality & Membership
Michael Kaempf, M.D., The Urology Clinic – Quality & Membership
Opher Nadler, M.D., Northwest Acute Care Specialists – Board of Managers
Sandra Lewis, M.D., Legacy Medical Group – Quality & Membership
Stephanie Bennett, FNP, Legacy Medical Group – Finance & Contracting