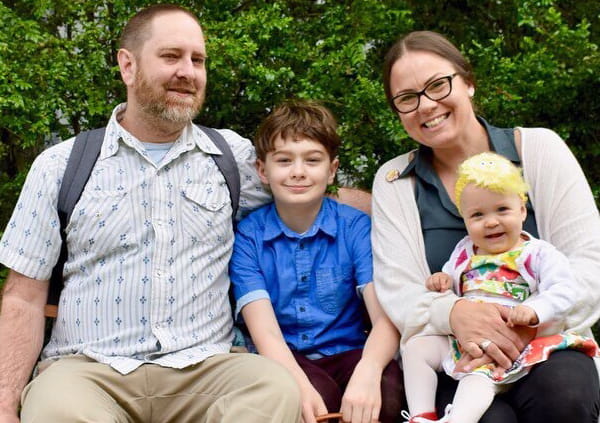 THE BATES FAMILY STORY

Kristine and Ollie Bates told us about the care their family received at Randall Children's Hospital at Legacy Emanuel.
Our family experienced two stays at Randall Children's Hospital's Neonatal Intensive Care Unit (NICU), one for each of our daughters. The outcomes differed. But there was one comforting constant: The staff was deeply committed to providing the best possible care for our babies and our family.
When we look back on our time at Randall Children's Hospital, we don't think of the tremendous grief we experienced with the loss of our daughter, Aivlene Rose, or the extreme joy we felt when we got to bring Maebel home. We remember the courageous work the wise and caring NICU staff did every day. The valuable resources they shared with us brought glimmers of hope for the daunting days ahead.

The countless providers who dedicated every ounce of themselves to help our daughters fight and comfort us at a difficult time helped our family survive this whirlwind two years. We offer them our sincerest gratitude.
MAKE A GIFT TO CELEBRATE FAMILIES LIKE THE BATES FAMILY!