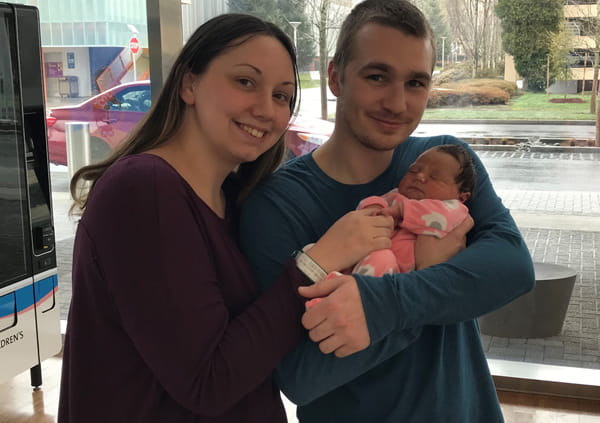 MADELYN'S STORY

James and Marissa Greenway told us about the care their daughter Madelyn received at Randall Children's Hospital at Legacy Emanuel

Have you ever experienced great joy and deep worry in the same day? Well, that happened to us after the birth of our baby girl Madelyn.
Madelyn was born at Legacy Silverton Medical Center. When we realized something was wrong, our team quickly conferred over video conference with pediatricians at Randall Children's Hospital in Portland. Working together, they arranged to transfer Madelyn to Randall Children's, where doctors discovered her tiny heart valves hadn't formed properly.
It took three surgeries to repair her heart. In the weeks following Madelyn's birth, we were obviously scared, but we took great comfort knowing we were in good hands. So far, Madelyn has had three surgeries to repair her heart, and she's doing great!
MAKE A GIFT TO CELEBRATE PATIENTS LIKE MADELYN!