Supporting the most fragile babies
Randall Children's Hospital at Legacy Emanuel's Neonatal Intensive Care Unit (NICU) cares for more than 550 newborns each year and has some of the nation's best quality results and survivor rates. The NICU is dedicated to caring for critically ill and premature infants.
Karts for Kids has helped provide:
NeoPuff devices at each NICU bed for infants needing respiratory assistance

Web-enabled wireless cameras to allow families to securely watch their child when they are unable to be at the bedside

Funding for a family psychologist

Family-integrated care rooms

NICU family support programs
Your participation supports Randall Children's Hospital as well as your brand!
DOWNLOAD OUR 2024 PARTICIPATION PACKET

Join us in caring for the most fragile babies in the NICU. For more information please contact:
Gretchen Lawrence, Events and Stewardship Coordinator
503-413-6848
glawrenc@lhs.org
These participating grocery stores help make Karts for Kids a success: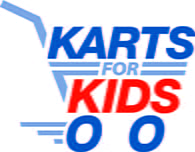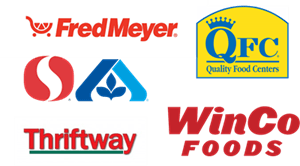 Thank you for your support
So far, more than $1 million has been raised for the NICU at Randall Children's Hospital through Karts for Kids! Encourage shoppers to choose your brand and help support infants in our community.
View full list of 2023 supporting brands
TESTIMONIALS
"Our family had an unexpected 11-week journey in Randall Children's Hospital Neonatal Intensive Care Unit (NICU) with the birth of our twin daughters at just 27 weeks gestational age. From the moment it was determined they would be delivered, until the day we were discharged, our team of doctors and nurses were committed to providing expert level care and supporting our family through this difficult time."
- The Malsam Family

"During our seven weeks in the NICU, Ned was seen by dozens of specialists, physicians and expert nurses. We felt so fortunate to be at Randall Children's Hospital at Legacy Emanuel, where we could stay with him while he healed. It meant so much to us as first time parents to be able to help care of him and comfort him at any time, day or night. As his parents, we felt incredibly support and empowered along the way by the NICU team – not only did they take care of our baby, they took care of us. We are so very grateful for all their knowledge, care, and compassion that helped our family through that difficult time."
- The Doxsee Family