Local firms support Legacy Health with PPE
In the months since the COVID-19 crisis hit Portland and Southwest Washington, local donors and manufacturers have provided Personal Protective Equipment (PPE) for Legacy Health. From automotive manufacturers to makers of purses and luggage, these firms have produced masks, shields and other equipment.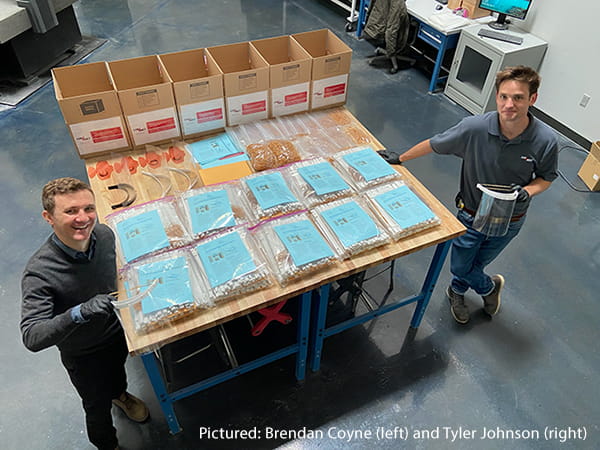 ConMet, a Vancouver-based company that makes parts for commercial trucks, has donated hundreds of face shields made at its manufacturing facility.

"Having personally delivered the shields, I've experienced the gratitude of first responders and health care workers," says Brendan Coyne, of ConMet. "Please know that our organization sends yours the same gratitude for the work you're doing keeping us all safe."

Coyne said he and his colleagues weren't sure in the beginning if the shields would be needed because the number of infections in the metro area were so low. But they soon learned that PPE was in short supply everywhere.

While Coyne oversees delivery, ConMet engineer Tyler Johnson is in charge of ordering, design, production, packaging and shipping.

"Tyler's the real hero here," Coyne said. "It was his idea from the get-go and he put in a ton of time into it."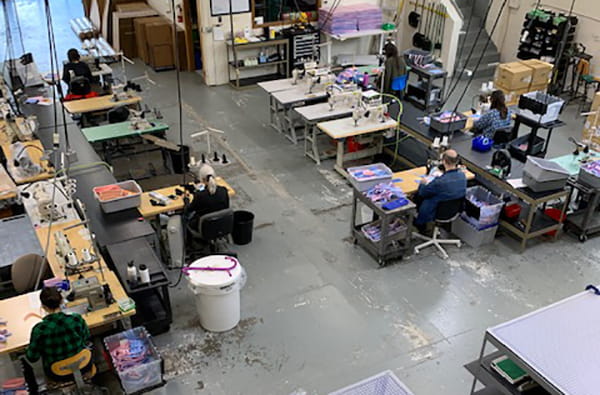 Legacy has also contracted with Looptworks and Spooltown - two local soft goods manufacturers -- to make surgical-style masks.

Employees at both companies – who typically work on items like luggage, handbags and accessories – have manufactured more than 30,000 masks out of medical-grade material to fill the gap as Legacy waited for the standard supplies to become available again.

Looptworks specializes in using recycled materials to make limited edition products. Spooltown is a woman-owned business that supplies established brands.

"It has been humbling to have the opportunity to fulfill a need like this for our community," says Mitch Wise, director of sales at Looptworks. "We're grateful to Legacy for supporting local businesses in PPE fulfillment."

$5.3 MILLION SUPPORTED PATIENT CARE
including: cancer care, child abuse intervention programs, in-home hospice, interpretive services & more

3,500+ COMMUNITY MEMBERS
helped through supported patient care
$1.3 MILLION IN DIRECT FINANCIAL ASSISTANCE
for chemotherapy medication, inhalers, insulin & basic living needs, such as rent, utility bills, meal vouchers & hygiene kits ​​​​​​​

1,500+ COMMUNITY MEMBERS IN NEED
helped with recovery and by preventing further complications