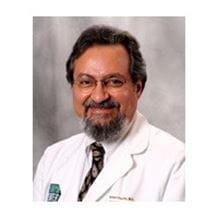 Read Bio
Ameen Ramzy, FACS, MBA, MD
Specialist
My Specialties: General Surgery, Board-certified; Surgical Critical Care, Board-certified
My Areas of Focus:
Languages: English, Interpreters available for other languages
Gender: Male

Legacy Health Partners
Legacy Trauma and Neurotrauma Clinic
300 N. Graham St., Suite 125 Legacy Emanuel Medical Center campus
Portland, OR 97227
503-413-3714
Pacific Surgical, PC
501 N Graham Ste 580
Portland, OR 97227
503 528-0704
---
About Me:
Dr. Ameen Ramzy is an active trauma surgeon and intensivist. He earned a B.A. at Northwestern University, an M.D. at the University of Nebraska Medical Center, Fellowship training in Trauma at the University of Maryland Shock Trauma Center, and an M.B.A. from the University of Oregon. Dr Ramzy has served as an EMS medical director from state to local levels, and has lectured in many states. He speaks and provides workshops to health care professionals, EMS providers, and business leaders. Dr Ramzy: My working life has been focused on helping individuals and their families get through severe injuries and critical illnesses. As a surgeon specializing in trauma, emergency general surgery, and EMS, much of my work is with people in some degree of crisis (or at a minimum in an unplanned or undesired situation). I see my role and responsibility as not only correcting the biologic abnormality such as bleeding or infection, but also helping people and their families understand and cope with the situation and its aftermath, which may be a brief or life-long change. Although I deal with people during some health crises, there are of course several types of life crises, from those which we will all face to those which are very rare. While I do not claim personal expertise with every one of lifes crises, I have dealt with more than one, and some of the lessons I have gleaned in working with people in health crises are applicable to people dealing with other kinds of crises.
Education:
Medical School: University of Nebraska
Hospitals Served: Legacy Emanuel Medical Center