COVID-19 Vaccine

It's easy to lose paperwork. Like your COVID-19 vaccination record.
Here's what you can do if you lose your COVID-19 vaccination card:
The easiest way to access your vaccination record is to use your MyHealth account:

If you do not have a MyHealth account, sign up for an account here
You can also download the phone app (iOS or Android) for MyHealth called MyChart and select Legacy Health as your organization
Go to the Menu and under "My Record" you will find COVID-19 with your vaccination record
If you received your COVID-19 vaccination at a drug store or pharmacy, contact them if you have lost your confirmation card.

Contact your Legacy Health primary care provider for a record of the vaccination.


Other vaccination record resources:
Make an appointment today to be fully vaccinated this summer. Everyone 12 and older is eligible for the COVID-19 vaccine.
Call your primary care provider to schedule an appointment.
Additional vaccine resources:
Oregon
Washington
What is your "why"?
Meet Mayra and learn about her second dose vaccine and why she decided to get the COVID-19 vaccine.
¿CUÁL ES TU MOTIVO?
Conoce a Mayra y entérate acerca de su segunda dosis de la vacuna y del por qué ella decidió ponerse la vacuna contra el COVID-19.
Vaccine 2 Side Effects
Simone Carter discussing her experience after receiving her 2nd vaccine shot.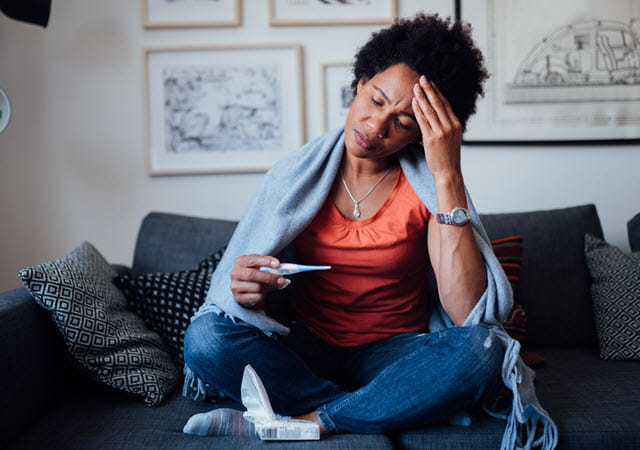 COVID-19 Symptoms
Continue to be aware of the symptoms of the coronavirus, that are not caused by another condition:
Fever or chills
Cough
Shortness of breath or difficulty breathing
Fatigue
Muscle or body aches
Headache
Recent loss of taste or smell
Sore throat
Congestion
Nausea or vomiting
Diarrhea