Patient satisfaction surveys & ratings

Legacy wants every patient to have great care, every time. To help measure and improve patient satisfaction, we send surveys to randomly selected patients after their appointments. We use this feedback from the surveys to improve and enhance the care we offer.

It works like this:

Real patients give us feedback through Press Ganey, a patient satisfaction survey company. They verify and confirm the results. National Research Corporation, an independent company, provides the technology to show the ratings and comments on our website.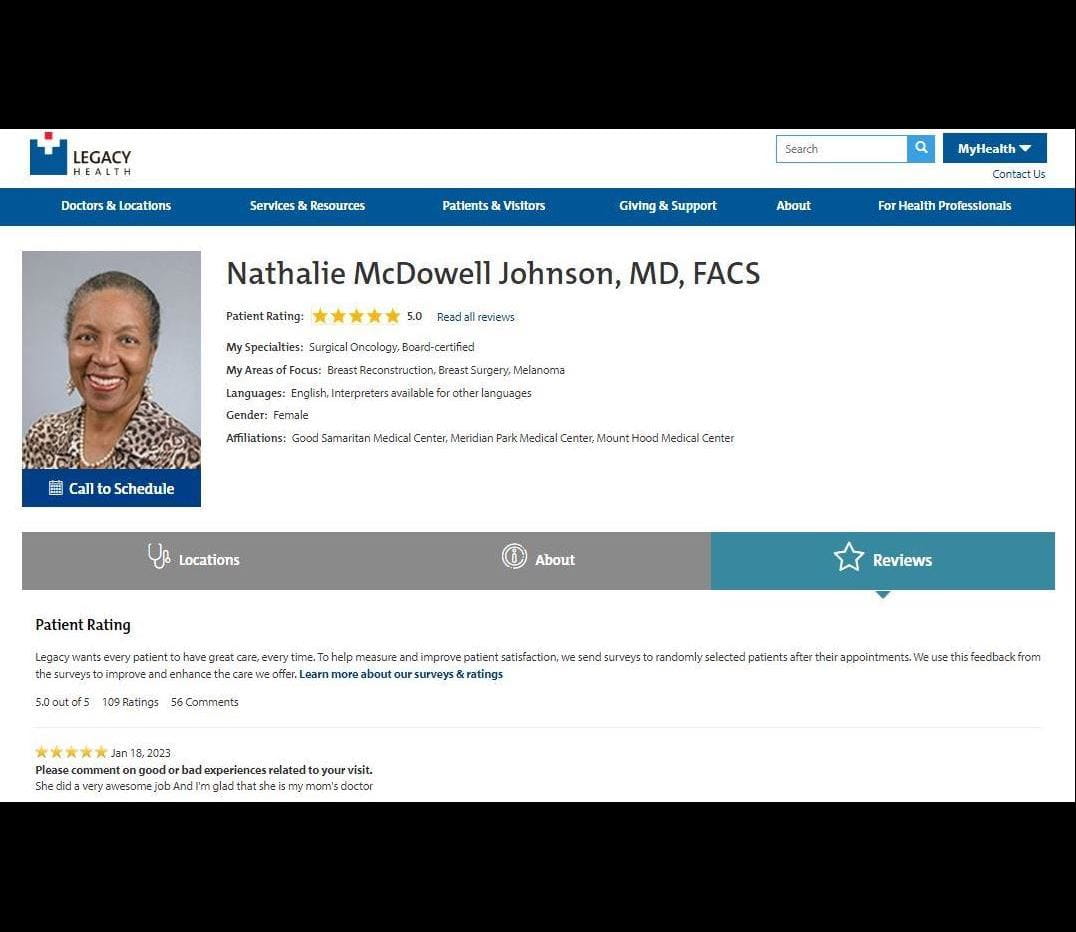 Frequently Asked Questions

Are all comments posted?

We are committed to transparency. That means posting all feedback – positive or negative. However, we do not post comments that are libelous, profane, or those that risk the privacy of our patients. Every provider rating is published regardless of comment status.



What questions are asked?

We use the Consumer Assessment of Healthcare Providers and Systems (CAHPS) Clinician and Group Practice survey, which was developed by the Agency for Healthcare Research and Quality for use in hospitals and medical practices across the country. The surveys ask patients to evaluate how well their provider communicated, listened, and showed courtesy and respect toward them. Results are used to evaluate patients' overall perception of care and to identify areas for improvement.

We calculate our star ratings based on responses to the below questions from the CG-CAHPS survey.

Did this provider explain things in a way that was easy to understand?
Did this provider listen carefully to you?
Did this provider show respect for what you had to say?


Why are patient ratings and comments not showing for every provider?

Most Legacy Medical Group providers have a rating. It is best practice that more data provides a more accurate picture. That's why we require a minimum of 30 completed patient surveys per provider before posting their rating.



Can anyone complete a survey or post a comment about a provider?

No. Only patients having an outpatient visit with a Legacy Medical Group provider may be selected to receive a survey. The results are based entirely from patients who have actually been treated by the provider.



How is patient information protected?

Patient names are not displayed. All personally identifiable information is removed prior to display.