DURING COVID-19, WE NEED YOUR HELP MORE THAN EVER

We have received several requests asking how to support Legacy Health during this crucial time.
HOW YOU CAN HELP
If you would like to make a monetary contribution, we have created the Legacy COVID-19 Response Fund to support areas with the greatest need.

GIVE NOW
Personal protective equipment (PPE)
We are in critical need of the following personal protective equipment (PPE). All supplies must be sealed so we can confirm the integrity of the product before use. If you have items listed below to donate please email giving@lhs.org or call 503-415-4700.
Nitrile gloves
Vinyl gloves
Goggles
Isolation gowns

Isolation masks
N95 masks
P95 masks
Dust masks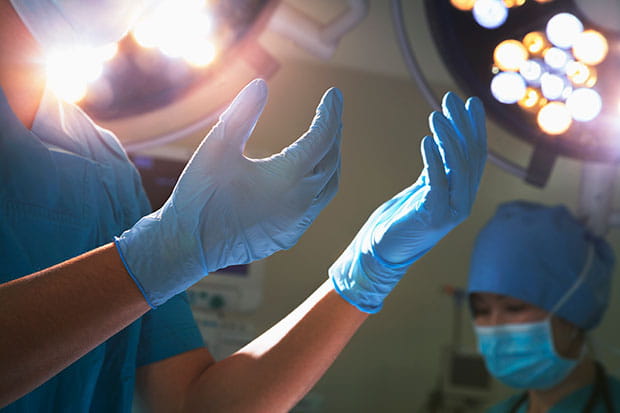 HANDSEWN SURGICAL MASKS
We have had an overwhelming response from our community volunteering to sew surgical masks for us. However, we're pleased to report we are coordinating with local manufacturing companies to rapidly produce approved masks and face shields on a large scale and working to source medical-grade materials for these items.

As a result, we do not need individual volunteers to sew masks for us. We are truly grateful for your willingness to support and will share information soon regarding other ways you can help.

We will continue to update this page with additional needs. Thank you for your dedication!
HEALTHY INDIVIDUALS ARE NEEDED TO DONATE BLOOD

As concern grows over the spread of COVID-19, Bloodworks Northwest, the leading provider of blood in the Pacific Northwest, sounded the alarm. The time to donate blood is now.

For more information, visit Bloodworks Northwest online to find a donation location and schedule.
LEARN MORE
YOU CAN MAKE A DIFFERENCE