Obstetrics
Ultrasound services
Ultrasound
Ultrasound is used throughout pregnancy to get detailed pictures of your fetus and the surrounding structures. In the second or third trimester, ultrasound is like a "fetal physical exam." The majority of structural birth defects can be seen with ultrasound. To schedule an ultrasound screening, ask your obstetrician or primary care doctor for a referral.
Safety
Obstetrical ultrasound has never been shown to have a detrimental impact on a growing baby. Our clinic only performs diagnostic ultrasound if there is a clinical necessity and we attempt to obtain the needed information as efficiently as possible.
Who should have an ultrasound?
Our specialists at the LMG Maternal–Fetal Medicine recommends that all pregnant women have at least one ultrasound at around 20 weeks to look at fetal growth and anatomy. Even if there are no known risk factors, sometimes all the organs and parts of a baby do not form properly. The majority of birth defects can be seen with ultrasound, and other signs of problems can be assessed.
You will receive the results of your ultrasound before leaving our office, and if a problem is found or detected, you'll receive detailed information and the option of genetic counseling.
Recommended for:
We recommend a detailed ultrasound and genetic counseling for women who:
Will be 35 or older at the time of their delivery, or 32 with a twin pregnancy
Have had a previous child (or fetus) with a chromosomal problem
Have had an increased risk for a problem identified by a screening test
Are a known carrier of a genetic problem or chromosomal rearrangement (mother or father)
Have a family history of a genetic or structural problem in a child
Have findings or suspected findings on an ultrasound
Are at increased risk for carrying certain genetic conditions based on their ethnic background
Transabdominal versus transvaginal ultrasound
Most ultrasound screenings are performed via abdominal skin surface, but in some cases this approach would not produce the optimal detail and a vaginal scan would be better. Examples include imaging a very early pregnancy, attempting details of fetal structures very close to the mother's cervix and measuring the cervical length when there is a concern of cervical shortening.
First trimester ultrasound (FTS)
FTS requires special training for ultra sonographers and physicians. All of our ultrasonographers are certified by the Nuchal Translucency Quality Review Program, and laboratory audits are in place to make sure that quality is consistent.
Detailed/anatomy survey (high-resolution or Level II ultrasound)
Around 18-20 weeks of gestation, an ultrasound is performed to look at the relationship of the fetus within the uterus and surrounding intra-abdominal structures, location of the placenta, and the size and configuration of the organ systems. Usually most structures will be seen during this ultrasound if the fetus moves into optimal positions.
Fetal echocardiogram
An echocardiogram is a detailed ultrasound of the heart, in which the chambers, valves and large blood vessels are evaluated from various angles. This exam may be requested for various reasons, including prior family history of heart abnormalities, an abnormal rhythmn, a question of an abnormality seen on an ultrasound or a maternal health condition that may alter the fetal heart. Specialized pediatric cardiologists from the Pediatric Cardiology Center of Oregon read the echocardiograms and are regularly scheduled in our clinic to give you the results and their recommendations immediately following your exam.
Fetal well-being (NSTs, BPPs)
In the third trimester, your physician may refer you for testing to make sure your baby is not enduring stress. The nurses may perform a non-stress test (NST) or you may have a Biophysical Profile (BPP). The NST has monitors that listen and record the heart rate and activity of the fetus. The BPP is an ultrasound exam that provides points for amniotic fluid, fetal tone and activity. Either or both tests may be used.
Stories
Our Communities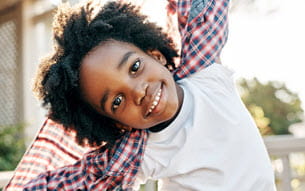 Our Patients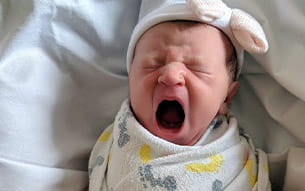 Ten things to know about being pregnant in a pandemic
Read More >
Our Communities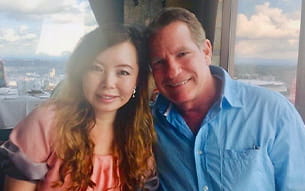 Chinese American donations 'part of the solution' locally
Read More >