Court-ordered classes by TNTT
Share the Road safety class
Learn the importance of sharing the road
The 'Share the Road' safety class focuses on why following traffic laws is essential for protecting human life. This class, in particular, is designed with an emphasis on sharing the roadways and courtesy between pedestrians, cyclists, and motorists. Led by a judge, law enforcement officer, a representative from the bike coalition and a trauma nurse, this two-hour course offers insight into the fundamentals of traffic courtesy and the importance of sharing the road with vulnerable users.
The course includes the following topics:
The relationship between traffic laws and the prevention of crash injuries
The effect of crash related trauma on quality of life
Exposure experienced by vulnerable road users
Skills and tools to develop ownership and responsibility for traffic decisions
Promotion of the 'Vision Zero' philosophy – no deaths from preventable traffic incidents
To register
Registration in advance is required. Click here to search for class availability and register online.
Classes fill up very quickly, so please register as soon as possible.
You are required to submit payment at the time of registration. If you cannot register online, please call (503) 413-4960 or email us

for assistance.

A citation number is required at registration to receive a certificate of completion.
We welcome the public to attend our program for education free of charge; education participants do not receive a certificate of completion. Please do not bring children under age 12.
NOTE - If you must reschedule, please ensure that you remain within your compliance date with the court. Some courts require contacting them to reschedule. It is the responsibility of the individual to adhere to any restrictions and regulations set by the court.
Important information for your day of class
Class begins promptly at 7:00pm. It is suggested to arrive at least 30 minutes early to sign in.
Doors are locked after the start of class. Late arrivals require rescheduling. Refunds are not issued for late arrival.
Photo Identification is required at sign-in.
The course is 2 hours in length. There are no breaks.
You are welcome to bring drinks and snacks to the course.
Legacy Emanuel Medical Center and Randall Children's Hospital is a non-smoking campus.
Class closures due to inclement weather are released using the same avenues as school closures; this information is available on all local news channels, websites and via the Flash Alert website.
Stories
Our Communities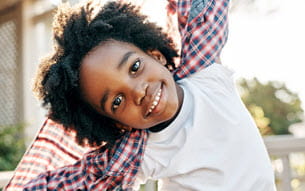 Our Patients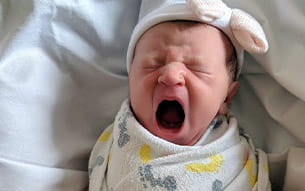 Ten things to know about being pregnant in a pandemic
Read More >
Our Communities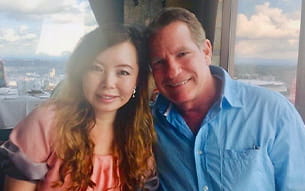 Chinese American donations 'part of the solution' locally
Read More >