Why work for Legacy Health?

When you choose to work at Legacy Health, you'll be joining a team of enthusiastic professionals who want to make a difference in the lives of people, our community and the world. We are committed to being the safest place to deliver and receive care, for everyone that walks through our doors, and we believe that diversity, equity, and inclusion are essential to our success. Learn more about who we are.

At Legacy, you will have the opportunity to use your skills and talents to help people heal and thrive, and you will work in a supportive and collaborative environment where everyone feels respected and valued. We offer market leading wages and a comprehensive benefits package that includes paid time off, all-inclusive health insurance and much, much more.

If you are looking for a career that is both meaningful and rewarding, we encourage you to apply.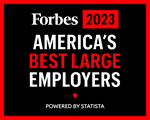 Already a Legacy team member? Right this way, please.
Affirmative Action

Legacy Health is dedicated to developing and maintaining a diverse workforce that understands and meets the needs our diverse patient population. An Affirmative Action officer is employed to coordinate efforts to comply with the federal and state regulations governing Equal Opportunity. All decisions made by Legacy Health System regarding employment, including transfers, promotions, demotions, compensation, benefits, and training are made without regard to race, color, gender, religion, national origin, marital status, age (except as the law allows), gender identity, gender expression, sexual orientation, disability, veteran's status or any other basis covered by local, state or federal law.

All applications must be submitted through Legacy Health's Electronic Application System. Resumes submitted via email, fax or mail will not be accepted in lieu of an electronic application. Legacy Health strives to make this site accessible to any and all users. If you have questions or would like to contact us regarding the accessibility of our website or need a reasonable accommodation in completing the application process, please contact Legacy Employment Services at 503-415-5405 or contact us by email at employment@lhs.org.

Download Our Non-Discrimination, Equal Opportunity & Affirmative Action Policy