Schedule a video visit today. Same-day appointments available.
To learn about urgent care virtual visits, see Legacy–GoHealth.
Schedule primary care Video Visit
If you're experiencing chest pain or pressure, shortness of breath, or other life-threatening symptoms, call 911.

FAQ         

Test your equipment
How does it work?

Insurance and cost

Check in 
Who can schedule a video visit?
New and existing patients can schedule video visits with Legacy primary care or specialty care providers.

You must be in Oregon or Washington at the time of your video visit.
What conditions are covered?
You can make a video visit appointment for many conditions. Everything from minor cuts to asthma to infections. Click here for information about COVID-19 testing.
How do I schedule?
Visit our schedule an appointment page for more information.
What equipment will I need?
You will need a computer, tablet or smartphone with an internet connection, camera, microphone, and speakers or headphones. Click on the TEST YOUR EQUIPMENT tab to make sure yours is compatible.
How do I check in for my video visit?
Log in to your MyHealth account and select Upcoming Appointments. You can complete the eCheck-in portion up to three days in advance. The registration tasks must be completed prior to your video visit. If you do not have a MyHealth account you can call your clinic to check in.
How will my prescriptions be filled?
You can receive prescriptions from a video visit. Prescriptions will be delivered to your pharmacy electronically. Narcotics will not be prescribed during a video visit.
Test your equipment


Test your computer, tablet or smartphone 30 minutes before your appointment.
You will need:
Connection to the internet
Camera
Microphone
Speakers or headphones
iOS users, if prompted, please allow Safari to access your device microphone and camera.
Test now
Use the correct browser


If your prefer to use your web browser instead of the MyChart mobile app, you will need to use one of the following web browsers: Google Chrome, Firefox, Microsoft Edge, or Safari.
Tech Support
For technical assistance, click on the "Need Help?" icon at the top of the Mend test page to begin a live chat with technical support.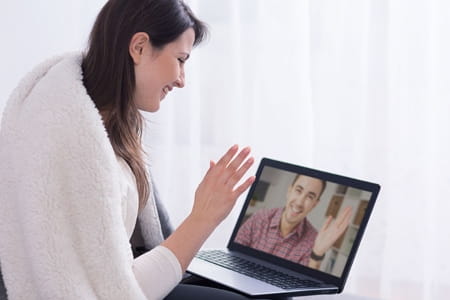 How much does a video visit cost
Video visits are covered by most insurance plans with a co-pay. Deductibles may apply. You will be billed according to your benefits with your insurance company (ie. deductibles, copays, or a % coinsurance). If video visits are not considered a covered benefit by your insurance company at all, you will be billed $99. Please check with your insurance company to confirm coverage.