APPOINTMENT, VISITOR & EVENT RESTRICTIONS
Appointments Restrictions
Legacy Health is postponing all non-urgent surgeries, procedures and well visits starting Wed., March 18
If your appointment or procedure is canceled, you will receive communication from your clinic or provider's office
Appointment restrictions in place until further notice.
Appointments at clinics and MOB (Medical Office Building) - New visitor screening/restrictions
Until further notice, we are screening each person entering the building for a fever and other symptoms.
Please take care of each other by following these instructions:
Form a line
Keep 6 feet of distance between yourself and other people in this line
To limit the spread of COVID-19, if you are accompanying a patient, we ask that you wait in your car.
Thank you for your patience.
Visitor restrictions - Hospitals
Legacy Health has updated our visitor restrictions to ensure patient, visitor and staff safety.
As of Wednesday March 25, 2020, Legacy will not allow hospital visitors. Some very specific exceptions include:
One (1) designated visitor per patient, age 18 or older (who is cleared via screening protocol), may visit:
A child/baby
A patient in labor or with a new baby
During end-of-life care
The designated visitor may not switch with another person.
Please encourage visitors to connect with loved ones over the phone or through electronic communication.
Hospital entrance & hours restrictions
Due to visitor restrictions, entrances to our hospitals are limited
Please check the specific hospital page to download a campus map that shows which entrances are available
Visitors who meet the requirements outlined above are able to visit 6 a.m.⁠—9 p.m.
The suspension and restriction will be in place until COVID-19 is no longer considered a public health threat.
What are the requirements for approved visitors when visiting a hospitalized patient?
Approved visitors must meet the following requirements when visiting a hospitalized patient:
Be healthy! You may not visit if you have symptoms of respiratory infection (fever, runny nose, cough, shortness of breath). If you start to experience symptoms, please leave the hospital.
Wear your visitor wristband. If you are not wearing your wristband, you may be asked to leave.
Be the only person visiting your patient during their stay. You may not switch out with another person.
Stay in your patient's room unless there is an emergency, you are going to the cafeteria, or you need to use the restroom. Once you leave your patient's room, you must leave the medical center. Visitors should not loiter on the unit or on campus.
Wear the required personal protective equipment (PPE) as instructed for each specific isolation status.
Be 18 and older. Younger visitors will not be allowed except under extraordinary circumstances.
Note: No animals except for service animals are permitted at this time. The restriction includes pet therapy animals.

Violation of any of these rules may result in your removal from our facility.
How can I stay connected with family members or friends who are in the hospital?
We encourage family members and friends to use alternative ways to interact with patients during this time. Here are some ideas:
Use FaceTime, Skype, or other video chats to connect
Talking on the phone, even just for a few minutes, can make everyone feel connected
Use chat to share memes and the latest news
Schedule a Google hangout for the whole family
Event & meeting restrictions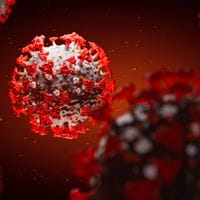 Legacy Health will limit the number of events held on our properties, effective immediately, and until further notice.
Event organizers will contact registered attendees with more information.
For updates on Legacy Health's Office of Philanthropy & Community Engagement events, please click here.