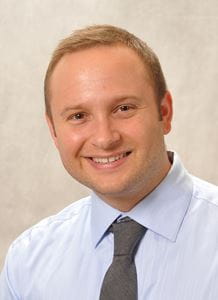 Schedule Online
Brent Cooper, DNP, FNP
My Specialties:
Family Nurse Practitioner, Board-certified
Languages:
English, Interpreters available for other languages
Affiliations:
Legacy Health Partners
Where I see patients
Where I see patients
360-566-4842
Monday-Friday, 8 a.m.-5 p.m.
About Me:
Brent is passionate about caring for all ages and working closely with families. He enjoys getting to know his patients and creating lasting relationships. Brent is a northwest native and lives locally with his wife, three children, and dog. Hobbies include chasing his kids around, enjoying the outdoors, gardening, playing basketball, and hiking.
Hospitals Served: Legacy Salmon Creek Medical Center
Patient Rating
Legacy wants every patient to have great care, every time. To help measure and improve patient satisfaction, we send surveys to randomly selected patients after their appointments. We use this feedback from the surveys to improve and enhance the care we offer. Learn more about our surveys & ratings
Average Rating: 5.0 out of 5.0
---
Aug 30, 2023
Brent Cooper was made for this job. You can tell he genuinely cares for his patients. I appreciate him and his help with my medical care.
---
Aug 29, 2023
All good very thorough
---
Aug 29, 2023
I always receive better care then I would expect.
---
Aug 28, 2023
It was my first visit. He spent a lot of time with me. Very thorough. I liked him a lot
---
Aug 15, 2023
Good place for doctors visit
---
Aug 14, 2023
Good listener, and smart
---
Aug 14, 2023
It was a good visit that went well.
---
Aug 8, 2023
Brent Cooper always does a great job. Sometimes he relies on his medical assistants to answer questions without consulting with him.
---
Jul 28, 2023
Brent has always provided me with first class medical care. I appreciate his knowledge and demeanor very much.
---
Jul 14, 2023
Easy and convenient.
---
Jun 30, 2023
My appointment was very timely. My doctor explained everything to me very simply. My doctor answered all my questions that I had fully I came away way feeling I was taking very good care of.
---
Jun 27, 2023
Brent is always friendly, super easy to talk to, knowledgeable, and above all, he LISTENS. He's one of the friendliest, kind hearted doctors I've had.
---
Jun 27, 2023
Brent is a very thourough provider. He takes the necessary time to make you feel heard. He explains any concerns that his patients have to feel comfortable with the treatment plan. Brent is not someone who just prescribes medication if it is needed. I trust him with my health, and know that he has my best interest at heart. I admire this trait and want to contunue under his care for as long as humanly possible!
---
Jun 12, 2023
Brent and his nursing assistant are always professional and courteous as well as the front office staff.
---
Jun 8, 2023
The staff in general is excellent, top notch. The staff at the front along with the MA are kind and thoughtful. Brent was patient, lighthearted, and compassionate. This was my first visit establishing care after losing my PCP of several years. He turned what was an emotional experience into a positive one. The relief of knowing I was in good hands is indescribable and so appreciated. What an outstanding team and clinic.
---
Jun 2, 2023
Always been the absolute best.
---
May 31, 2023
Always courteous & respectful.
---
May 12, 2023
Your a friendly family care place
---
May 8, 2023
I am ASTOUNDED by the quality of the care I get from Brent Cooper. He is absolutely a gem and I hope that Legacy realizes this; he's compassionate, real and warm----he is also all about business and knowledgably handles everything asked of him and I can see that much comes from his HEAD but he is also happy to use electronic means to confirm/ensure/facilitate actions and accuracy---- Mostly though, the man is REAL and at this point in my life, I appreciate that so much I don't have proper words to convey my gratitude to Brent nor properly to Legacy so you KNOW what a resource you have in Brent Cooper. Please thank him in a meaningful way for me so that he KNOWS he is appreciated. I've tried to tell him but it would be powerful if you conveyed that to him. Thank you--to Brent--and to Legacy.
---
May 5, 2023
Brent Cooper is a proactive provider; he listens and hears whatever my issues are. We work together to insure that we are covering all the bases regarding my care. He obviously believes in team work between provider and patient. In my case we work very well together.
---
Apr 20, 2023
I prefer the FNP or physician wear at least a white shirt and tie, or white lab jacket. Blue cords and a plaid shirt, open neck was way too casual. This is the "medicine man" and as such should wear the appropriate "costume" that inspires confidence.
---
Apr 11, 2023
Dr. Cooper is the first doctor I have seen since I have seen since I stopped having Kaiser insurance, and I did not feel the need to keep looking. I feel like he cares about my medical needs, and does his best to make sure every issue I have is addressed. I make regular doctor's appointments now because I know that he will listen to whatever issues I have, and if he can't help me himself, will refer me to someone who can. He is the best healthcare provider I've had, without a doubt.
---
Apr 10, 2023
It was all a good experience.
---
Apr 3, 2023
Very good experience.
---
Apr 3, 2023
This was my first time meeting Brent Cooper to establish care. He was very attentive and knowledgeable about my situation. I'm glad he's my PCP.
---
Mar 20, 2023
Brent Cooper is the best health care provider I've ever seen. He really listens to you and makes the visit so enjoyable !
---
Mar 15, 2023
Clean waiting room, friendly staff, my provider is a very nice person who is easy to talk to, scarcely ant wait time. Quick follow-ups regarding labs.
---
Mar 15, 2023
All of the staff are super friendly. No bad experiences here.
---
Mar 13, 2023
Mr. Brent Cooper was outstanding! I definitely will continue to see him in the future for any medical concerns.
---
Mar 13, 2023
Super excellent to visit this office provider and all stuff office they're very good taking care and very helpful
---
Mar 6, 2023
Brent Cooper is compassionate, kind, and a great example of a true patient advocate.
---
Feb 14, 2023
Legacy family Care has definitely gone down in quality over the past few years. There is far too much focus on providing care according to what your insurance plan will approve. Every time I go in for care the provider talks more about my insurance than they do my actual medical needs. I'm not sure what's changed but I would love to see legacy start focusing on patient care instead of insurance and co-pays
---
Feb 14, 2023
I already have my Dad switching his PCP to Dr. Cooper
---
Feb 8, 2023
Brent Cooper is an amazing provider. Compassionate, kind and friendly. I can't say enough good things about him. I am truly grateful for Brent Cooper.
---
Jan 31, 2023
It was my first visit to Dr. Cooper.
---
Jan 31, 2023
Brent is always thorough with any thing. I am in there for and explains things in detail so that I understand.
---
Jan 25, 2023
The entire staff, MA Robin, and Dr. Cooper were very professional, friendly, and listened to everything I had to say. This is easily the best medical staff I have ever encountered.
---
Jan 19, 2023
We were discussing a specific diabetic issue and he spent the necessary time to not only outline a new plan, but take all my questions on the topic. When I left I told the doctor that his approach was excellent, made me comfortable, and I appreciated his spending the time with me to answer all my questions. In my medical experience, this type of doctor behavior is not the norm, but this doctor genuinely wants the best for his patients.
---
Jan 18, 2023
Professional
---
Jan 18, 2023
Very good customer service help me alot. Very happy about this good services........
---
Jan 16, 2023
I appreciated the fact that he spoke to my daughter about my memory problems. She is very up to date with my medical concerns whereas I, on the other hand, tend to forget things. I am very satisfied with the result of my visit and am awaiting the results of my lab report from the urine and blood samples that were taken.
---
Jan 12, 2023
It was all just fine. No problems.
---
Jan 10, 2023
This was my first visit with this provider - I am moving from another organization because despite my desire to see my PCP there I was unable to do so in 2022. This was a follow-up to a hospital stay last week and I am very happy with the care and prompt appt I received.
---
Jan 9, 2023
It was all a good experience.
---
Jan 6, 2023
They are all wonderful! I would recommend this clinic to anyone. I live on the other side of town of thos clinic the drive is so worth it!!! Wonderful staff all around
---
Jan 5, 2023
Pleased with my health care.
---
Dec 9, 2022
It was a short routine check-up. They called me, set it up quickly, and the whole thing was a smooth experience. The way I like my medical visits to be.
---
Dec 8, 2022
Got me an appointment quick. Got me In right away. Excellent care.
---
Nov 30, 2022
Brent Cooper is better than most, it's just too bad you don't have like him and his staff.
---
Nov 29, 2022
Brent Cooper is the most thoughtful, most THOROUGH NP----he is adept at seeing past medical and drug history so his queries are relevant and informed, saving time, plus---he has the magic balance of kindness and GENUINE REAL PERSON qualities which, combined with his professional acumen, exponentially propel his effectiveness to that of a spectacularly superb healer. And guy. Please recognize that in Brent, Legacy has a REAL and powerful employee. Please recognize him for this--
---
Nov 11, 2022
The lab technician was really great too.
---
Oct 28, 2022
Brent is an excellent PCP!!! He always take time with me and communicates clearly with me about medical condition and any questions I might have.
---
Oct 25, 2022
Brent Cooper is great. He is friendly, listens, has a real conversation with you about your health and hears your concerns. Super supportive.
---
Oct 25, 2022
A routine physical with Brent Cooper is efficient, thorough and friendly. I appreciate the fact that I could have my fasting labs drawn in the adjoining lab when my visit was completed. Brent answered my questions about the recommended vaccines I was due for and gave me time to consider before committing. I was impressed at how quickly I received visit notes and comments about my labs as well as mammogram results (scheduled later that day) through MyChart and also found that asking further questions of Brent through MyChart brought about very quick answers. I am with the Legacy system only two years but am pleased and impressed with the system as a whole and very happy with my PCP, Brent Cooper. I am a retired physical therapist and have worked in healthcare over 35yrs, so I've seen and had a lot of different experiences.
---
Oct 24, 2022
Brent is super friendly and knowledgable! I am a retired Physician Assistant and have been very impressed with his bedside manner and thoroughness of exam! As well, he is patient centered, not computer, with respectfulness! He also is quick to communicate through the patient portal!
---
Oct 20, 2022
Brent Cooper is very personable, knowledgeable and very easy to communicate with! He is not stuffy and arrogant like all too many medical care providers.
---
Oct 17, 2022
Brent Cooper is the best!!!
---
Oct 14, 2022
Brent is great! He is always friendly, he listens and is really down to earth.
---
Oct 12, 2022
His assistant was very helpful and professional
---
Oct 10, 2022
Everything went well
---
Oct 6, 2022
Dr and nurses very friendly, patient and explained things well.
---
Oct 6, 2022
When I presented my current problem to him, he felt that it was more serious than I was presenting. He got me two quick appointments to check to see just how serious the total issue was. I can always count on this provider to assess the issue, explain it to me in words I understand and then give me the solution or solutions to the problem. He is easy to talk to and always has complete answers.
---
Oct 5, 2022
Brent Cooper is the most excellent, knowledgeable Nurse Practitioner ----he has researched my history and knew of past experience and events. Please recognize Brent Cooper as the excellent provider he is. Thank you--and with gratitude. SH/CH
---
Oct 3, 2022
I am a new resident, but a long time patient of Legacy. I was very pleased with my first visit in Vancouver with Brent Cooper.