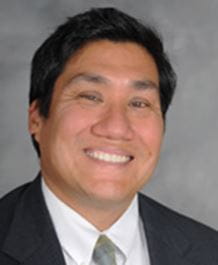 Call to Schedule
Brian Bedolla, MD
My Specialties:
Family Medicine, Board-certified
Languages:
English, Interpreters available for other languages
Affiliations:
Legacy Health Partners
Where I see patients
Where I see patients
503-414-8535
Mon.-Fri.: 8 a.m.-5 p.m.
About Me:
Board-certified in family medicine and bilingual in English and Spanish, Dr. Bedolla feels it is an honor and priviledge to be a family physician. Tending to my patients whether they are babies or elderly makes this a special and rewarding job for me. I have spent my career thus far working with the underserved which I found to be very fulfilling. My medical interests include managing chronic diseases such as diabetes, hypertension, asthma, and providing care for HIV patients. Hobbies include: Traveling, Hiking, Spending time with my family, Music, Sports, Snowboarding, Surfing
Year I Started Practice: 2004
Hospitals Served: Legacy Meridian Park Medical Center
Patient Rating
Legacy wants every patient to have great care, every time. To help measure and improve patient satisfaction, we send surveys to randomly selected patients after their appointments. We use this feedback from the surveys to improve and enhance the care we offer. Learn more about our surveys & ratings
Average Rating: 4.9 out of 5.0
---
Sep 8, 2023
I have made the appointment for a Medicare wellness check but that was not communicated to the doctor
---
Sep 8, 2023
Great love my doctor Brian
---
Sep 5, 2023
My Dr. Retired this replaced him. An I like him a lot. I felt an even flow to his practice from my other Dr
---
Aug 28, 2023
My Provider cards about my health I haven't had any bad experience at all I will recommend Dr Bedolla to friends and family
---
Aug 14, 2023
I always feel comfortable when I'm there, even if I don't see my regular Dr. From the time I walk in there until the time I walk out I'm treated with respect and kindness. I would recommend that Dr office to my friends and family.
---
Aug 14, 2023
My Dr. Clued In right away that I was anxious about this particular visit. He Is kind, compassionate and patient. He explained everything step by step so I could easily understand. He is amazing and I'm lucky to have him as my Dr.The whole team here is amazing and I appreciate you all.
---
Aug 4, 2023
I have referred several people to Dr Bedolla.
---
Aug 4, 2023
Everyone is very kind.
---
Jul 25, 2023
Great provider until recently so short staffed that mistakes are being made . He missed the spot he was supposed to be freezing off and did respond to my emails correctly.
---
Jul 20, 2023
All good. My Dr. Knows me and my problems. Makes me feel good.
---
Jul 17, 2023
Only one characteristic that I did not appreciate about this provider, compared to the last three providers I have had, having had each one for many years, was that this provider was far too anxious to refer me to dermatologist; later to an eye doctor, etc.; my explanations of why I thought it not necessary, fell on deaf ears. My reasons for this: I had surgery to remove prostate gland, as it was cancerous. After that surgery, I still have prostate cancer, which this doctor knows about, so I don't believe I have a long time to live. Thus, having best eyesight is certainly not a high priority at this stage of my life. Too, on retired Income, I don't have the money to be throwing toward eye examinations.
---
Jul 5, 2023
Dr. Bedolla was very attentive to my health care questions and genuinely responsive.
---
Jun 30, 2023
This was a first visit with my new provider- the last one left the practice. Dr Bedolla had gone through my medical records beforehand and asked perinate questions. I believe that he will continue to provide me with the best care.
---
Jun 30, 2023
A very caring doctor who communicates well and offers information, and suggests other care options.
---
Jun 29, 2023
Visit was all good.
---
Jun 27, 2023
It is always a pleasure to see you all . So considerate
---
Jun 27, 2023
Very patient ,answered all my questions , very friendly and personable
---
Jun 26, 2023
Dr Bedolla is my new doctor I had a good impression of him. He was very helpful in helping me to understand what I needed to be done.
---
Jun 23, 2023
Everyone treats me with so much respect, courtesy and understanding
---
Jun 20, 2023
Dr Bedolla is an excellent doctor!
---
Jun 19, 2023
Always good.
---
Jun 16, 2023
Overall, I have experienced very good treatment and service at this clinic. In today's environment, that is an achievement to be proud of. I'm seeing failure in customer service in most other businesses. Good job to this team and thank you.
---
Jun 9, 2023
I truly love Woodburn Legacy Medical Group. Both ladies in the front office, all the support staff in the back and my Dr. Himself, I feel supported, cared for, I feel important to them. I feel appreciated and feel I have a place to belong with my Dr.
---
Jun 6, 2023
Everyone was very friendly and helpful
---
Jun 6, 2023
Dr Bedolla and his staff are excellent providers. When he has blood tests or other tests done, he will always send me a myhealth emessage, with the results and tells me if he needs to see me about the results. He has been my Dr for 10 years and I'm pleased to continue with him.
---
Jun 6, 2023
Always friendly and informative
---
May 26, 2023
Very Good Doctor.
---
May 26, 2023
This is the BEST MEDICAL CARE, I have ever experienced. Dr. Bedolla and Legacy are the best anywhere. Lucky to have found you.
---
May 12, 2023
Could not figure out appointment app it wanted me to down load a picture of my my educate card and I could not figure out how to do it and app would not let me bypass doing so.
---
May 11, 2023
Always a good experience at the clinic
---
May 11, 2023
The 2 months it to be seen. Not good
---
May 10, 2023
Dr. Bedolla is great! I could go to doctors closer to where I live, but prefer him!
---
May 3, 2023
Brian Bedolla is a very good doctor. He should get a pay raise.
---
May 3, 2023
I like Dr.Bedolla he is very nice and seems to really care about my healtb
---
May 3, 2023
This was my first appointment as a new patient for Dr Bedolla, and I thought it went very well
---
May 1, 2023
Liked Dr. Bedolla was attentive and listen to us and answered our questions
---
Apr 21, 2023
One the most attentive and genuinely interested primary care physicians I have had in my years of adult life.
---
Apr 20, 2023
Dr. Bedolla is a caring doctor who listens with patience and questions and gives us easy to follow instructions. He is one of the best providers I have ever had. Please keep him here. Thank you.
---
Apr 13, 2023
Staffing shortages are the only thing that affected my answers
---
Apr 13, 2023
Very good service
---
Apr 13, 2023
Dr. Bedolla is the best!
---
Apr 10, 2023
Very professional - always try to help.
---
Apr 10, 2023
I have always had good experiences when I see my doctor.
---
Apr 7, 2023
Dr. Bodolla is great. He listened to my concerns and addressed them accordingly. I always feel welcomed at the clinic. Doc. Talks to me honestly and makes sure that I understand. I've been going to this clinic most of my life, Dr. Bedolla is the best.
---
Apr 7, 2023
I filled out forms online prior to my visit. Among the items on these forms were questions about my current medications and vaccines. The updates I made on these forms did not find their way to my records in time for my appointment.
---
Apr 6, 2023
Good but most of my friends have their own doctors
---
Apr 6, 2023
I have always had a great experience with my doctor and his staff only once did I encounter a rude receptionist but she is not there anymore.
---
Apr 6, 2023
Bery courteous and thorough.
---
Mar 31, 2023
Clinic is very busy
---
Mar 31, 2023
Dr Bedolla has always given me excellent care
---
Mar 30, 2023
Good experience!
---
Mar 28, 2023
Dr Bedolla is top notch
---
Mar 27, 2023
Always leave office completely heard. Thank you
---
Mar 23, 2023
I tried to go back, but couldn't. I checked no for prescription medicine, but I take prescription medicine every day
---
Mar 23, 2023
1st visit..too early to assess
---
Mar 23, 2023
Good patient care
---
Mar 23, 2023
I like this office gets me in faster than other offices very helpful
---
Mar 17, 2023
This was my first visit to this provider. Was very pleased with this visit.
---
Mar 15, 2023
My regular provider with Legacy Group retired, so I needed another M.D., so I chose Dr. Bedolla; this was the initial appointment with him.He seemed able and willing to do what my prior M.D. Did, regarding checkin my overall health.
---
Mar 13, 2023
Doctors are understaffed and had to wait 3 mo. To get an appointment. Labs ordered also have been delayed because they are closed.
---
Mar 13, 2023
I continue to get great care.
---
Mar 10, 2023
Good attention in Spanish.
---
Mar 8, 2023
Every thing very good.
---
Mar 7, 2023
They lost two doctors at the location and legacy hasn't replaced them yet. The two remaining doctors are covering for four doctors.
---
Mar 7, 2023
Dr. Bedolla is an excellent doctor. He listens to me, is very kind and caring. I highly recommend him.
---
Mar 7, 2023
First get to know you appt. I had two questions and we talked about them. Info. He gave I was already trying. Next time will be better. He will know more about me.
---
Mar 6, 2023
With the staffing shortages today, it is sometimes difficult to have all the MD's in the clinic that would be optimal.
---
Mar 3, 2023
Very friendly atmosphere - always very helpful.
---
Feb 22, 2023
This was the first time I met Dr. Bedolla. I was impressed and made another appointment to see me and husband for our wellness check up.
---
Feb 21, 2023
Active listener who explains things very clearly
---
Feb 20, 2023
I like Dr. Bedolla, he is very helpful. I also like his assistant Roberto very helpful also and both compassionate and professional.
---
Feb 15, 2023
Dr. Bedolla worked me in during his lunch hour! I was very grateful, and was very impressed that even though I'm sure it cut into his lunchtime I never felt rushed at all during our time together. He was very thorough reading over my medical records, and I appreciated his comments and suggestions. Roberto, his assistant, was also very kind and accommodating.
---
Feb 13, 2023
The office staff was very nice and helpful. The nurses were very caring and thorough. Dr. Bedolla had clearly gone over my records and knew what was needed now and what a good plan for upcoming tests etc would be. He listened carefully and addressed my own concerns \questions clearly. I was very happy with all aspects of my visit.
---
Feb 9, 2023
He adjusted my BP meds and this morning it was back to normal and I feel much better
---
Feb 9, 2023
I tried to get in for an appt. 3 weeks ago for a sinus problem..couldn't get past the front desk eg...they were understaffed..maybe because of this problem... I should go to an Urgent Care with my problem?...ended up just waiting till I could get an appt. I know they are understaffed right now but Dr. Bedolla has been my physician for years now..would hate to change because I can't get an appt. He's been a real pleasure to work with and is always on top of things.
---
Feb 8, 2023
Doctor Bedolla Has been fantastic with my health care
---
Feb 8, 2023
Best Doctor I have had in my life.
---
Feb 1, 2023
Dr. Bedolla is excellent, and never seems rushed when we are meeting. I appreciate him a great deal.
---
Feb 1, 2023
Everyone is really helpful and nice.
---
Jan 24, 2023
Not enough time to discuss and I don't know what besides medicine this Dr intends to do for me. I need a prescription for my new medical service dog to be with me at all times and did not have opportunity to raise the issue,Not satisfied with" keeping an eye on ", and the" blood numbers say it's ok".. My health is in crisis and I want diagnosis and treatment, not category fileing
---
Jan 23, 2023
Office seems understaffed for number of patients seen.
---
Jan 19, 2023
Great doctor. He is knowledgeable, thorough and caring.
---
Jan 17, 2023
This visit was to establish myself w/Dr. Bedolla as a new patient. We have had dealings w/all drs. @ this office and they are wonderful!
---
Jan 12, 2023
The doc took the time to go over other things that needed attention for my overall health. I think I would have appreciated some recommendations or maybe a prescription for pain medicine.
---
Jan 11, 2023
Dr. Bedolla has been my primary care physician for many years and I trust him with any medical concerns I may have. I am concerned with the staff shortages in the clinic and I hope better solutions can be made to make the clinic more efficient.
---
Jan 10, 2023
My Dr retired a this was my fist meeting with this Dr.
---
Jan 6, 2023
The single and only bad thing is: per Dr. Patient load is simply too high. Time available for patients is stretched too thinly.
---
Jan 5, 2023
Our bad experience was when our insurance plans changed and the receptionist told me and my wife that we could no longer come to the clinic we needed to find another provider even though we have a PPO plan! It's very frustrating to be told they would no longer care for us!
---
Jan 5, 2023
Dr. BEDOLLA AND STAFF ARE TOP NOTCH IN EVERY RESPECT!
---
Jan 5, 2023
As always, we drive from Salem to Woodburn so that this amazing medical team can take care of our needs. Dr. Bedolla and staff are very thoughtful, listen and respond quickly to our needs and/or concerns. We are blessed to have them as our provider. Legacy Health is #1 in our book!
---
Jan 3, 2023
Excellent doctor very caring and thorough
---
Dec 29, 2022
Getting on my health chart for communication...can't seem to find it
---
Dec 20, 2022
I requested a comparative insulin medication because insurance/medicare would not cover in 2023. The new written prescription was filled and I will continue my medicaton for diabetes.
---
Dec 20, 2022
Dr Bedolla has always been kind, respectful and helpful when it has come to my health needs. I am [age removed] years old and my daughter lives with me and she feels the same. We do not mind going to the doctors office because of all staff and Dr. Bedolla.
---
Dec 16, 2022
Dr Bedolla is always aware of whatever I am going through with whatever I need to see him for. He is a great Dr
---
Dec 15, 2022
Knowledgeable, thorough, thoughtful, kind
---
Dec 14, 2022
It was what I had expected from my visit
---
Dec 5, 2022
The visit was just ok.
---
Dec 5, 2022
Need info for dentist removing broken tooth pieces as tooth chipped off 3 months ago. I am having bridge and need ok from Dr. The office called us with cancelation of an appointment! Caring staff.
---
Nov 28, 2022
First time visit. Regular doctor retired
---
Nov 22, 2022
Dr. Bedolla listened carefully to my recent changes to health since moving back to [location removed] recently. A very fine and caring doctor. Thank you.
---
Nov 17, 2022
Dr Bedolla was very thorough
---
Nov 3, 2022
It was the first time I had seen this provider, and the questions should e somewhat different for an initial vidi!
---
Oct 27, 2022
There very good Dr's over there and everyone else is great in that office too.
---
Oct 25, 2022
Didn't care for the wait time
---
Oct 17, 2022
The visit was all good.