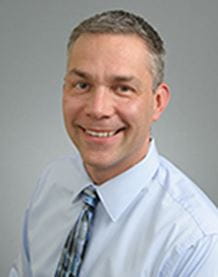 Call to Schedule
Chris Stamatakos, PA-C
My Specialties:
Family Medicine, Board-certified
Languages:
English, Interpreters available for other languages
Affiliations:
Legacy Health Partners
Where I see patients
Where I see patients
360-487-4850
Mon., Tues. & Thurs.: 7:30 a.m.-5 p.m.; Wed.: 8 a.m.-6:30 p.m.; Fri.: 8 a.m.-5 p.m.
About Me:
Mr. Chris Stamatakos focuses his practice on comprehensive family care, seeing patients from birth to geriatrics. He has a strong professional interest in childrens healthcare. Mr. Stamatakos is married and has two daughters. Mr. Chris Stamatakos is recognized by the National Committee for Quality Assurance (NCQA) and the American Diabetes Association (ADA) for providing quality care to his patients with diabetes. Hobbies include: Golfing, Hiking, Running
Hospitals Served: Legacy Salmon Creek Medical Center
Patient Rating
Legacy wants every patient to have great care, every time. To help measure and improve patient satisfaction, we send surveys to randomly selected patients after their appointments. We use this feedback from the surveys to improve and enhance the care we offer. Learn more about our surveys & ratings
Average Rating: 5.0 out of 5.0
---
Oct 16, 2023
Great service!
---
Oct 16, 2023
My Dr. & His staff is The Best Ever!!! My Dr. Always takes the best care of me & all the staff Nurse & counter ladies. This Clinic is The Best & I tell everyone!!! Thankyou Everyone for all your excellent care & compassion!!! Hugs to everyone! Thank you specially to Dr. Stamatakos.
---
Oct 11, 2023
Chris and all of his staff are the best and I would not go to any other doctor unless Chris recommended them. He is truly the most awesome doctor I've ever had and had treated me for issues that other doctors totally miss and had me back on my feet in days after spending over a year getting no where with the treatment a different doctor had been treating me for. The first time I saw Chris he checked me and said this isn't Shingles I'll have your skin cleared up in less than a week and he did. A year of suffering with a skin infection cause by chicken pox but not shingles and after a few days I was healing for the first time in years. Chris is beyond a good doctor he also cares about my family and knows all of my kids names. I am so lucky I got to be a patient of his.
---
Oct 5, 2023
I have been seeing Chris Stamatakos for more than 10 years. I have always believed that he views me as an individual with medical conditions, not just one of a number of patients. He is by far one of the best primary care providers that I have ever had.
---
Oct 4, 2023
I needed help for about 3 months. Struggled to get into places because of what my grandmas ex husband did behind the scenes to mess up my healthcare. But this WHOLE team was a BIG help. When everything was switched over ? It took a week to get seen. After hearing no from other providers ? This was so relieving to get a yes. Chris has always been excellent! I was stressed out but, Chris reessured me that things would be alright . Even gave me a few options on where to get a job . 12/10 visit !
---
Sep 26, 2023
Excellent as always
---
Sep 25, 2023
Chris Stamatakos is the best provider I ever had
---
Sep 21, 2023
Dr. Chris is a great doctor , my mom looks forward to seeing him when she has an appointment, we always know are needs will be met and all our questions answered, My mom has dementia and Dr. Chris has been so helpful through this journey with us.
---
Sep 20, 2023
Fantastic service from doctor and assistant.
---
Sep 20, 2023
Chris is awesome.
---
Sep 19, 2023
Always a good experience .
---
Sep 19, 2023
Chris is the most personable and down to earth doctor/PA I've ever seen. I feel super comfortable with him and his diagnosis is always on the money! Thanks Chris !
---
Sep 19, 2023
Everyone was very nice and interested at what had happened to me
---
Sep 14, 2023
Just love Chris S!!!! He is always so thoughtful and considerate of all my questions and concerns. Hope he never retires
---
Aug 30, 2023
They simply display a caring attitude.
---
Aug 30, 2023
Gal at the check-in counter wasn't very friendly. (I don't recall her name or seeing her before).Came off like it was a bother/inconvenience for her to check me in. First time I've felt this way checking-in as the employees are usually friendly and helpful.
---
Aug 30, 2023
Dr Stamatakos treats me with respect and kindness. As a morbidly obese person sometimes you are dismissed or looked down upon, that is never the case with Doctor Stamatakos.
---
Aug 30, 2023
Very nice staff, and my caregiver is wonderful.
---
Aug 30, 2023
Chris always takes the time to listen to my concerns and offer a course of treatment or advice as appropriate.
---
Aug 28, 2023
This is the best doc office I have ever been to. My doc takes his time to understand what I am asking. Then, responds in a way that I can understand him.
---
Aug 23, 2023
Christopher is knowledgeable, passionate and extremely professional during all my visits. He takes time to actively listen and his recommendations consistently are well thought out. I truly appreciate him for his time, patience and quality care he provides. And I will definitely recommend him to friends and family.
---
Aug 22, 2023
Very thorough and attentive. Professional.
---
Aug 14, 2023
I have had nothing but good experiences. Doctor takes time to talk with me like a real human! Down to earth, grounded. Shares his strengths!! This team has held me together and has always been there for me.
---
Aug 14, 2023
Best PA ever.
---
Aug 8, 2023
I am sorry that it will take six weeks to get a PT appointment after the provider's referral. I could use it NOW.
---
Aug 7, 2023
Dr. Chris Stamatakos always gives me the best care. I trust his judgment completely in fact every year when suggested medical plans,, He has to be on my plan or I would pick one that has him.
---
Aug 7, 2023
I was completely pleased with every aspect of my visit
---
Aug 3, 2023
It was a very good experience. The Dr was very attuned to my needs
---
Aug 1, 2023
Easy to talk to- breaks info down easy to understand terms- responsive to concerns
---
Jul 24, 2023
Chris is the best Dr. I think I have ever had! Very compassionate and always concerned about how I am! Wouldn't change for anything. I have also sent him referrals and they all love him too!
---
Jul 24, 2023
It was a good visit.
---
Jul 19, 2023
I love my provider. We drive forty five minutes to go to Salmon creek to see our PA. I did notice the grounds and somethings in the are have not been kept as clean and tidy as they once were.
---
Jul 17, 2023
I have been with Dr. Cris for 18 years. I have always had good service at Salmon Creek legacy from everyone that works in that facility. And I really appreciate them.
---
Jul 13, 2023
Dr. Chris always takes time to answer all of my questions even if we run over on the appointment time great guy
---
Jul 12, 2023
Chris is an excellent physician's assistant. Highly recommended.
---
Jul 12, 2023
Always a caring professional experience
---
Jul 6, 2023
As always everyone is so nice. Love my Dr Stamatakos is always listens and help me with all my medical needs.
---
Jun 21, 2023
I've been seeing this provider for my PC needs for many years and am very comfortable with him and feel I can discuss any health issue or concern with him and know he will be honest with me and make sure my needs are cared for as much as possible.
---
Jun 20, 2023
Provider took his time to make sure all questions and comments were understood. Clear and understandable concise answers.
---
Jun 13, 2023
Chris is a great guy and always is straight with me about my health
---
Jun 13, 2023
I have been coming here for years I wouldn't go anywhere else I love everything about the clerks nurses and my doctor the are kind and respectful
---
May 31, 2023
Chris & his staff are excellent.
---
May 30, 2023
Chris Stamatakos and his assistant, Seth are the best. I would rather wait to see them than see an alternative person. I always feel taken care of upon leaving the office and I always leave with a smile.
---
May 25, 2023
This provider has been our family doctor for 20+ years, and can relate with my children who are both in their early 20s! He is always friendly and genuinely interested in us and our health issues!
---
May 17, 2023
I have been a patient for more than 10 years and have never missed an appointment until recently. I accidentally missed my appointment and received a very rude unsigned letter. Whoever author, that letter should be reprimanded for creating such a letter to be sent to a long-standing excellent customer. Very poor interpersonal skills with respect to customer relations.
---
May 11, 2023
My annual physical. We went over my other providers and what's going on. Chris has always been in tune with me.
---
May 11, 2023
Chris Stamatakos takes very good care of me with his knowledge of medicine as a PA.If I have any questions or problems, he is very willing to answer all my questions and help me with any of my problems.I am very happy that he Is my PCP.
---
May 10, 2023
Chris is always very engaged, listens well, and has a plan to move forward. It's a rare case to meet a doctor or pa with his level of engagement and competence.
---
May 8, 2023
I have been seeing Chris since about 1996 and he is the reason I switched offices to Legacy when he came over here years ago from Family Physicians. He's always ben respectful, listens to my concerns, very supportive in my turning to a running lifestyle and he has a great bedside manner. I have recommended him to others looking for a PCP
---
May 8, 2023
Referred my step-son to Dr. Stamatakos, he is now his regular doctor.
---
Apr 24, 2023
Well spoken and explanatory on all concerns or questions. Offered advice on newer medicines now available. I have confidence in him as my Physician Assistant primary care provider!
---
Apr 20, 2023
Always treated very well and all is very well explained
---
Apr 18, 2023
Chris and staff are great! I have total confidence in them. Excellent service!
---
Apr 13, 2023
Chris is great. I have recommended family members and friends which are now his patients also.
---
Apr 11, 2023
I consider Chris Stamatakos a very knowledgeable care provider and most Important he listens to me and makes sure that I understand what the Issues are. Thank You Chris.
---
Apr 10, 2023
Always GOOD!
---
Apr 4, 2023
The receptionist who checked me in was very kind and helpful. My wrist was sprained so I couldn't write very well and she helped me with a couple of parts on my paperwork so I had less to do.It was also nice to see people's full faces!
---
Apr 3, 2023
I enjoy my preps - they have and are getting me through a very very very hard time of transition in life.
---
Mar 23, 2023
The check in was very good, and the nurse (assistant) was very helpful and kind. That makes coming In to see the Doctor so much easier and less stressful. I truly appreciate that. Everyone In the clinic is always kind and attentive to me. I'm always treated with the upmost respect. Thank you for caring about the person, not just another patient.
---
Mar 23, 2023
I have recommended him.
---
Mar 16, 2023
Stamatakos is the best provider I have ever had! Truly World-Class!!
---
Mar 9, 2023
I am a brand new patient of legacy group. My entire experience with Dr Stamatakos, his assistant, clinicians and clerical staff In each department I visited were amazing!!
---
Mar 7, 2023
Chris is always positive and friendly during our visits. He is efficient without domineering the appointment, and always provides any and all care/suggestions he can. I hope I can continue to see Chris for a long time.
---
Mar 7, 2023
I have gone to Dr Chris for several years and have always had very high quality service from him. I will continue to go him so I can continue to get that service.
---
Mar 6, 2023
We always like seeing Chris and have referred Patients to him.
---
Mar 6, 2023
Very good visit with Chris!!
---
Mar 3, 2023
Thorough and encouraging
---
Mar 3, 2023
Chris is personable, kind and extremely knowledgeable. I trust him with my health and my families health explicitly.
---
Mar 2, 2023
I need to see several specialists and this provider is the only one I feel is open and honest with me. I need that. I trust this provider when I can't trust others.
---
Mar 2, 2023
Outstanding.I have been seeing Chris for several years
---
Feb 27, 2023
Very good service
---
Feb 20, 2023
Chris is excellent!
---
Feb 14, 2023
Always been very happy with this clinic even have my mother in law there and now my niece with disabilities. This is a great place for care.
---
Feb 10, 2023
My provider always listens to me. He is efficient and helpful with ideas to help me with my concerns. I like that he stays focused on why I am seeing him. He always touches base on my past concerns to see if I am doing better. It seems to me that when I am seeing him he's like a good friend that cares about me.
---
Feb 9, 2023
It's all good when I see my doctor
---
Jan 27, 2023
The Dr. Was polite, professional, knowledgeable, , and answered all of my questions, and gave me competent advice on my future health.
---
Jan 23, 2023
My PCP is awesome he always listens to what I have to say and helps in every way he can. By referring me to whoever I need to go to if he can't resolve the problem.
---
Jan 20, 2023
Chris Stamatakos is an excellent example of a medical professional. I highly recommend him and his Practice to anyone looking for a top tier PPO.
---
Jan 19, 2023
I have been seeing my physician for 15 years and I receive excellent care. I have recommended him to family and friends, too.
---
Jan 17, 2023
I'm always treated well by my provider, staff, and all lab staff at Legacy Medical Group. Thank you!
---
Jan 12, 2023
Doc Chris has been very instrumental in my recover from issues from my military injuries both mental and physical. When I 1st became his patent I had just become sober and was dealing with all the past emotions and physical pains my body had. With his help my life has skyrocketed to levels of success at all levels. The entire team at Legacy that I've interacted with have had a wonderful and positive impact on my life. I appreciate every single one of them so much.
---
Jan 11, 2023
Everything was great just like always
---
Jan 9, 2023
Everything was very prompt, fast check up but not rushed. Dr knows my history and get along with him and staff working with him. Lab work done efficiently and lab results back in timely matter. Even had a script called in for me after results. Only negative, and it's not something one can do much about, but was on hold for a bit- again a very minor nit to pick. Solid overall experience
---
Jan 5, 2023
Christopher is an amazing doctor every time I go in for a visit , and his assistant to .
---
Jan 3, 2023
Chris is the man, like his staff also
---
Jan 3, 2023
He always has an honest and complete explanation about my visit.
---
Jan 3, 2023
Always treated with care and concern.
---
Dec 27, 2022
Great job! Thank you!
---
Dec 15, 2022
Dr Chris is by far the best doctor I've ever had
---
Dec 14, 2022
I have been going to Chris since the mid 80`s,,He is not just a DR he is a bud,,Very professional and caring,,He is the best Dr I have ever had,,Your lucky to have him and so am i,,
---
Dec 12, 2022
I've had many good doctors but Chris is very good and takes time to listen..
---
Dec 12, 2022
We LOVE Dr. Chris, he is someone i trust with my life, and my kids lives!
---
Dec 8, 2022
Chris Stamatakos is straight forward with you good or bad. He is easy to talk to and understanding.
---
Dec 2, 2022
I love seeing Chris, however, sometimes I feel that I get blown off or brushed off. Sometimes I feel that my concerns are not really heard.
---
Dec 2, 2022
He's an overall good guy. Fantastic ideas
---
Dec 1, 2022
Chris is an excellent doctor and everyone in this office is nice and prompt to reply to any questions or concerns
---
Nov 29, 2022
Chris is great as always, but when he left to go get paperwork, his assistant was the one who came back to give it to me and escorted me out. I wish he had come back because I had more questions. The lady who checked me wasn't able to swipe my card and wouldn't let me speak when it wasn't working. It works fine everywhere I been to and the card is relatively new, so I don't know why it didn't swipe. I also don't see why it couldn't have been manually entered instead. Overall I like Chris as my doctor and he's the reason I come back.
---
Nov 29, 2022
Dr Chris and his staff are excellent in every way.