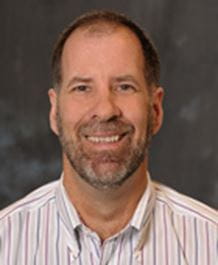 Call to Schedule
Curtis Marr, MD
My Specialties:
Internal Medicine, Board-certified
Languages:
English, Interpreters available for other languages
Affiliations:
Legacy Health Partners
Where I see patients
Where I see patients
503-413-5629
Monday-Friday, 8 a.m.-5 p.m.
About Me:
Board-certified in internal medicine, Dr. Marr is a primary care physician at Legacy Medical Group-Northwest. He received his medical degree and completed an internship and residency at the University of Oregon Health & Science. He has a clinical interest in general Internal Medicine and focuses his practice on individuals 18 years of age and older. He joined Legacy Medical Group-Northwest in 1993. Curt Marr MD is recognized by the National Committee for Quality Assurance (NCQA) and the American Diabetes Association (ADA) for providing quality care to his patients with diabetes. Dr. Marr is not accepting new patients at this time. Hobbies include: Fishing, Woodworking, Guitar
Year I Started Practice: 1991
Hospitals Served: Legacy Good Samaritan Medical Center
Patient Rating
Legacy wants every patient to have great care, every time. To help measure and improve patient satisfaction, we send surveys to randomly selected patients after their appointments. We use this feedback from the surveys to improve and enhance the care we offer. Learn more about our surveys & ratings
Average Rating: 4.9 out of 5.0
---
Nov 9, 2023
Excellent provider and staff.
---
Nov 8, 2023
The physical facilities (furnishings, paint, etc.) seem a bit worn and could use a refresh. Some placards posted in exam room are outdated.
---
Nov 7, 2023
I am grateful to have Dr Marr as my physician. He is great and always listens to me and ask questions. I'm lucky to have him as my PCP!
---
Oct 30, 2023
All very good
---
Oct 30, 2023
I'm new to Medicare. I thought I provided my Regency information when I made the appt. But the person registering me had to reinput this information because what was on my card was not in Legacy records. I hope I just have to pay my copay and not the whole bill until my records get straightened out.
---
Oct 26, 2023
Took enough time to understand my concerns. Easy to talk to.
---
Oct 26, 2023
Always treated kindly and respectively.
---
Oct 25, 2023
Only complaint I have with Legacy Clinic is the wait time on the phone.
---
Oct 24, 2023
I have done so on several occasions.
---
Oct 19, 2023
Dr. Marr told me my mammogram was good when I was in the room. I did not have to wait for the letter. Very nice!
---
Oct 17, 2023
Dr. Marr is a thorough, well-informed source of excellent care. Please keep him happy.
---
Oct 16, 2023
Dr. Marr is a caring and excellent physician, and his nurses are helpful and friendly.
---
Oct 11, 2023
Dr Marr great.
---
Oct 10, 2023
Dr Marr is very diligent in providing valuable information about your health.
---
Oct 10, 2023
Excellent care!
---
Oct 9, 2023
Have been going to Dr. Marr for many years for my annual physical. I find him very through with my history and present conditions that we address during the exams. I will continue to see him as my primary doctor
---
Oct 4, 2023
There was nothing bad about my experience. It was all good service.
---
Oct 3, 2023
Entire visit was well conducted.
---
Sep 28, 2023
So far so good with Dr Marr.
---
Sep 14, 2023
Great medical care
---
Sep 6, 2023
Dr Marr was amazingly respectful and listened to everything I said. I love how he carefully evaluated my statement that I had myocarditis ... So trust building to be with a provider that questions, listens, and maybe even challenges a teeny tiny bit. Amazing doctor.
---
Aug 31, 2023
Dr Marr was extremely good at asking questions and covered all my concerns about how I was feeling. He has set up lab work and will follow up.
---
Aug 30, 2023
Always a pleasant visit with Dr Marr and staff
---
Aug 30, 2023
I have a pre-cancerous condition for which I am undergoing a trial treatment. While the specialists are focused on specific issues, Dr. Marr is considering the whole patient.
---
Aug 28, 2023
He isn't taking new patients according to your website.
---
Aug 16, 2023
Listened well and answered all my questions
---
Aug 15, 2023
Good rapport and careful listening
---
Aug 10, 2023
Dr. Marr is an excellent physician who is both thorough and compassionate. He is an excellent listener and communicator.
---
Aug 9, 2023
I wish Dr Marr was Primary Care Provider. He is excellent, caring and helpful
---
Aug 2, 2023
It has always been good to visit Dr. Marr.
---
Aug 1, 2023
Dr Marr is very organized and thorough. The receptionist, Ricki, was outstanding
---
Jul 31, 2023
The doctor listened to me and explained to me issues that I could easily understand..
---
Jul 31, 2023
Dr. Marr was fine. I had commented that the waiting time at the 3rd floor outpatient lab seemed excessive and rather long, over 1 hour, while a lot of technicians seemed to be standing around or not doing much. It seemed that the blood draw should have taken 15 minutes for everyone including waiting instead of the 1 hour plus. The prescription system was also somewhat wonky - I understand you want to make sure people make their appointments, but I'm not one of those people and I was inconvenienced with short prescription and having to go through your new system to get my regular prescription filled.
---
Jul 26, 2023
My father is a physician and I grew up around his office. While settings and tech has changed, Dr. Marr reminds me of an old-school doc - attentive, knowledgeable, personable and respectful. A+
---
Jul 25, 2023
Dr Marr is a highly skilled physician. He takes the time to hear my health concerns and clearly explains his assessment and treatment plan. Moreover his pleasant demeanor makes the visit painless. I completely trust him with my healthcare.
---
Jul 13, 2023
Very satisfied,happy after seeing Dr.Marr Curtis,everyone are awesome
---
Jul 6, 2023
Dr. Marr is likely the best provider I've visited. At [age removed] years of age and having visited the ED/ER approx. 50x in the last year and hospitalized about 6x. Dr. Marr ranks among the best Internist in the country.
---
Jul 3, 2023
I find Dr Marr to be extremely thorough and helpful. I have referred him to my sister and brother-in-law, whom he accepted, and they were equally impressed by him.
---
Jul 3, 2023
All my experiences with Legacy have been positive.
---
Jun 19, 2023
When I'm communicating by phone with practice nurses, I'd prefer written responses by text, email or MyHealth rather than phone tag.
---
Jun 15, 2023
I am very pleased to be accepted by Dr Marr as a new patient and look forward to having him as my doctor. My initial appointment was excellent.
---
Jun 8, 2023
Dr. Marr is an exceptional internist with excellent communication skills. I referred a friend and coworker to Dr. Marr. They are both very happy that he is their doctor.
---
Jun 6, 2023
High performing team and excellent physican
---
Jun 1, 2023
I learned from the statement provided at the front desk that I was there strictly for an annual physical. I was not to ask about any issues as those would require a special appointment. I asked the nurse if I could ask the doctor for a referral on a health issue and she assured me I could do that. I know the doctor's time is critical. I felt as If I were a patient of the Kaiser system, which I don't favor. I get It - the doctor Is scheduled tightly and Is limited In the time to spend with patients.
---
May 30, 2023
Good visit. Dr Marr answered my questions
---
May 18, 2023
New PCP But Dr was completely prepared
---
May 16, 2023
My visit was a good experience.
---
May 15, 2023
Excellent PCP.
---
May 11, 2023
Dr Marr is an excellent clinician with great communication skills!
---
May 8, 2023
Care is all about how people relate to and treat one anorher. Curtis Marr is a top tier provider. He and his staff are professional, courteous and respectful in all areas of healthcare service. Great people like these make for a relaxed and confident experience time after time.
---
May 2, 2023
I was not able to get an appointment with my PCP for almost 3 weeks regarding a problem that needed attention much sooner. Nor, were there appointments available for any other doctors in the clinic on an earlier date. When I asked about a waiting list for a cancellation, I was told to call back each day to see if anyone was available. After waiting the 3 weeks, I showed up for my appointment and learned that my Dr had called in sick. I was told that a message had been sent to me that morning (I had a 9:30 appt) and I did see a missed call (after the fact), but I did not have a message in the message folder on my phone. Anyway, it just happened that another Dr in the clinic had a cancellation so I was able to be seen, rather than rescheduled for a later date. That appointment went well and I did get the care I needed.
---
Apr 24, 2023
Parking is difficult.
---
Apr 19, 2023
Visit was good, way to long for getting an appt. Had to wait over a month. You need more Doctors and assistances.
---
Apr 18, 2023
Talking to the physician was very helpful except for one thing: I could only speak to him for 15 minutes. This was not enough time to cover my most important health concerns. Why can't I talk to the doctor for 30 minutes?
---
Apr 17, 2023
Always nice meeting with Dr. Marr. He's very knowledgeable and takes time to address any concerns or needs. Always asks about other family members.
---
Apr 17, 2023
Very nice and listened to my concerns
---
Apr 12, 2023
Over all visit was good.
---
Apr 10, 2023
Dr. Marr is a very good doctor - He keeps on top of any testing or vaccines I need. He acts in a professional and caring manner.
---
Apr 5, 2023
Had & have blood work done. Have to has an appointment, but still waited almost 45 min. to hour way to long. Would like them to go back to no appointment never had & wait more then 5 to 10 min. The person who drew blood was just awful.
---
Apr 5, 2023
This provider was confused as to why I was on his schedule. It was very clear he did not want to see me, your office called me to schedule. I was told my medications would not be refilled without an appointment. He made me feel ashamed and embarrassed about my anxiety. He left and reentered the room multiple times, and commented on us wearing masks letting us know they are no longer required. I am not coming back.
---
Apr 4, 2023
As always, Dr. Marr demonstrated that he is an excellent doctor and caring individual.
---
Mar 30, 2023
Needed more time with Marr
---
Mar 21, 2023
Always very positive.
---
Mar 15, 2023
I saw Dr Marr in place of my usual doctor. I was very pleased to have him as her replacement. I was very happy with the visit. He was personable and was interested in my issues and was very up to date with my recent history even though it was the first time I had seen him.
---
Feb 28, 2023
It was a pleasant experience under the circumstances.He was very patient and understanding, showed concern about my health and seems to have a well knowledge about the problem, which he proceeded to explain to me thoroughly.Then ask me to follow up with him in a couple weeks!!
---
Feb 27, 2023
All good as is always the case.
---
Feb 20, 2023
Well informed, very clear, easy ti understand.
---
Feb 13, 2023
I was there in afternoon during my usual naptime. I asked him if I may lie down to answer his questions and he kindly agreed. He was very patient with me event though I was more wonky than usual.
---
Feb 9, 2023
It's always refreshing to see this provider. He is good at listening, without losing sight of the needs of his patients.
---
Feb 6, 2023
Dr. Mark always prompt & always listens. He's very professional.
---
Feb 1, 2023
I was pleased with my visit -
---
Feb 1, 2023
Dr Marr was caring and respectful. He knew immediately to what I needed to do to continue enjoying good health.
---
Jan 30, 2023
This is the first time I saw Dr. Marr. I liked him very much. He reminded me of my deceased father in law whom I knew all my life, an exceptional surgeon. Very pragmatic!
---
Jan 26, 2023
Listened to me, good eye contact and communication.
---
Jan 17, 2023
Dr. Marr has been my personal doctor for over 20 years and I could not be more pleased.
---
Jan 17, 2023
Dr Marr is always attentive. I was in the ER days before this visit. His office called to follow up regarding my ER visit and scheduled me the very next morning.
---
Jan 16, 2023
Always good. I could not expect more
---
Jan 10, 2023
This was the first time I visited Dr. Marr. I was impressed, asking if he would become my primary care physician.
---
Jan 4, 2023
Dr Marr has been a trusted and exceptional doctor for me for many years.
---
Jan 3, 2023
Provider was thorough and clear in ordering appropriate further testing.
---
Dec 27, 2022
More wait time than usual but I understand the reason.
---
Dec 21, 2022
Dr. Marr is always professional, friendly, kind and a good listener. He's a very fine physician and instills confidence.
---
Dec 15, 2022
Dr.Marr is very knowledgeable, thorough, and respectful. Thank you so much.
---
Dec 14, 2022
No bad comment. Everyone at the doctor office are awesome. Understanding, respectful, neat & clean.
---
Dec 14, 2022
Dr marr and staff were very nice
---
Dec 7, 2022
Friendly relax approach... He listens.... And communicates clearly and effectively....
---
Dec 7, 2022
Need to improve the cleanliness of the exam room. Visible dirt on walls and cabinets in the room.