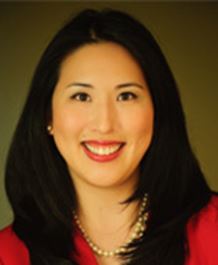 Call to Schedule
Emily Hu, MD
My Specialties:
Cosmetic Specialties; Plastic Surgery; Plastic & Reconstructive Surgery
My Areas of Focus:
Breast Reconstruction, Breast Surgery, Burn Surgery, Cosmetic Medicine, Reconstruction/Upper Extremity, Reconstructive Procedures
Languages:
English, Interpreters available for other languages
Affiliations:
Legacy Health Partners
Where I see patients
Where I see patients
Artista Surgery and Aesthetics
Emily Hu, MD
About Me:
Dr. Hus education, training, and specialization allows her to provide a wide range of surgical and non-surgical procedures, with an emphasis on patient education and safety, as well as natural looking results. Her attention to detail and precision in technique are evident in her outcomes and patient satisfaction. Dr. Hu is committed to providing a personalized approach to each and every patient, and her goal is to provide compassionate care so that you are well-informed and comfortable throughout your entire experience. Because she believes honest communication is the key to a successful relationship, Dr. Hu encourages direct questions, and strives to provide straightforward answers. She focuses on educating her patients on options available for their particular needs and helps patients achieve their realistic goals. Member, Oregon Society of Plastic Surgery Hobbies include: Traveling, Skiing, Spending time with my family, Cooking, Photography, Golfing
Training: Dr. Hu was accepted into the prestigious pre-medical/medical school program, Inteflex, at the University of Michigan. After successfully completing her first eight years of training, she was recruited to one of the top Plastic Surgery training programs in the nation at the University of Michigan, where she completed another seven years of specialized comprehensive training in both common and complex plastic surgery problems. During that time, she received multiple honors for her research in patient satisfaction with breast reconstruction, and was invited to present her work at several national Surgery and Plastic Surgery conferences. She has also published her work in nationally recognized journals such as the Journal of Plastic and Reconstructive Surgery, Journal of the American College of Surgeons, Annals of Surgical Oncology, Journal of Clinical Oncology, Cancer, and the Surgical Clinics of North America.
Certification: As a female plastic surgeon. Dr. Hu specializes in aesthetic and reconstructive surgery of the face, breast, and body and offers a wide range of services that can impact ones self-image and improve self-esteem. These include but are not limited to breast augmentation, lift, reduction and reconstruction, face, neck, and eyelid rejuvenation, rhinoplasty, body-contouring and liposuction, and skin cancer reconstruction.
Year I Started Practice: 2002
Hospitals Served: Legacy Good Samaritan Medical Center, Legacy Meridian Park Medical Center
No reviews are available at this time.