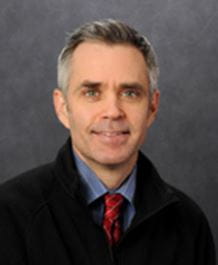 Call to Schedule
Eric Jones, MD
My Specialties:
Ophthalmology, Board-certified
My Areas of Focus:
Cataract, Cataract Surgery with Premium Intraocular Lenses, Diabetic Retinopathy, Glaucoma, Macular Degeneration
Languages:
English, Interpreters available for other languages
Affiliations:
Emanuel Medical Center, Good Samaritan Medical Center
About Me:
Board certified in Ophthalmology, Dr. Jones is the Medical Director of the Devers Memorial Eye Clinic and Section Chair of Ophthalmology at Legacy Good Samaritan Hospital. He received his medical degree from State University of New York at Stony Brook followed by an internship at Santa Barbara Cottage Hospital and residency at the University of California, San Diego. He joined Devers in 2004. Dr. Jones' clinical interest is comprehensive ophthalmology including treatment of cataract, glaucoma, diabetic retinopathy and macular degeneration. His surgical specialty is cataract surgery with premium intraocular lenses. Away from medicine, he enjoys spending time with family, indoor soccer, golf and travel.
Training: Medical school: State University of New York, Stony Brook (6/94 - 6/98) Ophthalmology residency: Shiley Eye Institute, University of California at San Diego (6/99 - 6/02)
Certification: Oregon medical license Board certified, American Academy of Ophthalmology
Year I Started Practice: 1998
Hospitals Served: Legacy Emanuel Medical Center, Legacy Good Samaritan Medical Center
Patient Rating
Legacy wants every patient to have great care, every time. To help measure and improve patient satisfaction, we send surveys to randomly selected patients after their appointments. We use this feedback from the surveys to improve and enhance the care we offer. Learn more about our surveys & ratings
Average Rating: 4.6 out of 5.0
---
May 10, 2023
Overall a pleasant experience considering the health issue they were testing for.
---
May 8, 2023
He is always running late never seen on time 35 minutes to over a hour I am sorry this is unacceptable
---
May 8, 2023
Every time I have been to Devers the wait time has been so incredibly long. It took 2 hours for a quick visual field test and to see the doctor. I also asked to be scheduled for an eye exam at the same time and the person who scheduled my visit confirmed that the exam and VFT would be done at the appointment but when I got to the appointment they had only scheduled for the VFT.
---
Apr 19, 2023
I arrived 25 minutes earlier than appointment but wasn't called until 25 minutes after the appointment it was a of a hardship since I had a 2nd eye appointment. But, I know things happen and I was able to see both doctors. Everyone was really nice.
---
Apr 17, 2023
Eric Jones is a wonderful eye dr. I'm trying to get my husband into seeing him for a 2nd opinion. I'm not happy with his current eye care dr.'s.
---
Apr 11, 2023
I always get excellent eye care from this provider!
---
Apr 11, 2023
The first nurse didn't document my eye pressure results so had to do over. Dr. Jones should advise patients how long their eyes will stay dilated.
---
Apr 10, 2023
My experience on my visit was VERY good & helpful.
---
Mar 27, 2023
Dr Eric Jones was very professional and kind and friendly and would recommend him to my friends. The staff was so sweet and kind.
---
Mar 22, 2023
He has a great office team!
---
Mar 20, 2023
Vision tests performed by the assistant need to be explained more clearly, for the results to be accurate.
---
Mar 15, 2023
Assistant was eager to leave and I felt as if my appointment was rushed. I also don't think the doc read chart thoroughly based on the question I was being asked.
---
Mar 15, 2023
The Dr's MA was very engaging, funny and reassuring professional. Helped make the Dr's job a lot easier.
---
Mar 13, 2023
Not sure if the doctor had looked at my records to see when I last had my eyes dilated or that I have Sjogren's Syndrome. He didn't explain what a nuclear cataract is, and how/why It develops. Overall, however, he was friendly and polite.
---
Mar 8, 2023
Dr. Eric Jones is my regular provider. Now, I'm having cataracts removed, and I'm thrilled he will be doing the surgery. Always professional, with a great sense of humor.
---
Mar 7, 2023
Excellent service by both the technician and the doctor. They listened and gave information needed. They were both extremely courteous and professional. I always feel well cared for when I am cared for by them.
---
Mar 6, 2023
I wish the receptionist would have greeted me with a smile & eye contact. Dr. Jones did not spend time with me. Most of the time was with his assistant. He is not very personable in my opinion.
---
Mar 6, 2023
It happened to be my birthday and each staff person and doctor wished me a happy birthday. All were so friendly, kind and caring.
---
Mar 1, 2023
Had to wait over an hour to see the doctor and than he was there in the room for maybe 10 to 15 min. maybe.
---
Mar 1, 2023
Dr. Jones and Ian, who did the visual field test, were both excellent.
---
Feb 14, 2023
No provision for glasses,
---
Feb 13, 2023
Excellent care as usual.
---
Feb 6, 2023
It was fine. Got a prescription change.
---
Feb 6, 2023
I was shocked, given that this clinic specializes in macular degeneration that they didn't have a convenient way to test my mom's eyes when she is in a wheelchair. Also, we only saw the doctor for a few minutes, and instead, we had a brand new intern trying to use the solo lens to test my mom's eyes. Ultimately, we got what we needed --which was a glasses prescription renewal-- but we didn't feel like we were in the hands of any experts as there wasn't a way for them to truly accommodate my mom's handicap condition.
---
Jan 31, 2023
An assistant in training saw me first and while a bit uncertain procedurally, demonstrated the requisite knowledge to perform responsibly. The provider performed in his customary informed & reliable manner.
---
Jan 30, 2023
Unusually long wait time in waiting room, after nurse took information too long waiting for doctor to come to room. This visit took nearly two hours for a routine eye examination. That is too long. Eyes were dilated and It was difficult walking home (1 mile).
---
Jan 30, 2023
Fine experience with staff and physician.
---
Jan 23, 2023
All was fine! I have met with Dr Jones in 2016, and have now changed insurance so that I can get care from him and others in the Legacy health System!
---
Jan 18, 2023
Dr Jones and everyone at the clinic are always respectful and kind.
---
Jan 16, 2023
I travel 4 hr one way to this clinic as they have my trust
---
Jan 11, 2023
Everything was smooth from beginning to end
---
Jan 11, 2023
I was not comfortable with the eye high pressure test and my feelings were respected.At the end of the examination, I asked for a drink of water, I was standing in the hall with my walker. The nurse told me to sit down while she got me one. I told her that I would not sit down, that was respected.
---
Jan 10, 2023
Dr. Jones is a great eye surgeon, he's just a bit on the quiet side. I trusted him to do my R. eye surgery & will trust him to do the L. eye as well.
---
Jan 10, 2023
Routine check up but through.
---
Jan 9, 2023
The assistant that performed tests and took care of me before the doctor came in was very personable The doctor barely looked me in the eye when talking to me did not feel as well taken care of as I felt with the assistant.
---
Jan 9, 2023
Didn't like the waiting area with too many people, some showing signs of mental instability.
---
Jan 4, 2023
Everyone was respectful, caring and efficient
---
Dec 21, 2022
I LOVE Dr. Jones--he fields all my questions & always explains everything related to MY health
---
Dec 16, 2022
Hard to make telephone contact re scheduling.
---
Dec 14, 2022
Dr. Eric Jones, and his staff, were spot on as to service and care.
---
Dec 6, 2022
Very happy with my care
---
Nov 30, 2022
Everyone was kind, attentive and knowledgeable.
---
Nov 30, 2022
Short wait time, and dealt with my issue
---
Nov 28, 2022
Experience was great. Distance from home impacts recommending to friends
---
Nov 16, 2022
The only negative part was the two technicians. Neither spoke English very well and thus they communicated poorly with me.
---
Nov 16, 2022
They took care.
---
Nov 1, 2022
Good efficient job
---
Oct 31, 2022
He's very short and I asked if he will give me discharge instructions so that I know what is my diagnosis -he said no and he just write down the diagnosis in a piece of sticky note. My visit was really quick,the medical assistant or who ever took my vitals or check my eyes was the one who asked a lot If questions which I think was very Inappropriate because she seems to suggest a lot of things about my eye problem like Its because Of your fake eyelashes that's causing this Irritation. And Dr Jones did not believe me when I said that the redness or the lump is painful. He's not the one who has the eye problem besides he's an eye doctor he should know this. He just took one look on the scope and that's it didn't touch my face on his tender it is and irritated and swollen.
---
Oct 25, 2022
Efficient, respectful and informative.
---
Oct 20, 2022
Had cataract surgery both eyes. On second surgery they did not have the replacement lens & called me to cancel 1 hour before I was to arrive.
---
Oct 12, 2022
The woman who did all the beginning eye tests was wonderful. Personal and enjoyable. The Dr barely spent any time with me. He did the necessary exam and told me the findings. However he did not make an effort to make me feel welcome and connected with him. I would have thought as a new patient he would have spent a few minutes getting to know me and make a personal connection.
---
Oct 5, 2022
The Doctor and Clerk had excellent people skills with listening and providing personal information. Both were professional and personable. I'm an Organizational Development Consultant and I usually train people in this. So you have the right people in the right place. Your front desk people are also great because they are patient, thorough and good listeners.
---
Sep 28, 2022
It was good I was on time didn't take very long
---
Sep 26, 2022
The doctor never looked at me or engaged with me. He rushed the visit and didn't explain what e found from the exam. He said I could access the information/results of the exam in the after visit summary from the Legacy online portal and simply gave me a prescription for glasses and a follow up appointment for another doctor. When I read the Info online the next day I didn't understand the medical terms or what they implied. I called the office and asked for the doctor to call me to explain but he hasn't.
---
Sep 26, 2022
Dr.Jones has been my provider for a number of years and has progressively maintained and improved my eyesight as I have aged. He has done a good job!
---
Sep 26, 2022
My wait was 1 hour before I was seen
---
Sep 26, 2022
Sitting in the optometry chair is probably beneficial for my health thanks
---
Sep 14, 2022
I did not actually see the doctor. His assistant saw me and made the decision not to continue with the blocked artery I have. He seemed to contradict the ultrasound I had and the decision for me to see a specialist. I feel lost about this now.
---
Sep 13, 2022
Always provided great care for me.
---
Sep 12, 2022
Dr Eric Jones was somewhat aloof, I'm guessing because he was busy. I waited about 45 min to get into see the tech and there were 2 other patients waiting to see him at the same time
---
Sep 7, 2022
I was here for cataract surgery. All in all everyone I saw during this process was helpful, friendly and calm. Their attitudes were very reassuring.
---
Sep 7, 2022
Everyone I encountered, including employees I happened to meet while wondering how to get to the parking lot, we're very pleasant and helpful!
---
Sep 7, 2022
I have confidence in this provider, plus he listens to my concerns & responds appropriately.
---
Sep 6, 2022
Great evaluation and care. Including the ophth tech.
---
Aug 31, 2022
It would be great to get an after visit summary. (Printed out or at least available in MyChart.)
---
Aug 30, 2022
Very personable. Seems to know what he's doing.
---
Aug 29, 2022
I checked in for my appointment about 5 minutes early. I was told that I had to go upstairs for eye testing which I did not schedule nor did I agree to have. I was told that Dr. Jones would see me anyway. I waited for my appointment and was unable to wait any longer as I additional appointments and commitments that I had to go to. Plus, I had my young granddaughter with me and no one should expect to wait for what seems like an eternity. Talk about customer disservice. I usually have a longish waiting time to actually see the doctor but this is just ridiculous. As a matter of fact, two patients were called back to exam room and not one of them came out while I was there. My guess is that Dr. Jones was not even in the office. And, if he was, how could he get so far behind at the start of the day. If he cannot match the appointment times, then the appointments should be given more time. In the end, I have decided to divorce Dr. Jones and have since found a new ophthalmologist.
---
Aug 22, 2022
Good eye doc, but his cataract surgery is not available for indefinite period. Very disappointing.
---
Aug 22, 2022
Long wait time before being roomed which was explained by emergent add-ons. I appreciate the fact that emergencies are worked in. My suggestion: call patients and give them a new check-in time. Every half hour I am sitting idle in your waiting room means I have to work longer at my job to make up for missed time. Dr. Jones seems to be scheduling fairly far out, and this seems to be a problem with a great many providers these days. I have no suggestions how this could be improved. Hire an additional provider?Overall, my experience has been a good one, and I plan to see Dr. Jones again in the future.
---
Aug 16, 2022
Dr. Eric Jones is an excellent professional.
---
Aug 16, 2022
Dr. JONES WAS VERY PROFESSIONAL AND LISTENED TO MY NEEDS. HIS MA.WAS FUN AND HELPED LIGHTEN THE MOOD. I USUALLY HATE THIS PROCEDURE, BUT THEY MADE IT EASY.
---
Aug 16, 2022
The people who I met in the clinic including the doctor were pleasant. They were patient with me when it came to trying to put eye drops for dilation. I thanked the 2 people who were able to get the drops in my eyes.
---
Aug 15, 2022
Dr. Jones is very thorough in his exam of your eyes and if ordering meds to help, he always has you coming back in 6 weeks to check to see if your eyes are responding to the treatment.
---
Aug 15, 2022
I did not schedule this appointment they were to call me to schedule buy know one did I found out about it on my phone and I need to get rides
---
Aug 15, 2022
Kenessa, assistant to Eric Jones, lovely and knowledgeable. Eric Jones I trust because he doesn't try to sell me anything.
---
Jul 27, 2022
Dr Jones removed cataracts from both my eyes. I'm extremely happy with the results and would recommend his skill and knowledge to anyone needing this procedure.
---
Jul 26, 2022
Wait time to see this provider is most always too long.
---
Jul 25, 2022
This was my first visit to this provider so some questions were not relevant.
---
Jul 13, 2022
I needed a same day at for an eye issue, My dr out of town, got an appt right away w Dr Jones. Very thoughtful respectful and helpful.
---
Jul 13, 2022
The doctor was double booked during my appointment time and I was not informed. I was taken back 25 minutes after my appointment time and missed work. It would have been better to call me earlier that day and inform me that the provider would be running behind so I didn't have to miss as much work or I could reschedule. The staff didn't apologize or Inform me of his double book at check in nor did they apologize for running late once in the exam room. I was treated well and examed thoroughly but it was very poor customer service.
---
Jun 27, 2022
Dr Jones assistant who checked my eyes and told me about my next eye surgery is amazing! I can't remember her name. She's very thorough and accommodating!
---
Jun 20, 2022
Long wait times and I noticed another patient came in and stated they had an appointment for the same provider at the same time as mine, overall good care though and great personable service from nurses/assistants
---
Jun 15, 2022
I have referred Dr Jones to two friends. They are pleased, as well.
---
Jun 15, 2022
My only complaint is that I waited over an hour and a half to see the doctor! 45 minutes in the waiting room, and another 20 minuets in the small room after the technician scan.
---
Jun 7, 2022
He wasn't sure if I needed to be operated he wasn't a specialist in glaucoma and the drive from [location removed] wasn't worth it. He didn't look over my medication.
---
Jun 6, 2022
My appointment was at 2pm. I did not see the doctor until 3pm! I waited in the hallway because the waiting room was overflowing. I was never asked about Covid! This was not a good experience!!!
---
Jun 6, 2022
Dr. Jones an d the lady who took me to the room and checked my eye pressure were both excellent.
---
Jun 6, 2022
My appointment was for 3p and was not seen until 5p.Dr. Jones was professional however the entire visit felt rushed.
---
Jun 6, 2022
Patient through