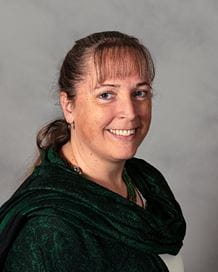 Call to Schedule
Janel Guyette, MD
My Specialties:
Family Medicine, Board-certified
Languages:
English, Interpreters available for other languages
Affiliations:
Legacy Health Partners
Where I see patients
Where I see patients
503-635-2497
Monday-Friday, 8 a.m.-5 p.m.
Year I Started Practice: 2004
Hospitals Served: Legacy Emanuel Medical Center
Patient Rating
Legacy wants every patient to have great care, every time. To help measure and improve patient satisfaction, we send surveys to randomly selected patients after their appointments. We use this feedback from the surveys to improve and enhance the care we offer. Learn more about our surveys & ratings
Average Rating: 5.0 out of 5.0
---
Aug 29, 2023
Everything was as it should be. It was a very positive experience.
---
Aug 22, 2023
My 2 diabetic friends both said "I've never seen someone so happy after a diabetic visit!" I'd worked hard, & the day's HbA1c reflected it! But wven if it hadn't, I always look forward to seeing this provider: I feel like I'm the doctor's equivalent of "teacher's pet!"
---
Aug 22, 2023
Dr. Guyette is an excellent physician. I'm so pleased to be her patient.
---
Aug 21, 2023
Did not get a response to my question via My Chart regarding the prescription she ordered
---
Aug 21, 2023
Dr. Guyette is outstanding.
---
Aug 10, 2023
She seemed to have more time to share her vast knowledge before she was at Legacy. Now she seems hurried. Overall, it was a different experience that being pacific medical group. Felt less like my neighborhood doctor and I felt more like a number.
---
Aug 1, 2023
I have a hearing problem and it's hard to hear through barriers at reception, when I was not able to hear her, she immediately ask the person that was with me the questions she wanted answered. I had informed her that I had completed the pre registration questions and had submitted them, which are the same questions she was asking?
---
Jul 31, 2023
Dr Guyette is just the best. I see a lot of practitioners for several health issues very often. Dr Guyette is just the BEST. She listens to me and actually hears me. She is so sharp and knowledgeable on such a wide range of issues. She is sent from Heaven.
---
Jul 31, 2023
The whole experience was wonderful.
---
Jul 28, 2023
Dr Guyette is Very knowledgeable and caring.
---
Jul 25, 2023
Dr Guyette is exemplary In her response to my emailed communication via MyHealth. Within less than 30 Minutes, I had a return call from her office, urging me to come into the office immediately for an Infection-preventing Penicillin shot. I am grateful to Dr Guyette and her efficient team.
---
Jul 21, 2023
She is the best doctor I have ever had! Best doctor ever!
---
Jul 21, 2023
I just love Dr G. She takes great care of me.. I followed Dr G. From Pacific Medical Group to Legacy.
---
Jul 20, 2023
Dr Guyette is a knowledgeable and experienced physician. She has taken good care and attention to my health care.
---
Jul 18, 2023
Dr Guyette is an excellent doctor & I'm very pleased to be her patient.
---
Jul 17, 2023
Dr Guyette is the best!
---
Jul 17, 2023
Dr Guyette has always been sensitive to my health needs.
---
Jul 13, 2023
She is excellent in every way. Probably the best PMD I have ever had.
---
Jul 3, 2023
Very pleasant, knowledgeable and helpful doctor and staff
---
Jun 30, 2023
Scheduled per my email to the MA & Dr.Seen within 3hrs.
---
Jun 15, 2023
Doctor and Assistant were professional but fun to deal with!
---
Jun 13, 2023
I really appreciated that the assistant drew my blood in the office. This made it so I did not have to go to an outside lab and go through that inconvenience and delay in results. They were extremely efficient in the office. Thank you.
---
Jun 13, 2023
Dr. Guyette was very courteous, thorough and easy to converse with.
---
Jun 9, 2023
Provider was very helpful and took the time to listen! Excellent care!
---
Jun 6, 2023
My husband and I started seeing Dr. Guyette years ago when she was with a different clinic. Truly or one of the best primary care providers I've ever experienced.
---
Jun 5, 2023
Dr G was very thorough with my physical and referred me ASAP to PT for a hurt shoulder. She made me feel at ease and answered my questions. I feel like she is watching out for me and my health.
---
Jun 2, 2023
Always a positive experience with Dr. Guyette so much better a this office much more efficient staff.
---
Jun 2, 2023
Dr. Guyette and her team are excellent. She is extremely thorough and gives me the time and medical explanations in easy to follow terms. I appreciate her experience & knowledge she brings to my care! Best PCP I've ever had!
---
Jun 1, 2023
Dr. Guyette is an exceptional doctor - in numerous ways I have referred people to her and I have followed her wherever she moves for over 15 years!
---
May 22, 2023
Dr Guyette is compassionate, thorough, proactive, knowledgeable land detailed. I feel very lucky to have her as my PCP.
---
May 22, 2023
Very professional and high quality.
---
May 19, 2023
The Dr showed concern, compassion patients and desire/commitment to get me better. I received more than expected for this appointment. I walked away with referrals to specialist, and her confirmation that she will follow up regarding the "multiple" issues I have along with the newest autoimmune disease.
---
May 9, 2023
This physician was very knowledgeable of my concerns and potential health problem. She ordered all the necessary tests. Now we're waiting to see what we find.
---
May 9, 2023
Very knowledgeable
---
May 1, 2023
Dr. Guyette is thorough, kind, attentive, knowledgeable and overall an exceptional Doctor. I am so thankful she joined this location.
---
Apr 21, 2023
I love Dr Guyette I followed her to this office from her office on Greeley avenue. She is by far the best doctor I've ever had!
---
Apr 14, 2023
Dr. G- and her staff are wonderful. They are efficient, knowledgable and make every patient feel cared for in the best possible manner. Simply wonderful.
---
Apr 13, 2023
My provider is excellent. I am a retired nurse and feel fortunate to have her as my PMD
---
Apr 11, 2023
I got to the office early and was seen early. Everyone was kind and helpful. Dr. Guyette is extremely skilled and helpful. I always feel listened to and respected. There should be more physicians like her!
---
Apr 10, 2023
Nothing but a good experience!
---
Apr 4, 2023
Dr. G. is great!
---
Mar 31, 2023
All good. Very professional and organized!
---
Mar 27, 2023
Nurse was awful. Really terse and unfriendly.
---
Mar 27, 2023
Dr. Guyette is very professional and attentive to my needs.
---
Mar 23, 2023
Dr. Guyette was thorough in explaining her procedures and how they would help her with my health. She explained everything better than any previous doc...seemed genuinely interested in me and my health. A positive experience all the way around. Her assistant was equally helpful.
---
Mar 21, 2023
Dr Guyette listens, explains things very well & is extremely thorough.
---
Mar 20, 2023
Excellent staff.
---
Mar 17, 2023
One of the best interactions i've ever had with a provider. We should all be so lucky to have a PCP like her. Very grateful for the care I am receiving.
---
Mar 16, 2023
Dr Guyette has been my doc for 20plus years
---
Mar 2, 2023
I am thrilled that Dr. Guyette joined Legacy. I was so happy to continue services with this awesome and down to earth provider!!! She listens and offers great advice in my plan of care! I value her extra time and attention!!!
---
Feb 28, 2023
Everything was so good. The only thing I'd request is that there be some system when a clinic would know I'd been there the day before and not have to ask me "if I've been out of the country, etc." I was in the clinic 3 times in one week and had to answer all these questions.
---
Feb 28, 2023
Dr. Guyette is a straight-forward, concerned doctor. She truly cares about the patient. You MATTER to her. She is thrilled at patients improvements.
---
Feb 28, 2023
This was initial visit with this doctor - an introduction. This was also a change in clinics. This provider was highly recommended to me by a family member.
---
Feb 28, 2023
Excellent experience. She is very thorough.
---
Feb 28, 2023
Good experiences on solving my medical situation.
---
Feb 27, 2023
My wife will start seeing her this month on my recommendation
---
Feb 21, 2023
Dr. Guyettte always listens to my concerns and provides information to my to my questions. She also is very big on preventive health and making sure I am the healthiest version of myself. I also appreciate that she asked a couple of times about my mental well being because I'm going through a stressful time with aging parents.
---
Feb 9, 2023
Dr. Guyette is an excellent & caring physician. She treats our whole family of four & I recommended her to friends as well. Always pleased with the are she shows for us.
---
Jan 27, 2023
Dr. Guyette is a wonderful doctor and makes you feel at ease with knowing you're getting the best of care .
---
Jan 26, 2023
Dr. G is the best! Glad I could follow her to Legacy Lake Oswego.
---
Jan 24, 2023
Dr. Guyette has been very good at explaining why she is proceding with my care the way she is. There's a lot to do as I age, and she seems to be very committed to getting me into better health.
---
Jan 24, 2023
This was my first visit with Dr. Guyette. She made good use of my records and was very thorough. Easy to talk with.
---
Jan 24, 2023
I trust Dr. Guyette implicitly and feel very lucky to have her as my primary care physician. She's kind, thorough, patient and knowledgeable.
---
Jan 23, 2023
Doctor iwas very attentive to what my concerns were.
---
Jan 12, 2023
It's a pleasure working with Dr. Guyette. She takes the time to listen and carefully make suggestions to address current health issues.
---
Jan 12, 2023
A very positive visit Dr Guyette was my Dr. At her last clinic on N Greeley for a couple years .so when she left . I decided that I wasn't going to choose another Dr there if it were possible to find where Janel relocated and if she could fit me in . As we had developed a great Doctor-patient relationship and I'm happy to be back in her Care after being in limbo . Yes it's a 20-30 minute difference in commute but that's ok as long as I'm happy with my provider Dr Guyette has won my trust and support she's not just my Doctor but a when you visit she listen and want to hear about personal things happening in my life and she makes great observations from doing this with recommendations and referrals. She's awesome I love her as my Doctor I'm so happy I'm her patient again!!
---
Jan 12, 2023
I love my doctor and have see. Her for years and have referred many people to her - she is a gem
---
Jan 10, 2023
I need to find out why the provider gave me a prescription for Warfarin that was less than what I had been taking.
---
Jan 10, 2023
Was a great first visit with Dr. Guyette, since she joined your practice.
---
Jan 6, 2023
I came in for an annual physical a Pap smear, to discuss my thyroid disease, Hashimoto's with Dr Guyette, discuss, bloodwork, ordering and talk about my diet, exercise and health plan, and my ears which have been bothering me. Dr Guyette was extremely helpful, encouraging and on top of everything, she also remembered so much about my health. She is the best doctor I've ever seen and has so much knowledge about health and health care options. I also love that she is very knowledgeable about integrative medicine and I love the new office.
---
Jan 3, 2023
Always friendly & upbeat.
---
Jan 3, 2023
Dr. Guyette is a very thorough, and knowledgeable physician. She is warm & thoughtful, and very easy to communicate with I feel very fortunate to be in her care.
---
Dec 30, 2022
The receptionists, medical assistant/nurse and the physician were wonderful. Dr. Guyette was very thorough and I appreciate her recommendations for me and the time she took with me.
---
Dec 22, 2022
It was on a predicted icy day. Physician's bus broke down and I had a long wait. Not her fault, but I tried to abbreviate my visit so she wouldn't get too far behind. This visit was just a get acquainted with new primary care doctor.
---
Dec 8, 2022
As dr Guyette is a new dr for my husband and me, we have had little experience with this office. This visit was extremely satisfying.
---
Dec 6, 2022
Absolutely the best PC provider I have ever had. I would highly recommend this provider
---
Dec 6, 2022
This provider went above and beyond with time, attention, and intention. She asked specific questions other providers in my past have not. She was overall excellent as well and kind and welcoming.
---
Dec 5, 2022
My new doctor did a fine job. The difficulties I have with this provider is a lack of doctors in the office, which translates to difficulties getting a prompt appointment. They are understaffed.
---
Dec 5, 2022
Really appreciate the time provider spent to understand my medical history and advise on necessary tests etc
---
Nov 29, 2022
I was very pleased with the the time I received and the niceness and professionalism of the doctor. I am very happy she is my doctor now.
---
Nov 21, 2022
Dr. Guyette was wonderful. She listened to everything I had to say and took my concerns seriously. She was very kind and easy to talk to.
---
Nov 15, 2022
I was delighted to find Dr. Guyette at your clinic, since I had seen her at her prior clinic. She's a great doctor, and I had struggled to find another PCP when I learned she had left her prior clinic. I really like her approach to healthcare.
---
Nov 11, 2022
She is a good caring doctor.
---
Nov 10, 2022
I had the same doctor my whole life growing up and into adult hood. He also took care of my children in their younger years until he had a fatal accident on vacation in Hawaii with his family. He was a genuine human being with a big heart and a passion to help people, especially our elderly. I had tried several doctors over about a 12 year span and was disgusted at how many didn't not listen to anything I had to say. Then a friend referred me to Dr. Guyette. I researched her some and gave it a shot. I was and still am very impressed by her knowledge, morals, care for patients, listening skills and desire to truly help people without bandaids. She moved to your clinic last summer and is now an hour away from me. But worth the drive. I will continue to follow her and refer friends and family, like myself, who haven't found a dr that doesn't make them feel like a number, but more of a person worth listening to. I applaud you on bringing Dr. Guyette into your clinic. You scored, just as I did!
---
Nov 8, 2022
Excellent care, as usual!
---
Nov 7, 2022
Dr. Guyette is very attentive, caring, and professional. She always listens carefully and at the end asks if I have any additional questions or things to tell her. She explains why she's giving me particular advice and treats me as an individual human being, not just a set of symptoms or conditions.
---
Oct 27, 2022
This was my first visit with Dr. Guyette and we had to dance around the challenges of a first visit. I feel we made a good connection. She clearly explained the framework of how she practices and how It differs from that of my previous 43 year provider. We shared some mutual experiences - travel, exposure to different cultures - and the role those experiences play in our lives. I look forward to a continued professional relationship.
---
Oct 25, 2022
Answered all my questions. Knowledgeable and direct. Projected that she wanted to help.
---
Oct 25, 2022
I have come to really like and very much admire Dr. Guyette. I hope she doesn't retire anytime soon as I would like her to be my Doctor forever! She is so respectful/kind. She is someone who really listens and cares about you.
---
Oct 18, 2022
This was a first patient appointment and she took a lot of time with me and explained everything clearly
---
Oct 18, 2022
Dr. Guyette is exceptional. She has provided outstanding medical support to my health concerns and needs. I am very pleased to have her services.
---
Oct 14, 2022
Dr. Guyette is a new doctor for me. She was awesome and took the time to get to know me and go over health concerns and issues that I had as a patient. She was very educational and was very thorough in her questioning and examination. So grateful that she will be my new doctor.
---
Oct 13, 2022
This is my new doctor. She is going to work with me to deal with medical issues regarding prescription and overall chronic conditions. She is very intelligent and knows about my very rare medical conditions.
---
Oct 11, 2022
Dr Guyette is the best doctor I have ever had. I have followed her with 1 prior move. Office is lovely, staff friendly, very happy!
---
Oct 10, 2022
This was my first visit with Dr. Guyette, she was very thorough and professional. She took the time to explain my medical condition in a way that I could understand. I feel confident about her expertise and knowledge and look forward to having her as my Doctor.
---
Oct 6, 2022
She is very straight forward. Easy to talk to.
---
Oct 4, 2022
Dr Guyette is a treasure, great doctor.
---
Oct 3, 2022
This was my 1st visit w/Dr. Guyette as my previous primary care provider retired.
---
Oct 3, 2022
Love my doctor
---
Sep 29, 2022
She's one of the best doctors I've seen in years.
---
Sep 26, 2022
This was a new doctor that I had never seen before. I was very impressed and felt she did an excellent job in evaluating my health concerns and addressing Them.