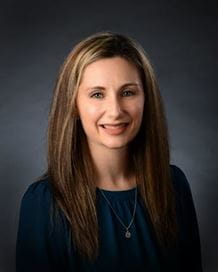 Call to Schedule
Jenna Donaldson, MD
My Specialties:
Family Medicine, Board-certified
My Areas of Focus:
Adolescent Medicine, Complete Women's Health, contraception, Diabetes Care, Family Medicine, IUDs, Joint Injections, Skin Lesion Removal/Biopsies, Trigger finger
Languages:
English, Interpreters available for other languages
Affiliations:
Legacy Health Partners
Where I see patients
Where I see patients
503-414-8535
Mon.-Fri.: 8 a.m.-5 p.m.
About Me:
Jenna Donaldson, M.D. is a family medicine provider at Legacy Woodburn Medical Group. She joined the Wooburn group after completing her training at Oregon Health and Sciences University in Portland, residency training at Peace Health SW Family Medicine in Vancouver, WA and practicing for several years in both the Portland and Salem areas. She is excited to finally be caring for patients in her own community from infants up to adults. She enjoys working with her patients to maintain wellness and promote quality of life through good health. In addition to caring for chronic medical conditions and treating acute illness she offers in office procedures such as skin biopsies, toenail removals, IUD placement and removal, cyst removal and joint injection.
Education:
Medical School: Oregon Health and Sciences University
Year I Started Practice: 2014
Hospitals Served: Legacy Meridian Park Medical Center
Patient Rating
Legacy wants every patient to have great care, every time. To help measure and improve patient satisfaction, we send surveys to randomly selected patients after their appointments. We use this feedback from the surveys to improve and enhance the care we offer. Learn more about our surveys & ratings
Average Rating: 4.9 out of 5.0
---
Nov 15, 2023
Very satisfying
---
Nov 10, 2023
I just love Dr. Donaldson
---
Nov 2, 2023
Our clinic needs a full spectrum of doctors; we're two short
---
Oct 26, 2023
The only downside to this clinic is lack of doctors so getting an appointment or for new patients there is a long wait
---
Oct 25, 2023
Have referred people to this office!
---
Oct 24, 2023
Professional, mindful and really a busy physician She's grand!
---
Oct 24, 2023
I appreciate Dr Donaldson and the staff, I know these are challenging times but they are always kind and through
---
Oct 23, 2023
It all went.very well
---
Oct 20, 2023
Respectful stuff and fast service
---
Oct 18, 2023
Very nice doctor, Kind, gentle, informative and knowledgeable and helpful. Liked her a lot!
---
Oct 12, 2023
I have only had very good to excellent care from this provider and clinic and am so thankful for it.
---
Oct 12, 2023
Dr. Donaldson treats me with respect, patience and kindliness. She allows plenty of time for questions, discussion and I leave my appts with confidence that she has addressed my concerns.
---
Oct 11, 2023
It went very well !!
---
Oct 2, 2023
No bad experience to report. It was all good.
---
Sep 27, 2023
Professional and personable, Dr. Donaldson makes me feel comfortable and at ease. I feel confident in her advise and treatments.
---
Sep 18, 2023
Ive been with this office for over 16years I've never been talked down to like I was with the after summary visit nurse. She was extremely disrespectful and kept talking down to me as if I was a kid. Tried to use big words she didn't know the meaning to. Unprofessional
---
Sep 15, 2023
I always feel safe and understood during my visits. My questions are always answered and explained to me in a way that I understand. Very happy with my doctor and her staff. Always very helpful across the board.
---
Sep 13, 2023
Please thank Dr. Donaldson and her team for taking good care of me.
---
Sep 12, 2023
Dr Donaldson is the only reason I don't switch to Kaiser. The whole office is exemplary. I'm always made to feel important and heard.
---
Sep 11, 2023
My experience was very good, Dr Donaldson and the staff were very knowledgeable and very kind and considerate.
---
Sep 8, 2023
They recognize me and know about my phobias!
---
Sep 7, 2023
Dr Donaldson is always friendly, respectful and able to answer my questions
---
Sep 5, 2023
Dr. Donaldson is exceptional. She has wonderful bed-side manner, and is great with my kids and me as well. The staff and nurses at the office are always friendly. I appreciate this office so much.
---
Aug 29, 2023
Everyone was very nice and friendly. Dr.Donaldson was extremely nice and friendly. She answered all my questions and was very supportive. I'm grateful to have her as my provider.
---
Aug 29, 2023
Went smoothly.
---
Aug 29, 2023
I"M VEARY PLEASE WITH SERVICES RECIVED...
---
Aug 24, 2023
Dr. Donaldson seemed interested & concerned about my condition & needs. This appt. Had been scheduled for about a month or more as followup care of my conditions & was scheduled while still at the clinic. When I try to schedule appts via phone when I have a need it is still sometimes difficult to get an appt scheduled due to this clinic still being short-staffed. We have even been told to consider going to urgent care if we feel quicker appt is needed.
---
Aug 17, 2023
Questions answered and visit very complete.
---
Aug 3, 2023
I've always been able to get seen In a timely manner. Everyone treats me with respect.
---
Jul 27, 2023
Office is not taking new patients so my husband has to go elsewhere.
---
Jul 19, 2023
She listened, looked at me, offered advice, told me what was wrong with me.
---
Jul 13, 2023
This primary care provider, including adjunct staff and associated clinic is the best care and experience I have EVER received. They are courteous, thoughtful, competent, thorough, intelligent and see and address the "whole picture" of my health care needs at every visit. I am so thankful for this premium care, and after 33 years as a practicing Registered Nurse I appreciate and recognize stellar care providers such as Dr. Donaldson and her wonderful staff.
---
Jul 3, 2023
This was new doctor for me as old one retired
---
Jun 28, 2023
Best GP I have ever had
---
Jun 28, 2023
She and her staff are always pleasant take time to ask you questions and assist as neededDr Donaldson Is a very caring and kind always Takes the time to lessen to me answer my questions and seems to genuinely care , one of the best providers I have had
---
Jun 27, 2023
Dr. Donaldson cares for her patients. She's always prepared.
---
Jun 26, 2023
Dr Donaldson is a good listener. And thoroughly understood my concerns. I felt like we worked as a team on adjusting my Diabetic medication.
---
Jun 21, 2023
Very good excellent
---
Jun 16, 2023
When trying to make an appointment because not feeling well. They give you the appointment for next week or longer because they have no openings
---
Jun 9, 2023
Nurse got me in right away due to an cancelation. She was very helpful.
---
Jun 8, 2023
Congeniality of all health workers involved was appreciated.
---
Jun 8, 2023
My visit was excellent with Dr. Donaldson. She listens more than any other doctor that I have had in the past & doesn't ask concerning questions. Male doctors are too scared to even know what a Lipoma is or to admit that I have them. Jenna is wonderful! Thank you so much!
---
Jun 7, 2023
My last visit about my bone density test the lady was very rude, next time I will just walk away and leave.
---
Jun 2, 2023
All good. No bad.
---
Jun 2, 2023
Provider acted very professional and courteous good listener.
---
May 31, 2023
Dr. Donaldson is nice to the clinic. Have only seen her one time. She was very helpful and kind.
---
May 25, 2023
I felt Dr Donaldson was kind listening well and cared about my well being. She was read up in my recent hospital stay and concerned for my care.
---
May 23, 2023
Always listens...
---
May 22, 2023
I have the best Dr.
---
May 19, 2023
Dr Donaldson knows my case well and is helpful to care for my many diagnosis. I appreciate appreciate the clinics care and contribution to my care plan.
---
May 19, 2023
Always listens and answers with great care
---
May 16, 2023
Provider ordered a prescription that I have a known allergy to. 2 days later, no one has commented on or provided a solution for this issue. Nor has anyone returned my call. The visit itself felt caring and concerned. But the follow-up, not acceptable.
---
May 16, 2023
I don't know appreciate being questioned about covid I have all the symptoms but it is not covid lots of other things can cause the same symptoms and I got hassled badly about it treating people like that is not working for me anymore she was yelling at me that I need testing for covid so I'm going to lie about my symptoms I have sjogrens and it gives a lot of these symptoms it really needs to stop I was ready to walk out because of it
---
May 16, 2023
My wife and I are concerned about consistency with our primary doctor. Our previous primary doctor left five months ago and we are just beginning a new relationship with Jenna Donaldson. Both of us have asked for appointments and have to wait two months. There were four doctors at this clinic; now there are two and they are probably overwhelmed. We have seriously thought about changing our doctor, not because we don't like Donaldson, but that we don't like the condition of the clinic. One wants consistency with your primary doctor, someone who knows your first name and your entire health history. Please fill this Legacy clinic with people and doctors who will stay and upon whom we can depend.
---
May 16, 2023
The doctor is very good and I appreciate her professional approach and warm approach to my health. I am impressed with her and feel fortunate to have her for my health care doctor.
---
May 12, 2023
Dr. Jenna Donaldson spent a significant amount of time with me & my husband going over my current diagnosis and treatment plan fo cancer as well as other ongoing issues. She was compassionate and understanding concerning all of the above concerns as well as our concerns about our insurance coverage following my husband being laid off from his job. I look forward to continuing my care with Dr. Donaldson and the others in this Legacy clinic.
---
May 4, 2023
Yes we did discuss prescriptions.
---
May 1, 2023
Dr. Donaldson is an excellent doctor who listens and is very bright with knowing my medical history.
---
Apr 17, 2023
Dr. Donaldson was excellent - very professional and answered all our concerns. I was there as a follow up to an ER event. We have nothing but the utmost respect for the Legacy Team. And, yes, other family members also utilize this clinic.
---
Apr 3, 2023
Dr. Donaldson was very polite and caring to me at my visit this time ware in the past sh didn't seem to really listen to my health concerns but she seemed very concerned this time I wold give her a very good grade this time.
---
Mar 21, 2023
I had been with Legacy for many years with a different doctor but changed to Kaiser Perm., then left there and was with Salem Health for a year. Decided to come back to Legacy this year and just had my first appt and loved my new doctor!! She is wonderful!
---
Mar 17, 2023
All very nice
---
Mar 9, 2023
Dr Donaldson is a wonderful provider I love how well she listens and is so knowledgeable about all my issues. She is one of the best doctors I have seen I'm grateful to have her as my primary care provider.
---
Mar 2, 2023
All was good.
---
Mar 2, 2023
No waiting. Was taken care of in a very professional way.
---
Mar 1, 2023
Everyone was kind and helpful and took time to listen
---
Feb 22, 2023
Actually, a friend of mine referred me to Dr. Donaldson and I am very grateful to have Dr. Donaldson as my doctor
---
Feb 21, 2023
It was a good experience
---
Feb 21, 2023
Exceptional service considering the staff shortages presently being an issue in this field.
---
Feb 21, 2023
Very cordial and easy to understand
---
Feb 15, 2023
Dr. Donaldson checked the area that I had very bad pain & difficulty walking, ordered ex-rays, and referred me to physical therapy. However, I didn't get a call with the results of the ex-rays, didn't prescribe any medication, tell me how to treat it or alleviate the pain. I couldn't get a therapy appointment for more than 2 weeks for just an evaluation. I know that the clinic is very short on staff & takes MONTHS to get an appointment.
---
Feb 14, 2023
Felt quite comfortable w/Dr. Donaldson. She covered all points & I was quite satisfied when leaving the office.
---
Feb 9, 2023
Had very good care y all
---
Feb 8, 2023
The doctor is very knowledgeable and kind. My only issue is the clinic is down 2 doctors so it's hard to get in.
---
Feb 1, 2023
Good experience, I didn't feel like the dr. rushed me through.
---
Feb 1, 2023
Just didn't take enough time
---
Jan 30, 2023
We had good conversation about what is happening to my condition that I'm feeling ill.
---
Jan 30, 2023
First time visit and she was outstanding! She listened, talked about a solution and was ver pleasant.
---
Jan 19, 2023
It felt a bit dismissive.
---
Jan 18, 2023
Dr. Donaldson is always so polite and kind, I appreciate how fast she is able to see me and how helpful she is.
---
Jan 16, 2023
Started addressing my health issues in a speedy response getting me the tests needed. Then getting the specialists to further investigate.
---
Jan 13, 2023
Had an emergency hospital visit and this was a follow up for items to talk to my kidney specialist and my thyroid cancer specialist. Very helpful information given and follow through advice to talk to my current specialist doctors.
---
Jan 13, 2023
Dr. Donaldson has been the best provider I've had so far. She takes time to answer all my questions and doesn't make me feel rushed. The staff is also very friendly and helpful and overall I've felt very comfortable during my visits.
---
Jan 11, 2023
I was very pleased with my entire experience.
---
Jan 6, 2023
I feel confident in the care I received from this provider.
---
Jan 5, 2023
I appreciate Dr. Donaldson very much as she is very easy to talk to & discuss questions if I have any.
---
Jan 5, 2023
All goodAnd I Thank her
---
Jan 4, 2023
Dr. Jenna M Donaldson is very good at her job. We enjoyed seeing Her,
---
Dec 29, 2022
I asked for additional time of for work and she refused saying that I would be better and did not understand my role at work in the hospital.
---
Dec 27, 2022
Didn't order all the labs I need for my health condition. Also sent in a wrong prescription and when I sent them a message on MyChart they still aren't listening or believing my concern.
---
Dec 21, 2022
Dr. Donaldson is by far one of my favorite doctors I've ever seen in my life. she listens without judgement and helps when and where she can. She is a doctor that leads by example. There needs to be more doctors in the field who are like her. I know I'm cared for at all times by her. I've recommended her to my mom, my aunt, my cousin and more. Everyone has had great experiences with her. I cannot say more good things about Dr. Donaldson. Give her a raise, give her all the praise. She is what the medical field needs in all medical places. Rachel is great too she has great bedside care. The lady who assisted me this visit was also great and super sweet. They make me feel safe and heard. They are truly appreciated by me and my family and friends who see them as well.
---
Dec 16, 2022
I really like Dr. Donaldson & feel we have a good communication & workable relationship. I have confidence in her ability.