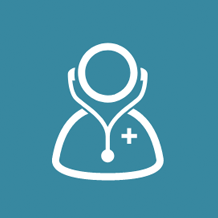 Call to Schedule
Jennifer Slack, MD
My Specialties:
Internal Medicine, Board-certified
Languages:
English, Interpreters available for other languages
Affiliations:
Legacy Health Partners
Where I see patients
Where I see patients
503-525-7575
Monday-Friday, 8 a.m.-5 p.m.
Year I Started Practice: 2007
Hospitals Served: Legacy Emanuel Medical Center
Patient Rating
Legacy wants every patient to have great care, every time. To help measure and improve patient satisfaction, we send surveys to randomly selected patients after their appointments. We use this feedback from the surveys to improve and enhance the care we offer. Learn more about our surveys & ratings
Average Rating: 5.0 out of 5.0
---
Aug 22, 2023
Dr Slack took my concern seriously and was not dismissive
---
Aug 15, 2023
I am delighted to have finally met Dr Slack. She blew away my expectations and I'm looking forward to partnering with her in the future.
---
Aug 4, 2023
All staff were so friendly and welcoming. Josh at the front desk makes you feel so comfortable and addresses everything needed. Cathryn is very friendly, warm, and made the vitals a breeze. Dr. Slack is always a bright light in the clinic. Address all of my concerns and goes above and beyond to check out all possibilities when it comes to my health. Love Legacy Broadway
---
Jul 28, 2023
Dr Slack listens carefully when I explain symptoms or concerns. She takes time to explain her approach and I'm very confident in her knowledge and skill.
---
Jul 27, 2023
To a person, including physicians, assistants and all other office staff, this is the most caring and attentive practice I have ever been to. They are all very professional, and clearly work together harmoniously as an excellent team. This clinic is a model for how healthcare practices should be run.
---
Jul 13, 2023
All was as expected very good care by this provider.
---
Jul 12, 2023
Was more impressed with nurse practioner and nurse that took my blood pressure than the doctor.
---
Jul 12, 2023
Dr. Slack is the kind of Doctor Who listens carefully and answers questions based on what you are thinking and feeling and needing to know the answers to. She is excellent.
---
Jun 30, 2023
Love this office and my doctor. I feel very valued and respected here
---
Jun 30, 2023
Doc was great for a first appt for a primary care provider
---
Jun 27, 2023
My provider. Dr. Slack, is thoughtful, knowledgeable, a great listener, and does an excellent job of establishing rapport
---
Jun 23, 2023
Dr Slack is great. She really listens and helps with understanding the big picture. She offers functional treatments and explains information clearly. The MA was great. She was able to get blood from me even though I was dehydrated and difficult to stick. I always leave my visits with Dr Slack feeling like we did something productive, which is not usually the case with my specialists. Health care "business" is pretty disgusting to me, but Dr Slack is able to provide good care even within a broken system, which I really appreciate.
---
Jun 20, 2023
This was my first visit with Dr. Slack and l was very Impressed with her. My previous doctor l had for many years and she was an excellent doctor as well. Dr. Slack was very knowledge of my medical file, so l knew she took the time to review it before visiting me and that meant a lot. She listened to my concerns, was very positive about my visit & gave me the tools to live my best life. I would highly recommend her to m y family & friends.
---
Jun 16, 2023
I made an online appointment and one of the receptionists saw the problem and called me to know if I wanted an earlier appointment that had come up due to a cancellation. I was delighted to get in faster.
---
Jun 14, 2023
I love Dr. Slack and her team
---
Jun 7, 2023
I always enjoy my visits with Dr Slack. She touches on all of my concerns/questions and asks about things that I hadn't thought of to discuss. Allison was great to work with as well!
---
May 31, 2023
I have never seen Dr. Slack before and I was coming in for a very personal issue. Her demeanor immediately put me at ease. She was friendly, thorough, and had a great sense of humor. I really enjoyed my visit with her - she's amazing!
---
May 31, 2023
The visits so far on the clinic have been very good. The staff have been helpful and professional.
---
May 19, 2023
This is neither good nor bad, but worth sharing. I had a lot of blood work during my last visit and all the results showed up in MyHealth quickly over the following hours and days. One item, having to do with my glucose levels ,was flagged. I saw that it was markedly different from years past. There were a few other items that were inconsistent with past results...enough to be a red flag for me. Dr Slack sent a message stating all my results were great. I was disappointed that she did not comment on the significant changes. I have made a follow up appointment to discuss my lab results.
---
May 19, 2023
Only good. So happy to have her as my Dr. Much better experience then my last Dr
---
May 18, 2023
Dr Slack is awesome. Always attentive and a cheerleader for my health. The MA Catherine was very good and made me feel comfortable.
---
Apr 28, 2023
Doctor slack and her team are the best ,very professional. Kind and tell you like it is.
---
Apr 27, 2023
Dr. Slack is easy going and highly intelligent, her advice has always been excellent. She has a sense of humor and I feel very comfortable with her. I feel safe in her care.
---
Apr 26, 2023
Didn't like getting poked 3 times to draw blood
---
Apr 26, 2023
I am grateful for the staff, care and concern. Dr Slack listened to my work concerns and offered support/guidance to improve my ability to thrive as a nurse and human in this challenging time we are in.
---
Apr 20, 2023
Dr. Slack listens attentively and with compassion, and makes a plan to help. She Is thoughtful and communicates clearly. I feel heard by her and confident in her suggestions and advice.
---
Apr 18, 2023
Jennifer Slack is accessible to all questions and concerns and does not appear to be rushed when she us seeing you which is deeply appreciated .
---
Apr 12, 2023
This was by far the best visit I have ever had with this provider. Friendly, attentive, educational, concern, and thoroughness. But most of all... She didn't act rushed and spent quality, productive time with me. Treated me like my health mattered. Major improvement.
---
Apr 5, 2023
They were all very friendly to me.
---
Apr 4, 2023
Always a pleasure to see Dr. Slack. She is helpful with ideas to improve issues I may have and listens.
---
Mar 30, 2023
I've been seeing Dr. Slack for about 15 years and would highly recommend to anyone.
---
Mar 28, 2023
The biggest issue would be with the front office. The last few times I have been their they seem as though they are bothered by the patients. Even to the point that some seem emotionally unstable. There doesn't seem to be any kind of ethics when it comes to other patients private information. Maybe a glass wall that muffled what they were saying would be something that is looked into. Also for a front office I would expect a more professional dress code. The front office sets the tone for the entire establishment and some of them have turned me off enough to even think about finding a different Dr. That's a tough pill to swallow since I have always trusted Dr Slack to give me the best care she knows how to. Dr. Slack is a really good Dr. And I am happy I am one of her patients.
---
Mar 28, 2023
Dr. Slack does an amazing job of listening and being attentive and having the knowledge to suggest treatments and excellent information to help me maintain and increase my health as I age and my body presents new challenges. She is a fabulous doctor and her staff is wonderful.
---
Mar 23, 2023
Dr Slack listened attentively and answered all my questions without rushing.
---
Mar 22, 2023
Dr Slack is very nice and a good Doctor
---
Mar 21, 2023
I love this clinic and I love Dr. Slack. Everyone is nice, attentive and knowledgeable. I have recommended Dr. Slack many times.
---
Mar 17, 2023
Dr. Slack is very compassionate, a great listener and I'm so happy to have her as my primary care doctor!
---
Mar 10, 2023
Dr. Slack has been my doctor for over 15 yrs. Her and her nurse are wonderful!
---
Mar 8, 2023
I love Dr. Slack. She does everything that I ask her to do. She listens carefully and has good suggestions. She is an overall good provider.
---
Mar 2, 2023
Dr. Slack takes time to go over options and make recommendations while respecting my own preferences and concerns. She is always professional, but also seems to genuinely care about my wellbeing.
---
Mar 1, 2023
I have gone to Dr. Slack for years and continue to like the care and level of knowledge she gives. However to do not like being charged for additional same day office visits. It inhibits me from sharing.
---
Feb 21, 2023
Dr Slack is an excellent medical provider. She is very knowledgeable and explains info well. She has a warm & caring bedside manner. She always takes those extra steps to make sure all my concerns/medical issues are addressed. I thoroughly trust & value her medical expertise.
---
Feb 16, 2023
Dr. Slack is wonderful and I've seen her for over 15 years. She is warm, smart, fully engaged and really thorough in all she does. On top of all this, she and I share a similar sense of humor, and I always enjoy my visits. She's the bomb.
---
Feb 10, 2023
Dr Slack is awesome and I've been a patient for many years.
---
Feb 7, 2023
Great doctor.
---
Jan 19, 2023
From front office check in the whole appt yearly physical was exceptional. Blood draws and shots were professional and appreciated. Great "10" experience all around. Thank you so much
---
Jan 18, 2023
Prompt, caring, good follow through
---
Jan 17, 2023
Dr. Slack is my Rock of Gibraltar !
---
Jan 12, 2023
Dr. Slack is a wonderful doctor. She is easy to talk to; excellent advice and recommendations; always respectful; excellent listener. The best!!! The office staff and medical assistant are also top notch. Thank you!
---
Jan 5, 2023
My primary care Doctor is very attentive and caring.
---
Dec 30, 2022
Her MA, Allison, is also awesome: professional, kind, efficient.
---
Dec 20, 2022
I always get great care when I am seen here in the clinic by all staff members. I feel well cared for.
---
Dec 16, 2022
I had communicated concerns to the MA and filled out assessments on a clip board. None of them were addressed. I didn't feel brave to bring them up due to a note on the clip board that at my annual checkup I could not ask about new concerns. I wanted some recognition that I had made progress like lower weight, more exercise, lower cholesterol. Got good support for ongoing concerns.
---
Dec 8, 2022
She was very attentive they took blood work they did a diabetes foot test we discussed possible fatigue reasons felt very comfortable
---
Dec 1, 2022
DR. Slack is amazing and always listens!
---
Dec 1, 2022
Dr. Slack spent adequate time diagnosing my condition and was very thorough.
---
Nov 30, 2022
It felt like a rushed time with my provider - while "we got a visit accomplished" and my medical concerns addressed, it felt like she could have dedicated a few minutes to asking about my recent surgery. The visit lasted less than 15 minutes.
---
Nov 29, 2022
Dr. Slack is great. Very friendly, competent, and thorough.
---
Nov 23, 2022
All good. Dr. Slack is perfect as my pcp. Thank you so much from a grateful patient.
---
Nov 22, 2022
I am a nonbinary Queer. The office staff updated my name in their records immediately & the office was very LGBTQAI2S welcoming. Dr Slack apologized when she got my pronouns wrong. That atmosphere/environment makes a huge difference.
---
Nov 17, 2022
Really nice staff from on the phone to in person. As a health care worker myself I can see the staff take pride in helping patients.
---
Nov 8, 2022
Dr Slack is an amazing provider, knowledgeable, caring and always willing to listen and problem solve with me as a team member!
---
Nov 4, 2022
Dr. Slack is wonderful and I hope she is recognized by her institution for being the caring, thoughtful provider she is! Legacy needs more PCPs just like her- please work to keep Dr. Slack and the staff protected from the burnout factors that abound right now to maintain such excellent care.
---
Nov 2, 2022
Respectful and made an effort to be trauma informed.
---
Nov 2, 2022
The provider is a good listener.
---
Oct 26, 2022
Felt welcomed and connected to
---
Oct 25, 2022
Dr. Slack is an excellent doctor.
---
Oct 6, 2022
I trust my Doctor.
---
Oct 6, 2022
I received excellent service. All my questions were answered clearly and I was able to get the x-rays I needed immediately. It was very good!!
---
Sep 28, 2022
Dr Jennifer Slack is the best primary care provider of who I have ever been a Patient. She is extremely knowledgeable about medicine, a great listener, an advocate, innovative, and creative. She is wise. I have referred Dr. Slack to friends and family
---
Sep 27, 2022
The Medical Assistants are top notch and reception is perfect. Dr Slack was able to see me same day and I was so, so, so, so grateful. So grateful!!!!