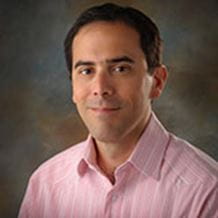 Call to Schedule
Jose Gutierrez, MD
My Specialties:
Internal Medicine
Affiliations:
Silverton Medical Center
Where I see patients
Where I see patients
503-779-2272
Monday-Friday, 8 a.m.-5 p.m.
Education:
Medical School: Universidad Iberoamericana (UNIBE), Santo Domingo, Dominican Republic
Residency: Lincoln Hospital, Bronx, New York
Hospitals Served: Legacy Silverton Medical Center
Patient Rating
Legacy wants every patient to have great care, every time. To help measure and improve patient satisfaction, we send surveys to randomly selected patients after their appointments. We use this feedback from the surveys to improve and enhance the care we offer. Learn more about our surveys & ratings
Average Rating: 4.9 out of 5.0
---
Apr 21, 2023
It would be great to retain MDs, I would like my MD to be able to spend the time needed for my care. Not rush in and rush back out. I going to hope I can get a new MD that's half of what my MD is. You guys have to want to pay them to stay.
---
Apr 21, 2023
I've enjoyed having Dr G as a provider and will miss him. He had always been attentive, knowledgeable, and respectful. I have some anxiety about finding another comparable provider.
---
Apr 19, 2023
This doctor is one of the best.
---
Apr 19, 2023
I really appreciate my doctor and I am grateful for all the advice and good care he's given to me over the last 5 or so years that he's treated me. I am a healthier person today because of his care.
---
Apr 12, 2023
Dr. Gutierrez has always been attentive, friendly, and careful in his diagnosis and treatment. He's a good physician.
---
Apr 6, 2023
My experience with this provider has always been good! He listens to what my medical needs are and when I'm hurting medically, physically, and emotionally! He's great! Knows who to refer me too!
---
Mar 31, 2023
Always good.
---
Mar 30, 2023
The doctor and support staff were excellent. We will miss our doctor when he moves.
---
Mar 30, 2023
Actual time with the doctor often feels rushed
---
Mar 28, 2023
Dr Jose is the BEST primary doctor I have ever had. However, when I saw his PA, in a much needed prior visit she did not give me the care I needed at the time and when I mentioned this to Dr Jose is this last visit he did not understand why she did not do what was needed.
---
Mar 22, 2023
Dr. Gutierrez Holguin is an excellent doctor. He has a great deal of integrity and care for his patients. He is an asset to your clinic.
---
Mar 21, 2023
Always helpful and professional.
---
Mar 16, 2023
I always have pretty much good experiences.
---
Mar 16, 2023
It's was a great visit as always ! Very kind composure and felt comfortable to talk about health issues. Very respectful
---
Mar 10, 2023
I am very happy with my provider
---
Mar 9, 2023
Dr Gutierrez shows he cares for how you feel and is very attentive to my wishes
---
Mar 8, 2023
I like and respect my doctor, that's why when my insurance changed I made sure he took my insurance. When I first started seeing him I told him my personality and everything about me and what and how I need from my doctor. He listened, respected and has been what I need ever since. I need to be told things directly, no doctor lingo, or sugar coating things. I told him I really need him to listen to me and not assume he knows how I'm feeling, cuz I know my body better then he does but he knows doctor stuff, I tell him exactly how I'm feeling where etc if I've experienced it before etc. And he has always done exactly that and with respect. As long as he is a doctor, I will always be his patient!!!!!!!
---
Mar 8, 2023
This visit was an ER follow-up to check for injury following an MVA (motor vehicle accident). The reason for my ER visit was intense left shoulder pain, so that was the focus of the examination this visit. Dr. Gutierrez included checking the state and functionality of all of the bones and tissues surrounding my left shoulder, but I also mentioned a particular pain I was having in my back, which he did not appear concerned about and did not seem to check.
---
Mar 8, 2023
Dr Gutierrez is amazing. Sad that he's leaving and that Legacy has no PCPs accepting new patients in my area.
---
Mar 2, 2023
I had to wait longer than expected. Since this rarely happens, I was not upset about waiting. The Dr. Always takes the time needed to answer any questions I have. I have never felt like he is trying to rush through the appointment.
---
Feb 28, 2023
This visit seemed unusually rushed. Tests and X-rays were ordered for arthritis, but nothing was recommended for the painful nodules on my hands. My nostril was very sore - Dr. G. didn't look into it - prescribed antibiotics.
---
Feb 23, 2023
Dr Gutierrez is always respectful and listens carefully to provide me with the best direction to assist with improving my health in addition to his medical care. I feel we are working as a team to solve my difficult, & perplexing problems.
---
Feb 22, 2023
Dr Gutierrez is top notch!!! And the front desk also top notch
---
Feb 15, 2023
Dr. Gutierrez is an excellent physician. He takes his time he listens to you and is truly concerned about your health. I have referred several friends to him due to his excellent care.
---
Feb 15, 2023
It was a positive experience. Felt cared about.
---
Feb 14, 2023
I have always gotten excellent care from this facility and Doctor.
---
Feb 14, 2023
Good customer service!
---
Feb 14, 2023
Tell Dr G to always remember to read the intake forms - he forgets and sometimes there is something I forgot to tell him that I wrote down.
---
Feb 9, 2023
Dr. Jose Gutierrez-Holguin is the best doctor I have ever had. And yes, I mean that. I feel like he is a friend.
---
Feb 1, 2023
Dr G has been nothing less than an absolutely amazing doctor and person. He always has a positive attitude. He is knowledgeable, patient, understanding, reasonable, genuine, caring and respectful. He explains medical treatment and conditions in a human based manner. I appreciate him and his team.
---
Jan 24, 2023
The visit was very good. Both the Doctor and nurse were very helpful.
---
Jan 20, 2023
I so appreciate my Dr and the team here in Keizer. I feel more than ever engaged in my health and they are my advocate.
---
Jan 20, 2023
Dr G listens and takes what I have to say into consideration
---
Jan 18, 2023
Dr. Gutierrez is the best! Asks about my wife when ever I see him ... That means more than I can say. Such a gentle, caring practitioner. Too bad ALL doctors aren't like him.
---
Jan 4, 2023
Dr. Gutierrez always takes time to talk with me and explain what he is doing and why.
---
Dec 19, 2022
I have always had good experiences at Legacy. As a matter of fact, I have never been treated as good anywhere else. Love this office and everyone there!
---
Dec 14, 2022
Dr. G is always kind and personable when I vis him.
---
Nov 30, 2022
DIDN'T FINISH UP!
---
Nov 29, 2022
This is not their fault but the office seems very overbooked at times.
---
Nov 22, 2022
There are only 2 physicians at this office and they and their clinicians cover for each other. Physician absences cause lack of follow up, continuity and communication with patients. I have received inaccurate referral information and in some cases irresponsible directions due to lack of staff or resources. Referral letter was ignored during physician absence and I was told to speak to 3 different contacts and also told no one could help me but my primary care provider. The referring surgeon also has unsuccessful information when they contacted the office.
---
Nov 21, 2022
I've always had a good experience with the doc.
---
Nov 15, 2022
I have had multiple health issues for decades, and though I sense that Dr. Gutierrez would like to address and treat them all, it seems there is never enough time. I would like Dr. Gutierrez to have holistic training and treatment options freely available to him to use as an alternative to standard western medical practices and treatments.
---
Nov 15, 2022
I did the pre-appointment questionaire online, Jose did not have access to that information when I was in the office.
---
Nov 4, 2022
He's overworked and needs additional physicians at the clinic.
---
Nov 3, 2022
On overall visits have been pleasant, informative.
---
Nov 3, 2022
This provider (or Gutierrez) is very concerned. I know I'm in good hands with him. I feel he is personally concerned about me. I trust him.
---
Oct 21, 2022
Dr. Gutierrez is always kind, personable and willing to listen to my concerns. He is knowledgeable and caring about my healthcare. I trust him with my healthcare and am always pleased with my appointments with him.
---
Oct 20, 2022
I told my daughter how much I like my Doc and staff and she goes there now!
---
Oct 6, 2022
Dr. GUTIERREZ is the best. He is never in a hurry and listens incredibly well understands everything I say and asks very good questions
---
Oct 5, 2022
They listen to what I talk about and questions I have.
---
Sep 29, 2022
He is smart provider who listens well to what the patient can understand and buy into his opinion about items in one's plan of care
---
Sep 23, 2022
Very helpful.
---
Sep 13, 2022
Every thing went very well. Dr. Gutierrez is an outstanding doctor.
---
Sep 9, 2022
Dr. Jose gives good referrals and gives me good service. Dr. Jose Is good to me.
---
Sep 8, 2022
I have only one complaint. They don't follow up on tests results
---
Sep 2, 2022
First experience with this physician. Dr. G was professional, courteous, respectful, kind and listened carefully. He expressed true concern and explained the best course of action for my condition. I would be very comfortable seeing him again if my PCP was not available, and have recommended Dr. G to another family member.
---
Sep 1, 2022
Dr. Gutierrez has always shown to be extremely knowledgeable on any health related issue I have had. And he researches for more information through additional tests if appropriate and other research data. Most thorough Doctor I have had.
---
Sep 1, 2022
Was able to get quick responses to emergent events and medication question,rest results using MYHEALTH. Dr. & office answered questions & gave directions w/o needing to wait for an office visit. Very helpful & more efficient for all.Excellent, knowledgeable & caring Dr.
---
Aug 26, 2022
My PCP is an excellent physician, very knowledgeable, listens to my questions/suggestions....He is an honorable person .... I feel he genuinely cares about his patients and the care he provides!!!
---
Aug 26, 2022
Best Dr. I have ever had. This is a good man that happens to be a Dr.
---
Aug 23, 2022
Comprehensive care. Appreciate the focus on key health indicators for long-term life wellness. Dr. Gutierrez attends to holistic outcomes, carefully considering my health goals and seeking my input. Collaborative and thoughtful.
---
Aug 17, 2022
I like Dr. Jose.just sometimes he doesn't help me qwite as much as I need.to figure out what or where the pain is coming from and how to stop it.so I can feel better.
---
Aug 4, 2022
I am [name removed] brother. I sit with [name removed] when visiting the doctor. I was so impressed with Dr. Gutierrez that I became a patient of his. I have recommended him to others.
---
Aug 2, 2022
Great experience, love the medical my health app. portal.
---
Aug 1, 2022
The doctor was great.
---
Jul 15, 2022
Doctor Gutierrez is overloaded with patients and needs additional providers to assist him. Getting an appointment can be quite the wait.
---
Jul 14, 2022
Wonderful doctor ! Very good listener and explains in detail.
---
Jul 13, 2022
My doctor very good person I love him he very good to me
---
Jul 8, 2022
A little mix up in sending prescription to store, it was sent to mail order instead of local store. I should have asked for a written prescription.
---
Jul 7, 2022
He is always explaining things to me in my terms. He asks questions that are helpful for him to understsnd me.
---
Jul 1, 2022
Excellent provider. My husband was a doctor (MD). I spent 40 years working with doctors. I know a excellent doctor when I see him. Dr. Gutierrez Holguin is a very intuitive & caring.
---
Jul 1, 2022
My experiences are very good, The attention was on time.
---
Jun 22, 2022
Very nice and friendly always.
---
Jun 17, 2022
First time seeing this Dr. Answered all my questions, very friendly. Felt like he was going out of his way to figure out my issues.
---
Jun 9, 2022
Dr. Gutierrez is always very kind and considerate. He knows my problems and addresses them with Intelligent answers and comments. He has a wide knowledge of understanding all of my health conditions. And I trust him and would recommend him to anyone.
---
Jun 8, 2022
Dr Guiterrez is very thorough and a very good listener. Best I had at legacy medical or anywhere else.