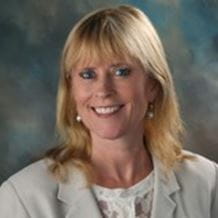 Call to Schedule
Lori Rumbaugh, MD
My Specialties:
Internal Medicine
Affiliations:
Silverton Medical Center
Where I see patients
Where I see patients
503-779-2272
Monday-Friday, 8 a.m.-5 p.m.
Education:
Internship: St. Vincent Hospital Medical Center, Portland, Oregon
Medical School: St. Louis University Medical School, St. Louis, Missouri
Residency: St. Vincent Hospital Medical Center, Portland, Oregon
Undergraduate: University of Washington, Seattle, Washington
Hospitals Served: Legacy Silverton Medical Center
Patient Rating
Legacy wants every patient to have great care, every time. To help measure and improve patient satisfaction, we send surveys to randomly selected patients after their appointments. We use this feedback from the surveys to improve and enhance the care we offer. Learn more about our surveys & ratings
Average Rating: 4.9 out of 5.0
---
May 11, 2023
I have been with Dr. Rumbaugh for years. She always makes me feel like I am her most important patient, no matter how busy she may be. She is an asset to Legacy!
---
Apr 27, 2023
Lori is very attentive and compassionate Doctor, she has known me for years. I now live in [location removed] and still drive here.
---
Apr 25, 2023
I think Dr Rumbaugh is terrific. Her assistant may have been experiencing a bad day as her behavior was less than friendly. The reception team has always been great. The biggest concern is even getting an appointment for something urgent. I had to wait 6 weeks for this appointment. Fortunately it could wait.
---
Apr 24, 2023
Dr Rumbaugh is so kind, listened and very knowledgeable!
---
Apr 24, 2023
Dr R is quite skilled, perceptive and very attentive.
---
Apr 21, 2023
Excellent employees at this clinic. I could not ask for a better PCP!
---
Apr 20, 2023
Extremely helpful
---
Apr 17, 2023
Dr. Rumbaugh is a professional and caring pcp. She Is the pcp for my entire family. Dr. Rumbaugh listens, is respectful, and takes the time to work through situations and provides the best referrals and/or solutions. We hold her with the highest regard!
---
Apr 17, 2023
Came in for an infection and ended up with a prescriptipn for cpmpression socks?
---
Apr 14, 2023
Lori is a very professional doctor, and I hold her to my highest respect, and care's extremely for her patients I would highly recommend her to anyone I know.
---
Apr 14, 2023
Not enough time provided. You are pushing Dr.s and staff too hard. I am a watcher not a social type and I noticed they were a littled harried but still attentive. I love Dr. Lori
---
Apr 13, 2023
I absolutely LOVE Dr Rumbaugh...she is so kind and empathetic. I always look forward to seeing her and catching up. Not only is she interested in my medical health, she is interested in my life! I feel as if she really cares about me and what is important to me. She is wonderful!!
---
Apr 13, 2023
I have been a patient of Lori Rumbaugh for 20 plus years, my needs are always taken care of. Communication with provider and staff is always easy, I use my chart with questions for non urgent things and call for more urgent problems.
---
Apr 10, 2023
I was very thankful for the time spent with the provider concerning some important concerns regarding my health. The blood draw person was quick and efficient as was the xray technician.
---
Mar 31, 2023
Have had very excellent care. Sorry this is late in return. It got misplaced.
---
Mar 31, 2023
I always fill out the computer questionnaire previous to my appointments when I get to the clinic - the office staff asks me some of same questions - WHY.
---
Mar 30, 2023
Had problems with Lab. My appointment was for 9 am. I waited for 30 minutes. Then l gave up and left. Later on the phone a claim was made that my appointment was for 9:30.l marked correctly my appointment time down as l always do. I will try Safeway Labs next time.
---
Mar 28, 2023
Appreciate not feeling rushed with my time with Dr. Had good suggestions for my health concerns
---
Mar 28, 2023
All I dealt with were polite and informed. I'm a long time fan of Dr. Rumbaugh.
---
Mar 9, 2023
Only bad experience is my PAP biopsy was sent to lab w/o my name written on it, so I need to come back in for another PAP & it's another 5 week wait for new appt. Nurse was very apologetic but still not fun to redo a PAP.
---
Mar 9, 2023
Dr. Rumbaugh is always friendly & helpful with whatever problem I have.
---
Feb 21, 2023
Dr. Rumbaugh is an excellent doctor who listens to me, respects what I say and answers my questions to the best of her ability!!
---
Feb 16, 2023
I could not get an appointment in a reasonable amount of time. Was informed by the doctor to come back for follow up in 30 day, but was told by receptionist and nurse, that I could not see the doctor for 2 and 1/2 months. This is unacceptable and myself and family are now going to look for a new provider outside of Legacy Health. You have a management problem in that office that you need to fix.
---
Feb 9, 2023
Dr Rumbaugh is always sympathetic and listens to me.
---
Feb 7, 2023
I was very well treated by everyone
---
Feb 7, 2023
Always as good as a medical visit can be.
---
Feb 3, 2023
The gentleman at the reception desk is very friendly and helpful. I saw Dr Rumbaugh within 5 minutes of checking in. Dr Rumbaugh was very thorough a listened to me carefully as I described my medical problem. Very happy with this Clinic and Dr Rumbaugh.
---
Feb 2, 2023
I like my dr. She makes sense & explains.
---
Jan 31, 2023
Dr. Rumbaugh is an excellent PCP. I completely trust her. She treats me with respect and takes home to explain my health. Dr. Rumbaugh is pro-active and listens to me.
---
Jan 31, 2023
She gave me a handout for a Synvisc- shot to help my right knee that's giving me problems.
---
Jan 31, 2023
This provider is a good listener and takes the time needed to listen to me.
---
Jan 31, 2023
Very knowledgeable & respectful.
---
Jan 30, 2023
Took too long to get in there. Over a year.
---
Jan 30, 2023
No bad experience with me But the clinic needs more female doctors for people can get in my granddaughter needs to get a new doctor and she needs to see a younger doctor a female thank you
---
Jan 24, 2023
She's always kind and compassionate and willing to listen and make my life better
---
Jan 24, 2023
Great MD and I appreciate her depth of knowledge, scope and positive approach. I'm old and wise enough to know an excellent physician and Dr Rumbaugh is, just that. A very grateful patient with a complex medical history.
---
Jan 19, 2023
It was an excellent experience, from your reception staff and particularly Dr Rumbaugh. I had to change doctors two years ago because of insurance. It was the best thing I did. She always listens to me and is always respectful.
---
Jan 19, 2023
Recommended my daughter to Dr. Rumbaugh. I believe we are receiving excellent care.
---
Jan 13, 2023
Visit was a normal six month follow up scheduled upon completion of prior six month follow up. Scheduling is tight when one wants to get in during most off schedule issues require using urgent care and phoning for a referral if a specialist is needed. Legacy seems to be working their staff too hard to meet expected revenues requiring patients use online tools, emergency rooms, or urgent care to supplement Issues normally handled by a GP In the past. The staff you are retaining are great people and easy too work with but as a senior patient I am left with a lot of the understanding how to manage issues properly to get needed services. This is a side effect of an investor facing spreadsheet driven enterprise and appears standard in the medical industry these days. The INDUSTRY is in essence broken and is not unique to Legacy. That being said as my PCP within the maze that is the current healthcare industry Lori is a stellar person to deal with. I sincerely hope business practices do not drive her away. I was bounced through several PCPs in your system as it lost them due to "differences" or being in a non performing facility.while being locked into an employer provided insurance limiting my available choices. Any boxes I checked that are negative in the survey are because of Legacy operational practices and not her. She is grade A+
---
Jan 13, 2023
Dr Lori Rumbaugh is very nice and concerned about any issues. I really like her.
---
Jan 10, 2023
Dr Rumbaugh is very kind and listens to what I have to say and tries to get answers to my questions if she doesn't have them on hand . Sometimes is difficult to get an appt in a timely manner but that is a sign of the times, sadly.
---
Jan 9, 2023
New patient. Husbands primary physician and we really appreciate her bedside manner, and attentive to our health care. As a couple we do appreciate her wide knowledge of medical advice. She listens to our concerns and acknowledges our concerns. Great referrals as needed. She is much appreciated by both of us and feel privileged to have her as our primary MD.
---
Jan 9, 2023
I always enjoy my medical visit with Dr Rumbaugh. She's always helpful and supportive... Shes the best!
---
Jan 6, 2023
It was very good. Dr. Rumbaugh is the best doctor I have had in years.
---
Jan 3, 2023
I've been going to Dr. Rumbaugh 15+ yrs. She is absolutely the best doc I've ever had.
---
Jan 3, 2023
To many people are new, never know you, professionally. Speaking 15 years I been with my provider I believe, it's nice to know the tech who check you in knows you really well tired of explaining who I am. Visits would be less time if they know you.
---
Dec 27, 2022
This was a new patient visit. The doctor listen and review everything with me. She made me feel comfortable and cared for.
---
Dec 19, 2022
The facility is well maintained and comfortable. All the people I encounter are friendly, knowledgeable, and courteous.
---
Dec 1, 2022
Dr. Rumbaugh is a caring doctor who always makes you feel glad she's is charge of your overall health.
---
Dec 1, 2022
This dr. is soo booked up you cannot get in to see her sometimes its 1 1/2 month out. BUT- she is an excellent dr. and do not want to change. She has been our family dr. for many years.
---
Nov 29, 2022
Both assistant and doctor were very personable and helpful. Doctor is very caring and knowledgeable to my needs.
---
Nov 28, 2022
I have been going to Dr. Rumbaugh since she started her practice in McMinnville. I liked her enough to follow her when she moved to Woodburn and then Keizer.
---
Nov 17, 2022
Dr Rumbaugh is always very thorough in assessing my complete health and comprehensively conveys that information to me.
---
Nov 15, 2022
Dr. Rumbaugh is a very helpful and caring Doctor, so thankful I have her.
---
Nov 15, 2022
I love Dr Rumbaugh. She is empathetic, kind and thorough.
---
Nov 15, 2022
All ways the highest standard of medical care, performed in a relaxed, professional, well-kept! environment
---
Nov 11, 2022
I can't think of ANYTHING negative to comment on Dr. Rumbaugh's practice. She always knows my background, my needs, and my potential needs. The MA staff are usually good (6 or above), with slightly more turnover, so naturally slightly less effective as Dr. Rumbaugh. Dr. Rumbaugh usually gets me in if I need something other than routine care. She is however, harder to reach on more urgent issues. On one occasion I needed a faster appt, but unfortunately the nurse practitioner that was provided was much less attentive or insightful. (I'd rather wait longer than necessary to be seen, rather than see an available Nurse Practitioner. I would re-direct my needs to an ER or Emergency Care clinic rather than see another of the Clinic's NP in the future).
---
Nov 8, 2022
Excellent physician, I feel like she knows me, she is knowledgeable about my medical area.
---
Oct 31, 2022
My doctor is hard to get in to see but am always on a cancelled list and getting in sooner. She is the only doctor I see right now and hope she doesn't leave ever.
---
Oct 28, 2022
Great doctor
---
Oct 28, 2022
Very helpful and pleasant visit.
---
Oct 25, 2022
Dr. Rumbaugh is exceptional. She is the best physician I have ever had!
---
Oct 20, 2022
As usual, Dr. Rumbaugh was a pleasure to deal with. As usual, Dr. Rumbaugh was great to be with and I left the office feeling good about the visit . Thank you Legacy, for having a Dr., like her on your medical staff.
---
Oct 18, 2022
Very good listener and shows concern for my health. Advises ways to improve my health!
---
Oct 13, 2022
I was treated with the upmost courtesy and caring by all staff.
---
Oct 11, 2022
My husband and I both see Lori Rumbaugh. She is everything we could wish for in a primary care provider. The only complaint is that she is so busy it is very difficult to get an appointment for literally months.
---
Oct 10, 2022
Dr always asked questions on how I'm doing and if I needed anything she could help me with.
---
Oct 10, 2022
Very nice and listens to my concerns
---
Oct 7, 2022
Great doctor and great staff
---
Oct 4, 2022
Pleasant experience.
---
Oct 4, 2022
Dr. Lori is always so kind and knowledgeable.
---
Oct 3, 2022
Dr. Rumbaugh & staff are all very professional & very nice. Seems that there are new employees! Dr. Rumbaugh assistant is definitely one of the best.
---
Oct 3, 2022
I am very thankful for this providers attention to my multiple physical concerns,. She never makes me feel like she is rushed & I am bothering her.
---
Sep 26, 2022
Dr. Rumbaugh & her staff have ALWAYS been very friendly, helpful & professional. There has never been a negative issue in anyOf the visits to Dr. Rumbaugh's office!
---
Sep 16, 2022
I like my provider
---
Sep 15, 2022
Treated with up most respect and concerns of my health problems. I depend on my primary care Doc and Dr. Rumbaugh is great
---
Sep 12, 2022
Dr. Rumbaugh was set up and established as my new provider, I found her very understanding, thoughtful, caring, and very professional. I very much look forward to her assistance with any medical issues that may come up in the future.
---
Sep 6, 2022
She was friendly and on time and spent with me and didn't rush me and went over everything I wanted to talk about. She was easy to talk to. It was the first time I had seen her. Very nice Dr.!!! I think we will make a good connection!!!
---
Sep 2, 2022
She is always kind & considerate to my needs. Listens & explains everything.
---
Aug 30, 2022
I have been seeing Dr Rumbaugh for some time and I trust her .
---
Aug 26, 2022
Dr Rumbaugh is wonderful. Very down to earth, does not hurry you, welcomes any questions, tells you what she's thinking and asks you questions. She's fabulous.
---
Aug 23, 2022
My medications are prescribed by and any questions go directly to my Neurologist not primary care.
---
Aug 23, 2022
Dr. Rumbaugh always spends enough time at each appt. I am very satisfied .
---
Aug 23, 2022
Dr. Rumbaugh and the staff are wonderful and Dr. Rumbaugh is a very caring practitioner who I have been seeing for about 25 years and she has always been wonderful!
---
Aug 23, 2022
Everything was good.
---
Aug 18, 2022
Dr. Rumbaugh has impeccable knowledge and is 2nd to none . A blessing to mankind and medical field!
---
Aug 18, 2022
All around excellent service!
---
Aug 15, 2022
I like my doctor very much and the clinic also and my doc is interested in my health and helps me get the right medicine for my body
---
Aug 11, 2022
Dr. Rumbaugh and I work well together.
---
Aug 9, 2022
My doctor Rumbaugh is one of the best doctors I have ever had. She is a credit to her profession. She makes a visit to the office, very pleasant, and displays a high degree of knowledge. She really cares.
---
Aug 9, 2022
My doctor is good and very good at listening. Was a good visit.
---
Aug 8, 2022
The provider's office was supposed to order a new prescription for me thru PPS, but when it hadn't arrived 10 days later I contacted my providers office and was told they made an error transmitting the order.
---
Aug 5, 2022
Always enjoy our appointments with Dr Rumbaugh
---
Aug 4, 2022
Great the best doctor I've ever seen.
---
Aug 2, 2022
I have total confidence in Dr. Rumbaugh. She always takes the necessary and addresses all concerns I have on my list. Great lady!
---
Aug 2, 2022
Experiences with provider were good.
---
Aug 1, 2022
Dr. Rumbaugh is very professional, personable and helpful. I have been seeing her now for 5 years and plan to continue.
---
Jul 21, 2022
Dr Rumbaugh listened carefully to my questions. She gave me clear, concise answers.
---
Jul 18, 2022
I really like Dr Rumbaugh she listens and shows respect and not judge me on my age. Most doctors dwell on that. Very happy with her.
---
Jul 18, 2022
Very personable doctor. Like her
---
Jul 15, 2022
Dr Rumbaugh is the best. She takes her time and listens to you
---
Jul 15, 2022
My doctor -the B E S T
---
Jul 14, 2022
I know my doctor & provider is the Best!!
---
Jul 11, 2022
Dr. Rumbaugh is knowledgeable and professional, but always friendly and focused on my health care issues and questions. She answers all my questions and invites me to contact her in the future should more questions arise. She explained my lab results and asked questions that help me focus my behavior on improving and maintaining my optimum health status. She takes the time to do a short physical exam and is able to cover an amazing amount of health care in a remarkably short period of time. I am grateful she has accepted me as a patient.
---
Jul 1, 2022
Lori is great - The outside staff not so much.
---
Jul 1, 2022
I think Dr. Rumbaugh is an excellent doctor.
---
Jun 28, 2022
I had a good experience, went in, got examed, talked with the doctor and was done..... Quick and easy!
---
Jun 27, 2022
Front desk is courteous and friendly. Dr. Rumbaugh listens and answers any questions I may have, I feel she hears my concerns, and is kind and thoughtful with answers and /or suggestions. I'm happy to have found a good healthcare provider!
---
Jun 21, 2022
Loved my nurse and doctor !
---
Jun 16, 2022
My husband and I both have Lori Rumbaugh as our primary health provider. We look forward to having the opportunity to share our health concerns with her. We have so many specialists now that we feel we need someone who has a grasp of our whole health picture.
---
Jun 13, 2022
Dr. Rumbaugh is the best for my wife and I. We really like Legacy Health
---
Jun 7, 2022
It was a real good visit happy with my doctor