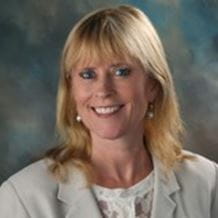 Call to Schedule
Lori Rumbaugh, MD
My Specialties:
Internal Medicine
Affiliations:
Legacy Health Partners
Where I see patients
Where I see patients
503-982-4599
Monday-Friday, 8:30 a.m.-5 p.m.
Education:
Internship: St. Vincent Hospital Medical Center, Portland, Oregon
Medical School: St. Louis University Medical School, St. Louis, Missouri
Residency: St. Vincent Hospital Medical Center, Portland, Oregon
Undergraduate: University of Washington, Seattle, Washington
Hospitals Served: Legacy Silverton Medical Center
Patient Rating
Legacy wants every patient to have great care, every time. To help measure and improve patient satisfaction, we send surveys to randomly selected patients after their appointments. We use this feedback from the surveys to improve and enhance the care we offer. Learn more about our surveys & ratings
Average Rating: 4.9 out of 5.0
---
Nov 20, 2023
I have seen Dr. Rumbaugh for at least 15 years maybe more. She is the best dr I have ever had!!!!
---
Nov 9, 2023
Dr rumbaugh is the best provider I have ever had. I haven't changed doctors even though I love more than 45 minutes away because I feel like she pays attention to my care needs in the way no other doctor has in the past
---
Nov 9, 2023
Last visit with Dr Rumbaugh was very helpful and productive, reminding me of medical care I have received from her since she became my PCP 7 years ago. The previous appointment with her for annual exam was difficult for both of us due to her recent transition to Woodburn clinic and large patient load. It was reassuring to find those problems seem to be resolved - my appointment was on time and Dr Rumbaugh was able to spend appropriate amount of time on my medical issues. Dr Rumbaugh has always been efficient in covering my healthcare needs, attentive to my concerns, quick to research questions if she doesn't know exact answer and provides immediate feedback. She is a caring, exceptionally well-prepared Dr, supporting my health and well-being in all ways.
---
Nov 1, 2023
She's the best..
---
Oct 31, 2023
Everything went fine. A very positive experience!
---
Oct 31, 2023
I respect and appreciate Dr. Rumbagh . She has been my Doctor for a long time and can't imagine a better Doc for me .
---
Oct 26, 2023
I feel that Dr Rumbaugh always pays attention to my needs and answers my questions.
---
Oct 25, 2023
There was a communication problem between where I was told to wait for an X-ray to be taken and the time I was actually seen. The nurse did not tell me it was necessary to check in again with the front desk- and it is nowhere written about this practice. I waited 30 min in lobby, thinking they would call me up for X-ray. The clerk told me I should have checked in BEFORE I waited. My wait began again the estimate of 30minutes was actually 60 minutes. I'm glad I took care of myself and left the facility for a quick lunch! It was a bad scheduling problem and the front office took no mercy. I will know better next time, patients need a rule book and better guidance.
---
Oct 24, 2023
Dr Rumbaugh is extremely personable and likable in addition to knowing what she is doing.
---
Oct 24, 2023
Very long wait time in waiting room and even longer wait time in the exam room to see her. She said she didn't know I was even there.
---
Oct 5, 2023
Staff was wonderful. Building under construction. Office procedures out of date.
---
Oct 2, 2023
I was grateful to get a same day appointment, even though my usual provider was not in. I found this provider easy to talk to, pleasant and intelligent. I was feeling pretty sick, so I don't have much more comment. Even though I had to wait quite awhile in the waiting room, it was explained to me that it was a very busy day.
---
Sep 25, 2023
Dr. Rumbaugh has compassion, empathy, respect, she listens to all your problems, when you leave you know everything is going to be alright, if you follow her instructions, the healing begins I could go on and on about all the good she does for all her patients, she the best of the best.
---
Sep 20, 2023
Very efficient.
---
Sep 20, 2023
Do you experience was great
---
Sep 13, 2023
Always treated with respect and professionalism. Makes going to a doctor easy.
---
Sep 12, 2023
Budget cutbacks are disturbing. No custodial staff during hours, no security, no cafe even.
---
Sep 11, 2023
Dr. Lori is compactioniat and throughly listens to me. I drive 75 miles to see her. She's been my Dr. For 14 years.
---
Sep 7, 2023
The online experience is not nearly as good as the in-person experience. My records are not always updated as requested and visits with other providers not noted as informed. Also, my doctor and I recently discussed who to refer my thyroid issue to, and I told her I didn't want a male doctor. She referred me to endocrinologists in Tualatin and Portland. Somebody in the office decided that I should go to a male endocrinologist in Salem, in spite of the fact that that was exactly what I didn't want. People who are reviewing referrals should respect and leave alone the referrals made by the doctor.
---
Sep 7, 2023
Dr. Rumbaugh was terrific as she has always been. Waited longer than usual.
---
Sep 7, 2023
Disappointed Dr. Lori had to move to Woodburn with the new clinic but will stay with her no matter what.
---
Aug 31, 2023
Dr is always very kind and caring and works hard to help my condition and always with a caring heart Never fails to impress me with her efforts and very professional knowledge! Always takes time to answer my questions. Never attempts to make me feel like she's in a hurry to rush me. I drive 40 minutes to see her because she has always made me feel important and cares about my health with compassion and caring! I hope she knows how much she is appreciated
---
Aug 30, 2023
A nice visit with both doctor and assistant - were helpful, friendly and courteous with me. Needed extra help as my blood sugar went low while there and assistant was right on it and gave me the help needed at the time. Dr. Lori and I get along w/each other well, seem to have bonded w/each visit. Enjoy my time with her.
---
Aug 24, 2023
Very happy to go here.
---
Aug 24, 2023
Always great seeing my provider Dr. Lori Rumbaugh, she is fantastic! Thanks Lori for taking care e of all my medical needs!
---
Aug 22, 2023
When a form is sent to the office, the STAFF needs to read enclosed letter and follow instructions. I had an important DMV form lost in the mail because it was not held at the front desk, per my request. It was time sensative.
---
Aug 7, 2023
Always a pleasure to see Dr. Rumbaugh. Could have used better directions to blood lab given by Dr. Rumbaugh's nurse Did find it and was treated very well.
---
Aug 1, 2023
We thought Dr. Rumbaugh was very attentive, personable and answered my questions. She forgot to give me the stool checking kit so I had to go back to wdbn,
---
Jul 27, 2023
Dr Rumbaugh is a good, caring provider. She has always listened to my concerns and provided the best care possible within what is allowed by Medicare and Legacy protocols. She Is stretched beyond any doctor's ability to provide comprehensive care to the very high number of aging patients she Is expected to see daily. I have appreciated her medical care for me very much for several years and am dismayed that the Legacy system is making it more difficult for me as a patient and for my doctor.All the staff I've worked with are exceptional, but there are too few staff to cover patient processing and assistance.
---
Jul 27, 2023
All were kind and friendly
---
Jul 27, 2023
Dr Rumbaugh is always kind, concerned and a good listener. She is a wonderful physician. Legacy is very lucky to have her on their staff.
---
Jul 19, 2023
I am always amazed at how closely Dr. Rumbaugh listens to my comments and questions. She responds with clarification, positive feedback and suggestions. I feel fortunate to have her as my PCP
---
Jul 17, 2023
I've never had a bad experience with this provider (or a Legacy Clinic). If Dr Lori Rumbaugh were to move to another location I would follow her. She is an excellent provider !
---
Jul 11, 2023
Not happy having to travel to Woodburn Or now to see doctor. Preferred if Dr Rumbaugh stayed in Keizer.
---
Jul 11, 2023
Lori has been my primary care provider for many years and she does an excellent job at caring for my health. I am grateful!
---
Jul 7, 2023
One receptionist was sort of rude.
---
Jun 8, 2023
I'm extremely pleased with Dr Rumbaugh . She is an excellent listener and caring doctor.
---
Jun 6, 2023
The bad I have to seek another Dr, because she's moving.
---
Jun 2, 2023
My visit with Dr. Rumbaugh is always good she listen and answer question I ask.
---
Jun 2, 2023
I was running late phoned office and was over ten minutes had to make anther time drove over 40 miles I way very important office was rough
---
May 25, 2023
She is always very kind and responsive in our conversation of my health. Always very concerned and wants to be of help. She has been my doctor for quite a while, and I truly appreciate her. I hope she knows how much she is appreciated
---
May 25, 2023
So disappointed you are moving Lori to Woodburn. You should be recruiting new doctors/internists rather than eliminate clinics
---
May 25, 2023
Dr rumbaugh is amazing. I feel very comfortable with her. I know she's going to take care of me. I moved about 45 minutes away but I finally found a doctors who listens and is smart and takes action, so I haven't found anyone closer. I don't think there is a better doctor than dr Rumbaugh
---
May 23, 2023
Dr Rumbaugh is the BEST PCP that I've ever had. PERIOD!!!!! Absolutely excellent practitioner. Very grateful to her for so many instances of complex medical issues. TAKE GOOD CARE OF THIS DOCTOR!!
---
May 23, 2023
My visit was fine unhappy that IAM going to have to travel further to see my doctor she is the best doctor I've had and will not change.
---
May 18, 2023
Dr. Rumbaugh is the best doctor a patient could ask for. She is well experienced, kind, very considerate of your Injury, or well being. She makes you feel better, just by visiting the Clinic!
---
May 16, 2023
Dr. Rumbaugh is an excellent primary care physician and one that I value highly. She is easy to talk with and always listens attentively. And, the most important trait, she takes the time with me as a patient. She is not like other doctors who operate on a tight schedule appearing to watch the clock or listen for the knock on the door. This type of practice is anything but good medicine! Dr. Rumbaugh is and has always been one who practices good medicine!!!! I truly don't know what we will do with the local Kaiser office being closed. I've been looking for a new PCP with little luck. Ones that I have found, have the 15 minute business model....THIS IS NOT GOOD MEDICINE AND I DON'T WISH TO BE ASSOCIATE WITH THIS TYPE OF PRACTICE!!!!
---
May 11, 2023
I have been with Dr. Rumbaugh for years. She always makes me feel like I am her most important patient, no matter how busy she may be. She is an asset to Legacy!
---
May 9, 2023
A comprehensive and thorough review of health and concerns
---
May 2, 2023
Dr. Rumbaugh is very good at helping you in you health needs.
---
May 2, 2023
Provider always seems to be in a hurry.
---
May 1, 2023
Six weeks to see my primary care provider is too long.
---
May 1, 2023
Found out not from provider (that office is moving. NOT happy with that change - how a 30 minutes drive for me and my husband!
---
May 1, 2023
It was very good.
---
Apr 27, 2023
Lori is very attentive and compassionate Doctor, she has known me for years. I now live in [location removed] and still drive here.
---
Apr 25, 2023
I think Dr Rumbaugh is terrific. Her assistant may have been experiencing a bad day as her behavior was less than friendly. The reception team has always been great. The biggest concern is even getting an appointment for something urgent. I had to wait 6 weeks for this appointment. Fortunately it could wait.
---
Apr 24, 2023
Dr Rumbaugh is so kind, listened and very knowledgeable!
---
Apr 24, 2023
Dr R is quite skilled, perceptive and very attentive.
---
Apr 21, 2023
Excellent employees at this clinic. I could not ask for a better PCP!
---
Apr 20, 2023
Extremely helpful
---
Apr 17, 2023
Dr. Rumbaugh is a professional and caring pcp. She Is the pcp for my entire family. Dr. Rumbaugh listens, is respectful, and takes the time to work through situations and provides the best referrals and/or solutions. We hold her with the highest regard!
---
Apr 17, 2023
Came in for an infection and ended up with a prescriptipn for cpmpression socks?
---
Apr 14, 2023
Lori is a very professional doctor, and I hold her to my highest respect, and care's extremely for her patients I would highly recommend her to anyone I know.
---
Apr 14, 2023
Not enough time provided. You are pushing Dr.s and staff too hard. I am a watcher not a social type and I noticed they were a littled harried but still attentive. I love Dr. Lori
---
Apr 13, 2023
I absolutely LOVE Dr Rumbaugh...she is so kind and empathetic. I always look forward to seeing her and catching up. Not only is she interested in my medical health, she is interested in my life! I feel as if she really cares about me and what is important to me. She is wonderful!!
---
Apr 13, 2023
I have been a patient of Lori Rumbaugh for 20 plus years, my needs are always taken care of. Communication with provider and staff is always easy, I use my chart with questions for non urgent things and call for more urgent problems.
---
Apr 10, 2023
I was very thankful for the time spent with the provider concerning some important concerns regarding my health. The blood draw person was quick and efficient as was the xray technician.
---
Mar 31, 2023
Have had very excellent care. Sorry this is late in return. It got misplaced.
---
Mar 31, 2023
I always fill out the computer questionnaire previous to my appointments when I get to the clinic - the office staff asks me some of same questions - WHY.
---
Mar 30, 2023
Had problems with Lab. My appointment was for 9 am. I waited for 30 minutes. Then l gave up and left. Later on the phone a claim was made that my appointment was for 9:30.l marked correctly my appointment time down as l always do. I will try Safeway Labs next time.
---
Mar 28, 2023
Appreciate not feeling rushed with my time with Dr. Had good suggestions for my health concerns
---
Mar 28, 2023
All I dealt with were polite and informed. I'm a long time fan of Dr. Rumbaugh.
---
Mar 9, 2023
Only bad experience is my PAP biopsy was sent to lab w/o my name written on it, so I need to come back in for another PAP & it's another 5 week wait for new appt. Nurse was very apologetic but still not fun to redo a PAP.
---
Mar 9, 2023
Dr. Rumbaugh is always friendly & helpful with whatever problem I have.
---
Feb 21, 2023
Dr. Rumbaugh is an excellent doctor who listens to me, respects what I say and answers my questions to the best of her ability!!
---
Feb 16, 2023
I could not get an appointment in a reasonable amount of time. Was informed by the doctor to come back for follow up in 30 day, but was told by receptionist and nurse, that I could not see the doctor for 2 and 1/2 months. This is unacceptable and myself and family are now going to look for a new provider outside of Legacy Health. You have a management problem in that office that you need to fix.
---
Feb 9, 2023
Dr Rumbaugh is always sympathetic and listens to me.
---
Feb 7, 2023
I was very well treated by everyone
---
Feb 7, 2023
Always as good as a medical visit can be.
---
Feb 3, 2023
The gentleman at the reception desk is very friendly and helpful. I saw Dr Rumbaugh within 5 minutes of checking in. Dr Rumbaugh was very thorough a listened to me carefully as I described my medical problem. Very happy with this Clinic and Dr Rumbaugh.
---
Feb 2, 2023
I like my dr. She makes sense & explains.
---
Jan 31, 2023
Dr. Rumbaugh is an excellent PCP. I completely trust her. She treats me with respect and takes home to explain my health. Dr. Rumbaugh is pro-active and listens to me.
---
Jan 31, 2023
She gave me a handout for a Synvisc- shot to help my right knee that's giving me problems.
---
Jan 31, 2023
This provider is a good listener and takes the time needed to listen to me.
---
Jan 31, 2023
Very knowledgeable & respectful.
---
Jan 30, 2023
Took too long to get in there. Over a year.
---
Jan 30, 2023
No bad experience with me But the clinic needs more female doctors for people can get in my granddaughter needs to get a new doctor and she needs to see a younger doctor a female thank you
---
Jan 24, 2023
She's always kind and compassionate and willing to listen and make my life better
---
Jan 24, 2023
Great MD and I appreciate her depth of knowledge, scope and positive approach. I'm old and wise enough to know an excellent physician and Dr Rumbaugh is, just that. A very grateful patient with a complex medical history.
---
Jan 19, 2023
It was an excellent experience, from your reception staff and particularly Dr Rumbaugh. I had to change doctors two years ago because of insurance. It was the best thing I did. She always listens to me and is always respectful.
---
Jan 19, 2023
Recommended my daughter to Dr. Rumbaugh. I believe we are receiving excellent care.
---
Jan 13, 2023
Visit was a normal six month follow up scheduled upon completion of prior six month follow up. Scheduling is tight when one wants to get in during most off schedule issues require using urgent care and phoning for a referral if a specialist is needed. Legacy seems to be working their staff too hard to meet expected revenues requiring patients use online tools, emergency rooms, or urgent care to supplement Issues normally handled by a GP In the past. The staff you are retaining are great people and easy too work with but as a senior patient I am left with a lot of the understanding how to manage issues properly to get needed services. This is a side effect of an investor facing spreadsheet driven enterprise and appears standard in the medical industry these days. The INDUSTRY is in essence broken and is not unique to Legacy. That being said as my PCP within the maze that is the current healthcare industry Lori is a stellar person to deal with. I sincerely hope business practices do not drive her away. I was bounced through several PCPs in your system as it lost them due to "differences" or being in a non performing facility.while being locked into an employer provided insurance limiting my available choices. Any boxes I checked that are negative in the survey are because of Legacy operational practices and not her. She is grade A+
---
Jan 13, 2023
Dr Lori Rumbaugh is very nice and concerned about any issues. I really like her.
---
Jan 10, 2023
Dr Rumbaugh is very kind and listens to what I have to say and tries to get answers to my questions if she doesn't have them on hand . Sometimes is difficult to get an appt in a timely manner but that is a sign of the times, sadly.
---
Jan 9, 2023
New patient. Husbands primary physician and we really appreciate her bedside manner, and attentive to our health care. As a couple we do appreciate her wide knowledge of medical advice. She listens to our concerns and acknowledges our concerns. Great referrals as needed. She is much appreciated by both of us and feel privileged to have her as our primary MD.
---
Jan 9, 2023
I always enjoy my medical visit with Dr Rumbaugh. She's always helpful and supportive... Shes the best!
---
Jan 6, 2023
It was very good. Dr. Rumbaugh is the best doctor I have had in years.
---
Jan 3, 2023
I've been going to Dr. Rumbaugh 15+ yrs. She is absolutely the best doc I've ever had.
---
Jan 3, 2023
To many people are new, never know you, professionally. Speaking 15 years I been with my provider I believe, it's nice to know the tech who check you in knows you really well tired of explaining who I am. Visits would be less time if they know you.
---
Dec 27, 2022
This was a new patient visit. The doctor listen and review everything with me. She made me feel comfortable and cared for.
---
Dec 19, 2022
The facility is well maintained and comfortable. All the people I encounter are friendly, knowledgeable, and courteous.