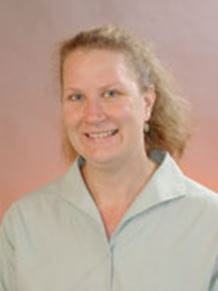 Call to Schedule
Michelle John, MD
My Specialties:
Internal Medicine, Board-certified
My Areas of Focus:
Diabetes
Languages:
English, Interpreters available for other languages
Affiliations:
Legacy Health Partners
Where I see patients
Where I see patients
503-674-1581
Monday-Friday, 8 a.m.-5 p.m.
About Me:
Dr. John focuses her practice on adults and teenagers, age 15 and older. Dr. Michelle John is recognized by the National Committee for Quality Assurance (NCQA) and the American Diabetes Association (ADA) for providing quality care to her patients with diabetes. Hobbies include: Hiking, Reading, Rollerblading
Year I Started Practice: 2000
Hospitals Served: Legacy Mount Hood Medical Center
Patient Rating
Legacy wants every patient to have great care, every time. To help measure and improve patient satisfaction, we send surveys to randomly selected patients after their appointments. We use this feedback from the surveys to improve and enhance the care we offer. Learn more about our surveys & ratings
Average Rating: 4.8 out of 5.0
---
Nov 2, 2023
Excellent Dr, staff and receptionist.Very happy with the service.
---
Nov 2, 2023
My visit was very good; really like Dr. John
---
Oct 30, 2023
I liked the doctor very much. I had a good visit with her. She was very understanding and nice.
---
Oct 27, 2023
Very happy with my visit Very helpful
---
Oct 13, 2023
Always Dr.M.John is theBest !!
---
Oct 12, 2023
Everyone friendly and professional. I love this office!
---
Oct 6, 2023
Found Dr. John to be friendly, attentive, and up to speed re my health history. Could not have been a better visit.
---
Sep 29, 2023
I felt heard and my concerns were validated and that's why I drive from [location removed] to see Dr. John because I know I'll be in good hands.
---
Sep 28, 2023
I was seen quickly and everyone was attentive and friendly
---
Sep 26, 2023
Everything went great, Dr John has been mine n my spouses doctor for a few years now, n I'm happy with my n our treatment there by DR John n all her staff.
---
Sep 25, 2023
Dr. John was as pleasant and helpful as she has been during the years she has been primary care physician. Her medical assistant, Alex, was also very friendly and personable, and Alex did an excellent job of drawing my blood with minimal discomfort.
---
Sep 19, 2023
Dr. Was very professional, treated my health problems immediately
---
Sep 18, 2023
Been seeing Dr John for the last 20 years maybe. My mother and I have been seeing her since 2003/2004 Love her
---
Sep 15, 2023
Very satisfied, and courtesy, from both Doctor and assistant.
---
Sep 14, 2023
I felt kind of rushed
---
Sep 7, 2023
My regular doctor left this clinic and I wasn't informed. When I made this visit it was made clear that it would.be a long and difficult wait to establish primary care here with someone else, which left me feeling unwelcome. I was treated as if it was suspicious or odd that I knew diagnostic and anatomical terms (I work in a disability office and have been through a lot with my own and my family's health. You don't have to be a doctor to have a good vocabulary!)
---
Sep 7, 2023
I made this appointment a month ago to get skin tags removed from my neck because they caused severe itching. I showed up for this appointment and the provider told me that she did not remove skin tags and I needed to see a dermatologist. In my appointment a month ago I was told that this office did remove skin tags. I've now had to make an appointment with the dermatologist that's another two months out and could have made the appointment a month ago when I inquired about the procedure.
---
Aug 28, 2023
Straight forward responses to questions.
---
Aug 22, 2023
Dr John and all of the other people I seen during my visit were extremely professional and very good at what they do . Hope to always have DR John as my physician
---
Aug 17, 2023
I would tell anyone they won't get an appt very soon.
---
Aug 17, 2023
Everything was very good. If I did not like what happened, trust me, you would hear about it.
---
Aug 15, 2023
Always a pleasant atmosphere. Dr. Johns assistant for this appointment name was Alex I believe. She was amazing and kind, and I appreciated that so very much!!! She is a keeper!
---
Jul 25, 2023
All was good
---
Jul 20, 2023
Dr. John knew exactly how to help me, and what to watch for, with my condition. My Health has greatly improved under her Care.
---
Jun 26, 2023
Follow up from a hospital emergency admission stay. She was prompt to order tests to address my symptoms and concerns.
---
Jun 20, 2023
I have confidence in the care and ability of my Mt. Hood Medical Center Hospital and also Dr. John, my primary care physician.
---
Jun 20, 2023
Dr John has always been caring, kind and knowledgeable. I'm happy that she is my doctor.
---
Jun 19, 2023
I have experiencing pain for 2 months, with very little relief. I have had scans, blood taken etc... And it seems no one has an answer to my problem.
---
Jun 19, 2023
Always excellent. Dr. John is a very caring, compassionate person, takes time to answer my questions. I never feel rushed and she explains things so I understand them. She is the best in my opinion!!
---
Jun 15, 2023
Had a very good visit with dr John. Wish she was taking new patients.
---
Jun 15, 2023
This was my first time with the provider and I was very happy with the way I was treated. This provider is replacing my current Primary Care provider because he is relocating.
---
Jun 13, 2023
Kind. Helpful cheerful
---
Jun 13, 2023
This is the best doctors office I have ever been to Dr. John and staff are the best , friendly and they listen to my health concerns and go above and beyond to give me the best care.
---
Jun 12, 2023
Dr. John is the BEST! I have been seeing her for years!!
---
Jun 12, 2023
I waited 20 minutes to see the provider and then when I'm the visit she spent less than five minutes with me, sad she wouldn't have any answers for me and that I would hear back at some time. Severely disappointed in this visit.
---
Jun 1, 2023
Don't like the phone wait. Too long at least she listens to me about meds.
---
May 26, 2023
Great very helpful was able to get me in on short notice
---
May 18, 2023
She saw me even though she wasn't taking new patients. I am extremely happy she took the time to help me out. Very nice!
---
May 16, 2023
Dr. John and her assistant are excellent.
---
May 12, 2023
Sometimes it feels like docs have too many patients to be able to fully explain or listen. EVERYBODY is friendly. CKD doc most hard to connect to.
---
May 1, 2023
Would have like It If Dr. John could have spent more time with me
---
May 1, 2023
Always pleasant and helpful and appt done in a reasonable amount of time
---
May 1, 2023
Very satisfying
---
Apr 27, 2023
Eased concerns. Confident in her diagnosis and pending tests she recommended
---
Apr 25, 2023
Can not get anyone to answer phone when calling to make an appointment. After leaving a message on Friday morning never got a call back the same day. Finally on Monday afternoon.
---
Apr 25, 2023
Excellent sign language interpreter, thank you
---
Apr 24, 2023
Dr. John has always listened to me and provided health information to my questions.
---
Apr 21, 2023
Dr. John always listens to my concerns.
---
Apr 11, 2023
No bad experiences
---
Apr 10, 2023
I was happy with this visit
---
Apr 4, 2023
Short staffed, I understand the phone response. Great staff and service , never had a bad problem with the staff . Always a positive good experience, Short wait times in the lobby, Dr. John has been my Dr. For about 16 years, also short wait in the waiting room, I have never had a bad experience with her, only positive good experiences, I find Dr. John kind, approachable, and she shows me respect. A good listener and I feel heard by her. When I'm short on questions, she asks me questions, I appreciate her and the time she took with me. I also know I am in good hands and I trust her. She is blessed with knowledge and experience. I am the lucky one to receive that kind of care.
---
Apr 3, 2023
I appreciate Dr. John because she always listen to my concerns, takes my opinion into account and explains things thoroughly.
---
Mar 17, 2023
Pleased at being seen quickly.
---
Mar 13, 2023
Always very happy with the doctors nurses and legacy medical
---
Feb 20, 2023
All I was more than satisfactory.
---
Feb 20, 2023
Dr John has always listened and clearly gives excellent treatment and recommendations if needed
---
Feb 17, 2023
The visit was pleasure to me.
---
Feb 16, 2023
Wait time is always short to see Doctor. Doctor's always spend enough time for me to get all questions answered. They are never in a hurry to get appointment over, like some other health providers that I've been too. I always tell my family and friends how wonderful everyone is and the excellent care I get from everyone at Legacy.
---
Feb 6, 2023
Very happy with the care I receive from this Doctor
---
Feb 6, 2023
I always feel comfortable and confident when visiting my provider
---
Feb 2, 2023
I was very satisfied with how Dr. John took care of all my medical problems.
---
Jan 23, 2023
I choose to use Medical care only when I feel absolutely necessary; I feel confident that Dr.John has my best interests and is an experienced physician (hard to find these days I hear).
---
Jan 20, 2023
She was nice but very dismissive. Didn't hear me out about my concerns and was rushing me to get to the lab which closed in an hour but was next door to the clinic. I've had incredibly unhelpful experiences with my primary care provider. I'm planning on changing clinics and finding somewhere other than Legacy that will actually take me seriously and spend some time finding out what's going on with me. Bedside Manor/patient respect goes a long way in healthcare and I have not found that with Legacy.
---
Jan 20, 2023
After leaving the office, I do feel that I need a handicap card for food shopping. I have a extremely bad back and neck and wrist. Which I have had surgery with all. I am in so much pain that it has caused depression. And at times I can't walk due to pain. I am having a very hard time sleeping due to pain. I wish she would reconsider. I am thankful for the food she gave me. That was helpful
---
Jan 19, 2023
Dr. John has been my primary care doctor for over 20 years, and in that time she has always acted in a professional manner, and been very good to me.
---
Jan 19, 2023
Dr. John & her staff were able to take me on, when I really needed it. She knew exactly what I needed, and what I further required. Her attitiude, Sincerity- and her Advocacy of me - have made all the diffference.
---
Jan 19, 2023
Always perfect. Dr. John is the most compassionate, knowledgeable Dr I have ever had. She has time to listen ,which seems to be a dying art among Drs. I feel extremely blessed to have her for my primary care.
---
Jan 17, 2023
Dr. John has been my doctor for 17 years I have a number of medical issues due to being a retired Firefighter I feel that without her excellent skills as a Physician my problems would be much worse.
---
Jan 16, 2023
Very plesent
---
Jan 12, 2023
Always,Dr. Michelle John the Best..
---
Jan 9, 2023
Always have perfect examinations with Dr. John
---
Jan 9, 2023
She is knowledgeable, patient, easy to understand and listens to what my concerns are.
---
Jan 5, 2023
Attentive and caring
---
Jan 3, 2023
Dr. John is great.
---
Dec 9, 2022
Overall my experiences have been very good.
---
Dec 9, 2022
Dr.John is a very good listener. She was very perceptive to know when I was understanding her questions. She would ask again if needed. Very good eye contact and very understanding. She cares.