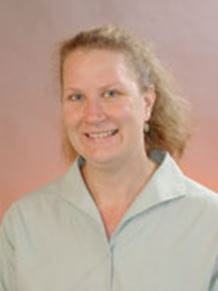 Call to Schedule
Michelle John, MD
My Specialties:
Internal Medicine, Board-certified
My Areas of Focus:
Diabetes
Languages:
English, Interpreters available for other languages
Affiliations:
Mount Hood Medical Center
Where I see patients
Where I see patients
503-674-1581
Monday-Friday, 8 a.m.-5 p.m.
About Me:
Dr. John focuses her practice on adults and teenagers, age 15 and older. Dr. Michelle John is recognized by the National Committee for Quality Assurance (NCQA) and the American Diabetes Association (ADA) for providing quality care to her patients with diabetes. Hobbies include: Hiking, Reading, Rollerblading
Year I Started Practice: 2000
Hospitals Served: Legacy Mount Hood Medical Center
Patient Rating
Legacy wants every patient to have great care, every time. To help measure and improve patient satisfaction, we send surveys to randomly selected patients after their appointments. We use this feedback from the surveys to improve and enhance the care we offer. Learn more about our surveys & ratings
Average Rating: 4.9 out of 5.0
---
May 12, 2023
Sometimes it feels like docs have too many patients to be able to fully explain or listen. EVERYBODY is friendly. CKD doc most hard to connect to.
---
May 1, 2023
Would have like It If Dr. John could have spent more time with me
---
May 1, 2023
Always pleasant and helpful and appt done in a reasonable amount of time
---
May 1, 2023
Very satisfying
---
Apr 27, 2023
Eased concerns. Confident in her diagnosis and pending tests she recommended
---
Apr 25, 2023
Can not get anyone to answer phone when calling to make an appointment. After leaving a message on Friday morning never got a call back the same day. Finally on Monday afternoon.
---
Apr 25, 2023
Excellent sign language interpreter, thank you
---
Apr 24, 2023
Dr. John has always listened to me and provided health information to my questions.
---
Apr 21, 2023
Dr. John always listens to my concerns.
---
Apr 11, 2023
No bad experiences
---
Apr 10, 2023
I was happy with this visit
---
Apr 4, 2023
Short staffed, I understand the phone response. Great staff and service , never had a bad problem with the staff . Always a positive good experience, Short wait times in the lobby, Dr. John has been my Dr. For about 16 years, also short wait in the waiting room, I have never had a bad experience with her, only positive good experiences, I find Dr. John kind, approachable, and she shows me respect. A good listener and I feel heard by her. When I'm short on questions, she asks me questions, I appreciate her and the time she took with me. I also know I am in good hands and I trust her. She is blessed with knowledge and experience. I am the lucky one to receive that kind of care.
---
Apr 3, 2023
I appreciate Dr. John because she always listen to my concerns, takes my opinion into account and explains things thoroughly.
---
Mar 17, 2023
Pleased at being seen quickly.
---
Mar 13, 2023
Always very happy with the doctors nurses and legacy medical
---
Feb 20, 2023
All I was more than satisfactory.
---
Feb 20, 2023
Dr John has always listened and clearly gives excellent treatment and recommendations if needed
---
Feb 17, 2023
The visit was pleasure to me.
---
Feb 16, 2023
Wait time is always short to see Doctor. Doctor's always spend enough time for me to get all questions answered. They are never in a hurry to get appointment over, like some other health providers that I've been too. I always tell my family and friends how wonderful everyone is and the excellent care I get from everyone at Legacy.
---
Feb 6, 2023
Very happy with the care I receive from this Doctor
---
Feb 6, 2023
I always feel comfortable and confident when visiting my provider
---
Feb 2, 2023
I was very satisfied with how Dr. John took care of all my medical problems.
---
Jan 23, 2023
I choose to use Medical care only when I feel absolutely necessary; I feel confident that Dr.John has my best interests and is an experienced physician (hard to find these days I hear).
---
Jan 20, 2023
She was nice but very dismissive. Didn't hear me out about my concerns and was rushing me to get to the lab which closed in an hour but was next door to the clinic. I've had incredibly unhelpful experiences with my primary care provider. I'm planning on changing clinics and finding somewhere other than Legacy that will actually take me seriously and spend some time finding out what's going on with me. Bedside Manor/patient respect goes a long way in healthcare and I have not found that with Legacy.
---
Jan 20, 2023
After leaving the office, I do feel that I need a handicap card for food shopping. I have a extremely bad back and neck and wrist. Which I have had surgery with all. I am in so much pain that it has caused depression. And at times I can't walk due to pain. I am having a very hard time sleeping due to pain. I wish she would reconsider. I am thankful for the food she gave me. That was helpful
---
Jan 19, 2023
Dr. John has been my primary care doctor for over 20 years, and in that time she has always acted in a professional manner, and been very good to me.
---
Jan 19, 2023
Dr. John & her staff were able to take me on, when I really needed it. She knew exactly what I needed, and what I further required. Her attitiude, Sincerity- and her Advocacy of me - have made all the diffference.
---
Jan 19, 2023
Always perfect. Dr. John is the most compassionate, knowledgeable Dr I have ever had. She has time to listen ,which seems to be a dying art among Drs. I feel extremely blessed to have her for my primary care.
---
Jan 17, 2023
Dr. John has been my doctor for 17 years I have a number of medical issues due to being a retired Firefighter I feel that without her excellent skills as a Physician my problems would be much worse.
---
Jan 16, 2023
Very plesent
---
Jan 12, 2023
Always,Dr. Michelle John the Best..
---
Jan 9, 2023
Always have perfect examinations with Dr. John
---
Jan 9, 2023
She is knowledgeable, patient, easy to understand and listens to what my concerns are.
---
Jan 5, 2023
Attentive and caring
---
Jan 3, 2023
Dr. John is great.
---
Dec 9, 2022
Overall my experiences have been very good.
---
Dec 9, 2022
Dr.John is a very good listener. She was very perceptive to know when I was understanding her questions. She would ask again if needed. Very good eye contact and very understanding. She cares.
---
Nov 15, 2022
Everything is Best andSatisfed always.
---
Nov 1, 2022
Awesome doctor and she knows her stuff! She's a wonderful doctor who cares and just takes the time to answer questions and make a person feel comfortable.
---
Nov 1, 2022
Ear plugged, would get better within 2 wks. From a friend I was told she had same symptoms and was told to use Flonase. Giggling my symptoms found out I had airplane ear ( had been on a plane with a cold when symptoms started- plugged eustatian tube) would have appreciated more input from Dr John.
---
Oct 31, 2022
I had an actual list of SEVERAL concerns and Dr. John addressed them all. I think there were nine! I was definitely happy with the visit.
---
Oct 31, 2022
It's always a pleasure to see Dr. John. She's very attentive, and knows the details of my health. She makes it easy to hold conversation, and I appreciate that!
---
Oct 3, 2022
"Outstanding."
---
Oct 3, 2022
I'm happy with my visit to my Dr she is my Dr since [year removed].
---
Sep 23, 2022
Dr. John is a great Dr. She listens and offers advice but is never pushy. She is my kind of dr.
---
Sep 20, 2022
Dr. John addressed just part of why I was there but it was the most important reason. Always leave this clinic feeling like something is missing. May need to move on.
---
Sep 15, 2022
She sat and talked to me about different things she explained what was going on and what she wanted to do and treated me with respect.
---
Sep 15, 2022
Always a good experience with Dr John
---
Sep 15, 2022
Long wait time. Visit limited to only a Medicare required visit
---
Sep 15, 2022
Terrific doctor. Her and the entire staff are always very caring and helpful.
---
Sep 13, 2022
I was satisfied with the visit.
---
Sep 13, 2022
I understand my thyroid level is high and would like the dr to call and explain this to me
---
Sep 9, 2022
Dr. John is very caring and knowledgeable
---
Sep 6, 2022
Dr. John has a good people personality and Instills confidence In her knowdledge.
---
Aug 26, 2022
Love dr john
---
Aug 19, 2022
All experiences went well.
---
Aug 15, 2022
I was satisfied with the explanation provided to me for all my questions,
---
Aug 15, 2022
This office is always prompt and respectful
---
Aug 9, 2022
Dr John always has my best health in mind. Kind and caring but takes care of business!
---
Aug 9, 2022
Dr John has been my provider since 2008. I count on her for all my primary care needs and she has never disappointed me!
---
Aug 5, 2022
Dr. John is very caring and listens to me which I think is great. My visits always go very well and I feel satisfied when I leave. Dr. John is a neat lady and doctor!
---
Jul 28, 2022
Always excellent visit.
---
Jul 26, 2022
Very Good Visit!
---
Jul 22, 2022
Told Dr. John about a fall I had about 3 months ago and I injured my hand. She ordered x-rays as a precaution and I found out that I had fractured my hand. The office called me referring me to a surgeon.
---
Jul 14, 2022
Dr. John always takes great care of my husband and myself. She is a wonderful doctor and a caring and warm person.
---
Jul 14, 2022
Always enjoy going into the office when needed doctor John is an excellent doctor and Always gives me exceptional care
---
Jul 14, 2022
I have seen her for years so she knows any problems that I might have.
---
Jul 7, 2022
Dr. John and her crew are ALL fantastic. Very happy with the care I receive at Legacy MT Hood. My wife is also happy with service there.
---
Jul 5, 2022
It was good. I have 2 lab things tomorrow.
---
Jul 5, 2022
It was a good visit
---
Jun 30, 2022
Very efficient
---
Jun 28, 2022
I was serviced as a client in a very professional and timely manner
---
Jun 27, 2022
As always very good
---
Jun 23, 2022
I am very happy with my doctor, she listens to me and makes me feel comfortable, excellent doctor.
---
Jun 21, 2022
Dr. John has been my doctor for several years. I trust her. She listens and cares about my health. Appreciate her knowledge!
---
Jun 14, 2022
I cannot get help to get into Legacy MyHealth info. Referral was put there, but I cannot access info. Dr. John said she would call this week and she has not called.
---
Jun 9, 2022
Good - I'm [age removed], the doctor is very patient & listens to all of my concerns. Gives good practical advice.
---
Jun 9, 2022
Doctor seemed truly interested in my condition
---
Jun 9, 2022
Dr. Michelle John has always been pleasant, caring, approachable, easy to talk to. I feel comfortable with her and she always enters with a smile and greeting. She is very good at her job, And she really cares about her patients. Never had any sort of bad experience or issues. Im just grateful I have her as my doctor. We connect personality wise which makes it even easier for free flowing conversation, Instead of just answering questions.