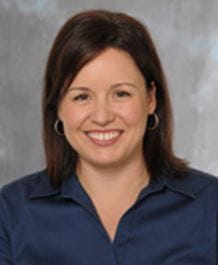 Call to Schedule
Samantha McKay, MD
My Specialties:
Family Medicine, Board-certified
My Areas of Focus:
Adolescent Medicine, Dermatology, Family Practice, Skin Lesion Removal/Biopsies, Stress Management, Travel Medicine, Complete Women's Health
Languages:
English, Interpreters available for other languages
Affiliations:
Meridian Park Medical Center
Where I see patients
Where I see patients
503-655-3321
Monday–Friday, 7:30 a.m.– 6:00 p.m.
About Me:
*Temporarily closed to New Patients* Dr. McKay has special interests in international and public health. Besides spending time with her family, Dr. McKay's personal interests include: swimming, running, traveling, learning about other cultures, art and art history, global health and gardening.
Year I Started Practice: 2005
Hospitals Served: Legacy Meridian Park Medical Center
Patient Rating
Legacy wants every patient to have great care, every time. To help measure and improve patient satisfaction, we send surveys to randomly selected patients after their appointments. We use this feedback from the surveys to improve and enhance the care we offer. Learn more about our surveys & ratings
Average Rating: 5.0 out of 5.0
---
May 2, 2023
Erin and Dr. McKay were very efficient, courteous and thorough.
---
Apr 27, 2023
My physician listened to my concerns and took appropriate actions.
---
Apr 20, 2023
Everyone was friendly and courteous.
---
Apr 7, 2023
Dr. McKay was thorough and very kind as she explained post concussion issues with me. She also made referrals to specialists for some ongoing issues with PCS.
---
Mar 22, 2023
A great office! Very professional and always helpful
---
Mar 13, 2023
Dr. McKay is awesome she always listens, explains, and gives great advice!
---
Mar 9, 2023
Dr. McKay has been a very good doctor. Has addressed an answered all my questions.
---
Mar 9, 2023
Over all was good. - seems to always have different desk people - and has an unfriendly feeling when you first walk into office at first
---
Mar 7, 2023
Dr. McKay is an insightful physician, a great listener, with a very practical approach to my needs and care. In addition to being a most competent physician, she is a genuine caring person. I would highly recommend her to anyone for medical care.
---
Mar 7, 2023
Had no clue of my history regarding why I came in. Did not listen to me. Was in a huge hurry.
---
Mar 3, 2023
I love Dr McKay.
---
Mar 2, 2023
I love my doctor! She is the only person who has ever listened to me.
---
Feb 27, 2023
Dr. McKay has helped me with my health in many ways she is very caring about my health and helped me get a by pass surgery..she has been more than helpful with me
---
Feb 20, 2023
I'm grateful to have Dr McKay as my primary physician. She's attentive, listens and has deep knowledge of the conditions I face. And she is a nice, pleasant person.
---
Feb 16, 2023
Very caring Doctor - could use more time - just sometimes.
---
Feb 7, 2023
I've been a patient of Dr McKay as my primary for several years. She is always thorough, caring, and comfortable to talk with!
---
Feb 6, 2023
This was my first visit with this Doctor. I was impressed with how she listened to be and advice she offered. I look forward to a long term doctor/ patient relationship.
---
Jan 20, 2023
I love Dr. McKay. She is always available for me and always takes extra time to make sure I'm satisfied with all my questions when I leave.
---
Jan 19, 2023
Very thorough and attentive. She appeared she actually cares about my situation which many prividers don't.
---
Jan 16, 2023
No lab. I fasted for 12 hrs as told but work could not be done, so will fast again for blood work at hospital.
---
Jan 10, 2023
I was listened to carefully, in an unhurried way. The dr. explained my problem carefully & clearly. She provided me with a remedy and my problem was solved in VERY short order.
---
Jan 9, 2023
The entire visit was a good experience. My physician thoroughly explained concerns she had for some of my health issues and together we made a plan for how to treat these issues. I was listened to with respect and kindness.
---
Jan 9, 2023
Listened to my concerns about my hearing, and referred me to a Otolaryngologist.
---
Jan 5, 2023
Excellent doctor and staff. Love Erin also. This doctor is the very best,!!!!!
---
Dec 22, 2022
Excellent experience, exceeded my expectations.
---
Dec 20, 2022
Very professional, though, friendly , and understanding
---
Dec 13, 2022
Everyone always polite and helpful. Dr. McKay is an exceptionally good listener and explains treatment options.
---
Dec 9, 2022
I like the fact I never feel rushed and that she asks me about my personal life as well as my health
---
Dec 6, 2022
She take good care of my med problems.
---
Dec 2, 2022
Dr McKay is & was very attentive to my healthcare on all levels needed medications, updated immunization's, following up on referrals to specialists & testing. She follows with real life examples & good humor you can relate to. She understands your situation & asks appropriate questions about your physical & mental health. I trust her guidance.
---
Nov 28, 2022
Dr. McKay's Medical Assistant, Erinn, was very friendly, kind, and organized. I always leave the office feeling like all of the people that work there are respectful and caring.
---
Nov 17, 2022
I thought I was prepared but I did forget to ask the Dr. about some of my physical concerns...may have to call or make another appt
---
Nov 8, 2022
Good experiences.
---
Nov 8, 2022
Dr. McKay is always attentive to my health needs. She is an excellent doctor.
---
Oct 28, 2022
Dr McKay is excellent. It is evident that she cares, listens, and is thorough. She is also up to date on the latest in healthcare. Her MA's are all excellent too!
---
Oct 25, 2022
Very good and helpful
---
Oct 21, 2022
When appt made on line a concern was made. At appt time Dr was unaware. Pre sign in and questions were answered on line..no one had a record ,, had to repeat upon arrival. No lab available so was forced to make an additional appt at a different location.
---
Oct 21, 2022
Good, friendly, and knowledgeable staff.
---
Oct 20, 2022
Dr McKay always listens to my questions, and I always get an answer.
---
Oct 18, 2022
Dr. McKay and her assistant, Erinn, are very professional and engaging.
---
Oct 17, 2022
Dr. McKay seems caring and relatively thorough.
---
Oct 17, 2022
Frustrated when I couldn't discuss some things without making another appointment since this appointment was only for my yearly physical. Had asked ahead of time whether I would need a blood draw & was told that would be decided at appointment- so would need to make another appmt later for blood draw. Irritating- another appmt & bill!?!
---
Oct 13, 2022
It was a little annoying that the lab was closed at the clinic.
---
Oct 13, 2022
ALL OUR tests come back on My health - so they do not usually call about tests - but will answer if I have a question .As for receptionist - always seem too busy - when you walk in. - they have changed a few times.in last couple yrs. Always seem to be new ones, not too friendly.
---
Oct 11, 2022
I cannot speak in English well. But they are always be kind for me and speaking slowly and until I understand and always smile for me.
---
Oct 4, 2022
Dr. McKay is great! She listens carefully, answers my questions, spends time explaining things.
---
Oct 4, 2022
I really liked dr McKay. She was kind, funny and knowledgeable!
---
Oct 3, 2022
Excellent visit, not rushed & answered all of my questions & made good suggestions to improve my health. Very polite, knowledgeable & courteous.
---
Sep 29, 2022
Dr. McKay and staff are always there for me when I need them. They are the best.
---
Sep 27, 2022
Everything was good.
---
Sep 27, 2022
Friendly and thorough as usual at Legacy
---
Sep 16, 2022
Dr. McKay is always great. I've never felt rushed in any way. She always listens to whatever I'm concerned about and provides informative answers to all my questions.
---
Sep 15, 2022
Excellent doctor
---
Sep 15, 2022
Very kind and helpful
---
Sep 13, 2022
Dr. McKay is is an excellent doctor, listens with care and concern, truly cares about her patient well being, responds with action if during the conversation she feels it is necessary. Aging is not for sissies, but she treats me with respect and concerns as I try very hard to educate myself of the changes in my health!!! So far, so good with help of Dr. McKay's compassion for her care and patience!
---
Sep 12, 2022
Initial visit went well.
---
Sep 8, 2022
Dr. McKay has a warm and friendly manner and at the same time is very professional. I appreciate her good listening skills and how she takes time to discuss and explain things related to my health issues.
---
Sep 1, 2022
Was very good. As far as doctor goes;Desk & reception people seem to always be new people - no mater how long it has been - always on phone - hurry you - not really very polite -
---
Aug 30, 2022
It was a first time meeting with the doctor
---
Aug 23, 2022
I'm always had a great experience in this office. Dr. McKay is an excellent provider.
---
Aug 5, 2022
This office is amazing. DR McKay is very attentive to all my needs.
---
Aug 4, 2022
It had been two years since my last visit and I was impressed that Dr. McKay followed up on previous concerns, made adjustments and easily transitioned to new requests.
---
Aug 2, 2022
I was so thankful that Samantha McKay was willing to take me as a new patient. My previous provider quit. It was very difficult to find a new Dr. I'm very happy with my new experience with Dr. McKay.
---
Jul 26, 2022
Always attentive, intelligent, and helpful.
---
Jul 21, 2022
[name removed] is very comfortable going to this office and with Dr. McKay.
---
Jul 21, 2022
Always very well informed with great problem solving and insightful suggestions.
---
Jul 21, 2022
Dr McKay is very understanding and takes time to listen and explain to me what is happening in health issues
---
Jul 19, 2022
Wonderful on-call telephone nurse provider, attentive medical assistant, caring and helpful doctor, outstanding attending nurse, caring receptionist, as well! Best possible care all the way around on my last appointment! I switched from Kaiser to Legacy because it's all the highest quality of care. Samantha and Erinn are always fabulous medical professionals in every way! How I appreciate and treasure my medical team, especially in the backdrop of the medical backlog during COVID, All this time, recently and always, I have had the best possible medical experiences. Thank you so much!
---
Jul 18, 2022
Dr. McKay took her time, answered my questions and gave me good information.
---
Jul 15, 2022
The doctor is pretty thorough. However, one thing that is frustrating as a patient is that you schedule your annual appointment and if something arises in the meantime, you can't discuss it with the doctor during a wellness exam. You are required to make another appointment. This seems like a poor use of everyone's time. I could have had an X-ray ordered and depending on the results, I then would schedule another appointment. Also, the blood draw could not be done due to staff shortage. If I would have known in advance, I could have gone somewhere else to do the lab ahead of time and have the results to discuss at my appointment. Seems like some better efficiency could be addressed.
---
Jul 14, 2022
I enjoy my doctor, medical assistant and this clinic, they are all friendly caring and attentive
---
Jul 14, 2022
Great experience. Great provider - she listens and always addressed my concerns.
---
Jul 8, 2022
Provider listened to how I was coping emotionally as well as medical concerns.
---
Jul 5, 2022
Dr. McKay is a positive person by nature. Her demeanor during exams is always pleasant and gracious, treating the patient as the most important at the moment.
---
Jul 1, 2022
This was the first time seeing Dr. McKay. She was very pleasant & knowledgeable.
---
Jun 27, 2022
I have been seeing Dr. McKay for over 10 years. She is one of the most thoughtful, kind, and helpful doctors I have ever had!
---
Jun 15, 2022
Very good care, fast and efficient.
---
Jun 7, 2022
Dr. McKay is very thorough in her treatment of my medical conditions. She always spends a generous amount of time with me and is excellent at listening to my concerns and providing helpful advice and treatment.