Hearing and Balance
Vestibular and audiology testing
Comprehensive testing services
There are a range of tests to help diagnose hearing, dizziness and balance disorders. Legacy Vestibular and Audiology Lab at Legacy Good Samaritan Medical Center offers advanced, complete testing. After the testing, we explain the results and offer recommendations for treatment.

All testing is performed by doctoral-level audiologists in a caring, comfortable clinic; for follow-up, our clinic works closely with Legacy physical therapists who specialize in balance and vestibular care.
For our younger patients, we partner with Randall Children's Hospital at Legacy Emanuel to provide state-of-the-art testing and newborn hearing screening.
Services and testing
We offer these services:
Comprehensive audiology and vestibular testing
Monitoring for the effects of ototoxicity in patients receiving chemotherapy
We offer these tests:
Comprehensive audiometry
Tympanometry
Acoustic reflex studies
Tympanometric pressure test
Electrocochleography
Auditory brainstem response (ABR)/N. VIII studies
Frequency-specific threshold (latency/intensity) ABR
Otoacoustic emissions (OAE)
Electronystagmography and Dix-Hallpike (ENG/HP and VNG/HP)

Oculomotor test
Postionals
BPPV screen
Caloric test

Rotary chair vestibulo-ocular reflex

Special rotation studies

Computerized Dynamic Posturography (CDP)

VNG pressure/Tullio test

Vestibular-evoked myogenic potential (VEMP)
Location
Legacy Vestibular and Audiology Lab
Good Samaritan Building 2
1040 N.W. 22nd Ave, Suite 460
Portland, OR 97210
Phone: 503-413-8154
Fax: 503-413-694
Legacy Rehabilitation Services
Phone: 503-413-3707
Fax: 503-413-1504


Stories
Our People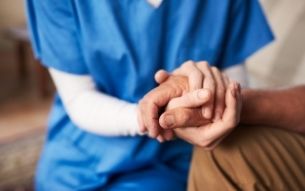 Congratulations to our R.N. Nursing Residency Program for 10 years!
Read More >
Our People
Finding my footing as a year-1 pharmacy resident
Read More >
Our People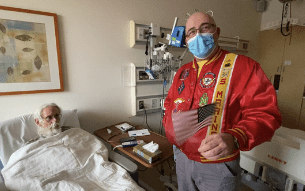 Legacy Salmon Creek offers special recognition for veterans
Read More >