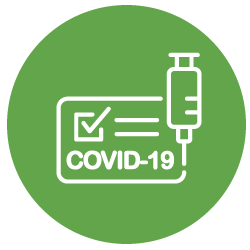 If you received your COVID-19 vaccine at a Legacy Health location or the Oregon Convention Center, you can access your vaccination record through MyHealth.

If you do not have a MyHealth account, sign up.

You can also download a phone app for MyHealth called "MyChart."

Select Legacy Health as your organization

Login with your MyHealth Account
Click the menu icon
Under "My Record," click COVID-19 to see your vaccination record
If you received your COVID-19 vaccination at a drug store or pharmacy, please contact them for your vaccination record.


You can also contact your Legacy Health primary care provider for a record of the vaccination.
Other vaccination record resources:
Oregon: Getting Immunization Records
Washington: Sign up for MyIR (phone app)