Randall Children's Hospital implements crisis standards of care
Cindy Hill, RN, Vice President, and Chief Nursing Officer, Randall Children's Hospital
Tuesday, Nov. 22, 2022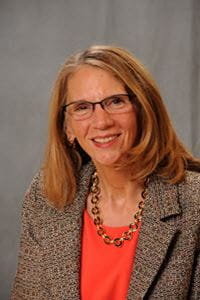 Making decisions about the allocation of critical care resources is heart-wrenching. For Legacy Health front-line health care workers, healing and caring is at the center of our mission to serve our patients and our communities. Health care teams show up every day to help heal people, and every single life is valued.
Today, Legacy Health is entering crisis standards of care for pediatric care to address the overwhelming demand for hospital services in response to the surge in patients with respiratory syncytial virus, also known as RSV. This action only impacts Randall Children's Hospital at Legacy Emanuel.
Crisis standards of care, defined by the Oregon Health Authority's
Oregon Interim Crisis Care Tool
, occur when "critical care resources are severely limited, the number of patients presenting for critical care exceeds capacity, and there is no option to transfer to other critical care facilities." As a regional health care system, we have met this standard today.
This has been an unprecedented respiratory viral season, both in the timing and the number of children affected. At Randall Children's Hospital, we are implementing safe solutions to meet the community demand for pediatric beds, including pulling staff to work extra shifts. To create capacity, we've postponed some non-urgent pediatric procedures and will continue to use creative staffing options to ensure we can provide the best possible care through this crisis.
We ask for the public's help to preserve hospital capacity for those who need it most by
Avoiding contact with those who are sick
Washing hands frequently
Cleaning and disinfecting surfaces
Staying up to date on all routine vaccinations, including flu shots and COVID-19 boosters
Limiting infants' exposure to frequent visitors and crowds, especially if they are at risk for severe illness and/or younger than 12 weeks of age.
Randall Children's Hospital is grateful for your care and patience as we work with the Oregon Health Authority and our partner health care systems in Oregon and Southwest Washington to respond to these challenges and help ensure children have access to the care they need.
About Legacy Health
Legacy Health is a locally owned, nonprofit health system driven by our mission to improve the health of those around us. We offer a unique blend of health services – from wellness and urgent care to dedicated children's care and advanced medical centers – to care for patients of all ages when and where they need us across the Portland/Vancouver metro area and mid-Willamette Valley. With an eye toward a healthier community, our partnerships tackle vital issues such as housing and mental health. Legacy strives to help everyone live healthier and better lives, with the vision of being essential to the health of the region. For more information, visit www.legacyhealth.org