Community Impact
Legacy Health staff reflect on their work at mass COVID-19 vaccination sites
June 28, 2021
Legacy Health joined other local health care partners during the past six months to support the heroic effort of providing safe, fast, and equitable vaccinations across the communities of Oregon and Southwest Washington.
Most vaccinations were given at large clinics at the Oregon Convention Center (OCC), Legacy Salmon Creek Medical Center, Legacy Silverton Medical Center and Legacy Woodburn Health Center. The clinics were often run by Legacy volunteer staff. Through May, about 1,570 Legacy staff volunteered for about 8,300 shifts and contributed almost 50,000 hours across seven vaccination settings.
"After an exhausting year battling COVID-19, our people stepped up to donate their time to serve their communities," said Trent Green, Legacy's senior vice president and chief operating officer. "Through their contributions, we have been able to provide more than 900,000 vaccinations to nearly 500,000 people. Their service embodies Legacy's mission of good health for our patients, our communities and our world."
The mass vaccination site at OCC closed Saturday. This means vaccination efforts are shifting to smaller community efforts. With this transition, Legacy staff reflected on their experiences helping communities get vaccinated.
From Abbie Sagebiel, senior project manager, Information Systems & Services:
"Working on the OCC Mass Vaccination project has easily been one of the most rewarding efforts I have ever experienced. I will never forget the first day we opened appointment scheduling online and watched as the first 4,000 appointments got booked in a flash. I realized that after 10 long months, we were bringing hope to our community. I look forward to someday telling my grandkids that my coworkers and I helped end the pandemic in Oregon by enabling almost 300,000 people to get vaccinated!"
From Ryan Erlewine, director of hospital pharmacy, Legacy Salmon Creek:
"It meant everything to our team to be able to vaccinate our family, our friends, our neighbors, and our community, and to give them hope after the last year. We feel very fortunate to have served our community in this capacity for the last seven months. We truly appreciate everybody who has given their time and energy to this effort."
From Ardel Frick, nurse auditor analyst, Patient Business Services:
"Since mid-January, I worked 52 shifts at the Oregon Convention Center, Woodburn Health Center, Salmon Creek, and Legacy's mobile and community vaccination clinics. I am driven by the hope that each vaccination will bring us closer to the end of the pandemic's devastation. Being part of the Legacy team during this historic time has been a highlight of my nursing career."
From Gretchen Lawrence, events and stewardship coordinator, Philanthropy & Community Engagement:
"I loved working with such a diverse group of people from so many different organizations as we pulled together to help our communities. There are so many people I will hold near and dear to my heart after this shared experience. I am extremely grateful that I had the opportunity to be a part of it."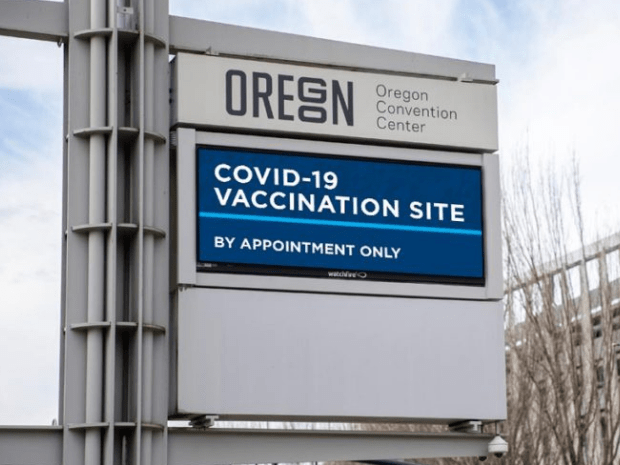 Sign up for our email newsletter