Legacy News
Recognition for veterans supporting our health care mission
November 11, 2021
By Kecia Kelly, DNP
Senior vice president and chief nursing officer
Today is Veterans Day 2021. While I appreciate the sacrifices U.S. veterans have made and make for our country every day, I am reminded of how particularly grateful I am to have veterans among our colleagues here at Legacy.
I had the opportunity to serve in the U.S. Army for six years, including half of one year as part of a United Nations mission in Haiti providing adult critical care for soldiers from every country involved. I know from that experience, and from my decades of work since then, that former soldiers and others who have served in the military make great coworkers with a unique aptitude for health care.
There are three key qualities that veterans bring to health care that I will highlight:
Veterans make natural leaders who value integrity: The U.S. military trains personnel to "do as I do, not as I say" and that service personnel should lead by example. This quality of integrity and setting an example for others is highly valued in the military and vital to our work to make Legacy the safest place to receive and deliver care.
Service to team and others is built into their DNA: The military is built to serve others, and good service personnel never lose sight of that. There are many reasons that individuals make the choice to serve, but most who make that choice don't do it just for themselves. This commitment to others and to a mission, and to the teamwork required for success, makes veterans great colleagues.
Veterans are adaptable: The structure and discipline of the military prepare veterans for the uncertainty they might face on any given day. This flexibility and adaptability to bring experience and learning into chaotic situations is useful in our EDs and elsewhere in our hospitals and around Legacy.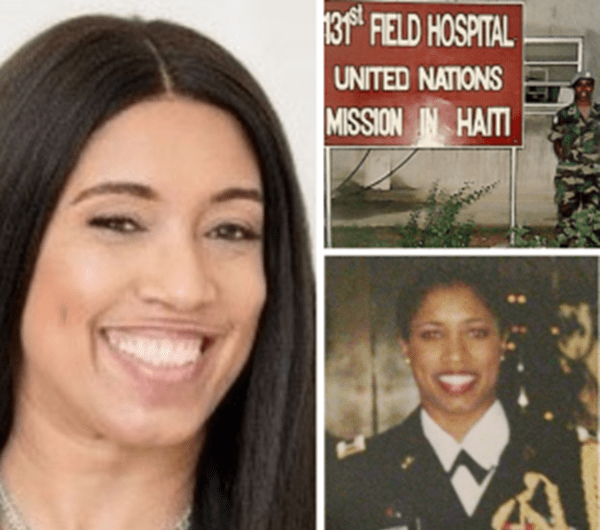 These are qualities that enhance our workplace. If you know of veterans in the community working in health care, or veterans with no health care experience but with the qualities we need, Legacy is looking to hire more veterans to support our entire system. Some positions qualify for temporary hire-on bonuses of up to $5,000 above other bonuses, and we offer a minimum $1,000 hiring bonus, prorated for less than full time, for every new Legacy employee hired through Jan. 31, 2022.
Thank you to each Legacy military veteran for your service to our country and your continuing service to Legacy and to our patients.
Sign up for our email newsletter