Healthy Living
Different ways to live a healthier life
January 27, 2022
Chartisha Roberts, program coordinator and sourcing recruitment for Legacy Health's Human Resources Department, shares what a healthy lifestyle looks like for her and how she incorporates a vegan lifestyle.
How do you live a healthy lifestyle?

Chartisha Roberts: I think a healthy lifestyle addresses one's mind, body and soul. Listed below are a few things I try to feed all three:

Mind: Counseling. I think it is very important to heal trauma and to look at things from a different perspective. I also read for pleasure in order to educate myself on different life perspectives and to keep an open mind.

Body: I exercise 5−7 times a week. My favorite activities are walking, hiking and dancing (Zumba). I try to incorporate my vegan dishes in my diet. Maybe one or two meals a week, but I'm working on more.

Soul: Prayer, meditation and nature walks.

What healthy activities do you do with family and friends?

Chartisha Roberts: Going on hikes, cooking different vegan recipes and trying new vegan restaurants.
#Letskeepyouhealthy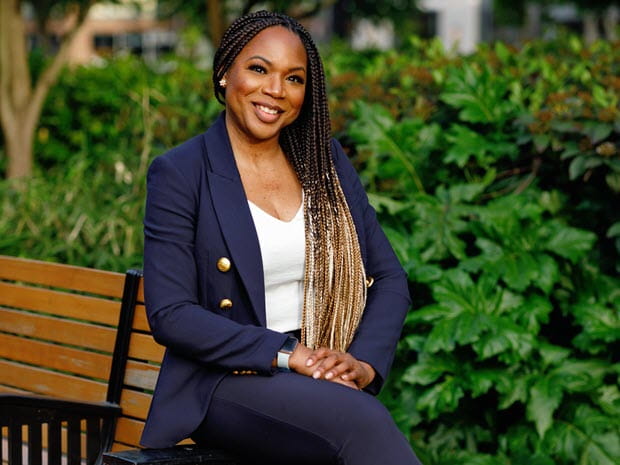 Sign up for our email newsletter