Legacy News
The Woes, Foes and Power in Changing Your Mind: Reflections from a Current Pharmacy Resident
October 12, 2023
By Emily Gammill, PharmD

My mind was set on becoming a critical care pharmacist since my first year of pharmacy school. While I was working as an inpatient pharmacy technician in Lafayette, Colorado, I shadowed several pharmacists in the intensive care unit. I was inspired to see my pharmacist mentors working closely with the care team and being counted on for their drug expertise. These early experiences were the foundation upon which I built my goals and aspirations. Eager for my own experiences in critical care, I arranged rotations in multiple intensive care units, took a critical care elective and applied for residency programs with a focus on critically ill populations.

However, as I started rotations during my fourth year of pharmacy school, I began to feel my interests and attention shift. One of my first rotations was in the medical intensive care unit. I remember looking at my preceptor in awe but for the first time feeling that it wasn't a perfect fit for me. I then completed an infectious diseases rotation and had two back-to-back rotations in internal medicine where I largely focused on antimicrobial stewardship. I was impressed with the team's willingness to accept my recommendations, and I felt like I was making a direct impact on patients for the first time. I felt myself naturally gravitating towards infectious diseases topics and projects.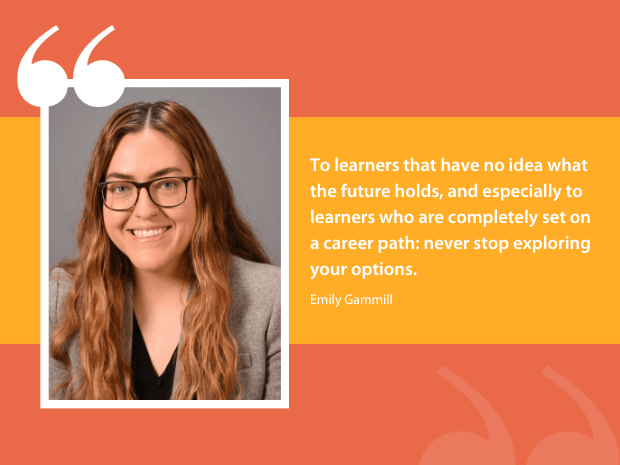 The woes

As I entered my first year of post-graduate residency training, I felt insurmountable pressure to decide where I wanted to complete my second year of residency and what I wanted to specialize in. I felt confused. I had set myself up to work in a critical care setting but could no longer see myself following that path. I immediately sought out infectious diseases mentors, projects and opportunities. Even though this process towards exploring my interests naturally fell together, I still experienced self-doubt. Changing my career path meant I had to enter the match process again. It meant I had to leave my current residency program as they did not offer an infectious diseases residency program. It meant no guarantee of staying in Colorado or acceptance into a different program.
The foes

As the first months of PGY1 passed, my decision became apparent. Although there were no guarantees for my future, focusing on infectious diseases provided the excitement and passion I needed to push through a demanding residency year. Before I knew it, I was engulfed by application and interview season. My first interview interaction as a prospective resident will always stand out to me. An infectious diseases pharmacist that I had worked with throughout pharmacy school asked me, "Are you sure you want to pursue infectious diseases? I thought you were committed to critical care."

I then spent much of the rest of the interview convincing that person that my interests in infectious diseases were legitimate. Exploring new interests should be celebrated but this experience solidified for me that changing your mind can result in both self-doubt and doubt from others.
The power

Although it may be uncomfortable, changing your life's trajectory can be as simple as wanting things to be different. I now live 900 miles away from where I grew up in a state that is becoming a second home. I get to work alongside providers that get just as excited about selecting the right antimicrobial regimen as I do. I am involved in research that will improve systems and impact patient care. I couldn't be happier that I leaned into my interests and trusted my instinct. To learners that have no idea what the future holds, and especially to learners who are completely set on a career path: never stop exploring your options. Say "yes" to new opportunities. Take the most from every learning experience, even if it's not where you see yourself in 10 years. Decide what you want and then decide again. There is a great deal of power in changing your mind.
Sign up for our email newsletter