Patient Stories
Choosing natural tissue for breast reconstruction
December 19, 2018
The nagging discomfort near the breast where Karen Jones had a lumpectomy in 2001 to remove breast cancer had her worried. "The idea of having cancer return really never leaves you," said Jones.
Even though Jones remained cancer-free, she was troubled that cancer could return. When she was diagnosed in 2001, she had no family history, or any statistical elements found in women who develop breast cancer. "If it happened once, it could come again," said Jones.
Karen had also lived with breast deformity and pain for years from complications after a breast reduction surgery.
Jones made the decision to have a double mastectomy as a preventative measure for the future. "I wanted a clean slate and not have to worry about old tissue that could potentially turn to cancer." She also chose to have breast reconstruction surgery immediately after the mastectomy.
Options to consider
Jones consulted with plastic surgeon
Mark Gelfand, M.D.
with
LMG-Plastic and Reconstructive Surgery
, about breast reconstruction after the mastectomy. A major consideration for Jones was whether to use artificial silicone implants or her body's own tissue for the breast reconstruction.
Dr. Gelfand discussed the benefits and risks of artificial tissue and natural tissue reconstruction. "The surgery and recovery process with natural tissue reconstruction are more complex and lengthy," said Dr. Gelfand. "A major benefit of using a woman's own tissue is there are no future risks of implant malfunction or need for future surgery to replace an implant," said Gelfand. Once the shaping and healing process is complete with natural tissue, no further surgery is required.
After the consultation with Dr. Gelfand and conversations with other women who had reconstruction surgery, Jones decided to use her body's own tissue. "It's an individual decision for each woman," she said. "I believe the body will deal better with natural tissue," said Jones. "The body already is healing from an intense surgical process, and an artificial implant could create more challenges."
The double mastectomy was completed by a surgical oncologist with
LMG-Surgical Oncology
, and the
DIEP Flap breast reconstruction
procedure was done by Mark Gelfand, M.D. on August 24, 2018.
Recovery
Karen's recovery has gone about how she expected it would. She knew the healing would be extensive because of the type of surgeries and size of the wounds. The left breast was slower to heal and required a minor follow-up surgery to clean the wound and encourage healing. Home health nursing visits provide weekly wound care. "It's been a tedious process with wound care," she said. "Everybody heals differently, and mine required a bit more attention to get going in the right direction."
She's finally at ease about her health and has no concerns about breast cancer returning. Gone are the years of living with painful and deformed breasts. She is happy with her new shape and it feels natural and normal. "Everybody has a right to feel good about how they look!" she said.
For information about breast reconstruction surgery, please contact
Legacy Medical Group, Plastic and Reconstructive Surgery
, at 503-413-4992.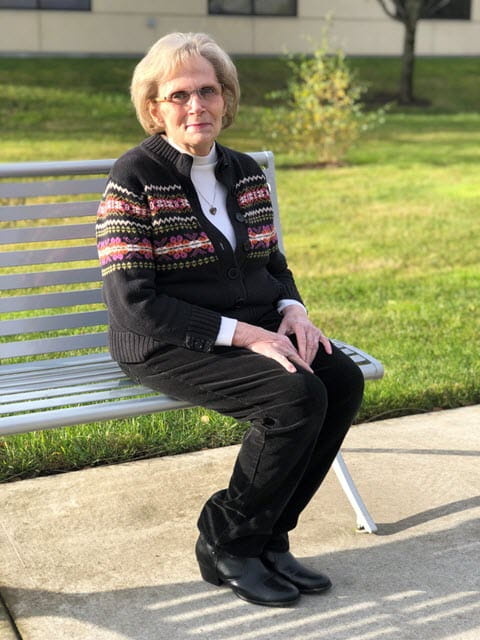 Sign up for our email newsletter