Legacy News
Becoming a tuberculosis elimination champion
May 24, 2018
As a part of its annual World TB Day activities in March, the Centers for Disease Control and Prevention's Division of Tuberculosis Elimination (DTBE) announced the 2018 CDC U.S. TB Elimination Champions. Among the ten individuals and organizations recognized this year as "TB Elimination Leaders" was our very own, Ann M. Loeffler, MD.
Dr. Loeffler began her work with TB in the 1990's. Now, a physician and educator at Randall Children's Hospital at Legacy Emanuel, she has also been the pediatric TB consultant for 20 years for one of the 4 national TB centers, Curry International TB Center, based in Oakland. Her experience and passion for TB led her to become a consultant for the 12 western states and Pacific Islands. If anyone has questions or needs a consult on pediatric TB, she has the answers.
"It was such an honor to receive this distinction as a TB Elimination Champion," said Ann Loeffler, MD. "This isn't just a job for me but more of a passion of mine. I love this disease, not only for its complexities but that it's curable. I get to be a part of helping others recognize it and save lives."
After drugs to treat TB became available in the 1950's and due to a steady decline in cases, there was very little funding for TB in the U.S. in the 1980's and unfortunately, it became an illness that physicians no longer recognized. Now, about 25 percent of world's population harbor latent TB and about 5-10 percent of those will get sick.
"TB has become an infection that many physicians don't recognize," said Loeffler, "As people began to learn better hygiene practices in the early 1900's and later, with the introduction of effective medications, there was a drastic decline of TB. Now, it holds a huge stigma that only lower-socioeconomic groups carry it and that everyone dies from it, when in fact, anyone can get it and it's curable."
Although tuberculosis, also once known as consumption, kills more people than any other infection on the planet, it's not that contagious. On average, it takes 40 hours of household-type contact to infect someone. TB is contracted through the air when someone with TB disease coughs or laughs. Once in the air, it can live for up to 72 hours in a poorly ventilated space, just floating around until it finds a new host.
"TB has pretty much disappeared in the U.S.-born population and has become more on an issue with foreign-born patients," said Loeffler. "Although we still see it, processes have been put in place to keep it out of the country, including aggressive screenings for immigrants prior to entry into the country." She goes on to say that although it's relatively hard to catch and is treatable, many cases have become drug resistant, which has created concern for many physicians. "If we aren't careful, we might miss patients who have become resistant to TB treatment. This causes concern for spreading the infection," she said.
Working with other physicians across the globe, Loeffler has created training videos and webinars to help spread the word about TB. She was also the original editor of a book that addresses drug-resistant TB (now in its third edition). Caring for children and teens with TB right here at RCH, taking calls 365 days a year, training doctors globally and improving screening programs are just a few things she's doing to ensure TB doesn't worsen as a global threat. "It's all about continuing to educate, especially outside the U.S., educating doctors about the signs and symptoms of TB, and making sure that each patient is treated correctly."
Learn more about Tuberculosis (TB).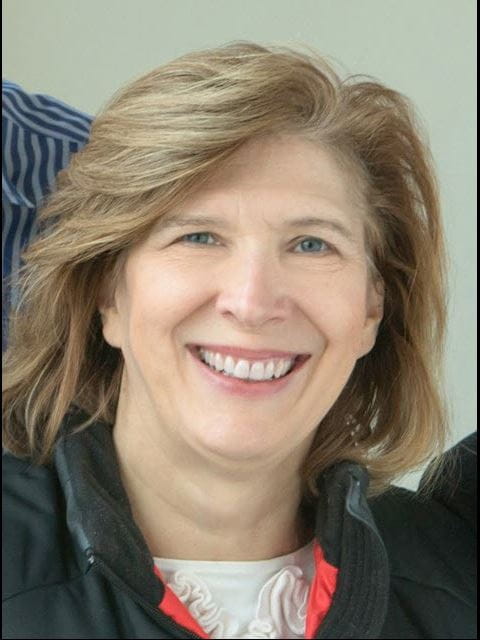 Sign up for our email newsletter