Safety
Get the kids outside, safely
July 29, 2020
Summer this year looks a little different. With the state mask mandates and social distancing, it can be tricky to get your kids to play outside safely.
Here are a few ideas to have some family fun in the sun.

Ride A Bike
Allowing kids to ride around the neighborhood on their bikes keeps them active, and at a safe distance from others. Challenge them to a distance ride, or to explore new areas of the neighborhood. You can even do a bike ride scavenger hunt.
Go for a Run or Walk
Getting the family out to walk or run around the town is a quick way to burn some energy and get some fresh air, while allowing for easy social distancing practices.
Backyard Camping
Pitch a tent in the backyard and have a family campout! Start a fire, make some s'mores, and tell stories by the fire.
If your kids need some social interaction outside the family, playing games with neighbors that maintain safety guidelines are a great way to go. Below are a few great ideas to get kids outside playing with friends and family while maintaining guidelines for slowing the spread of COVID-19.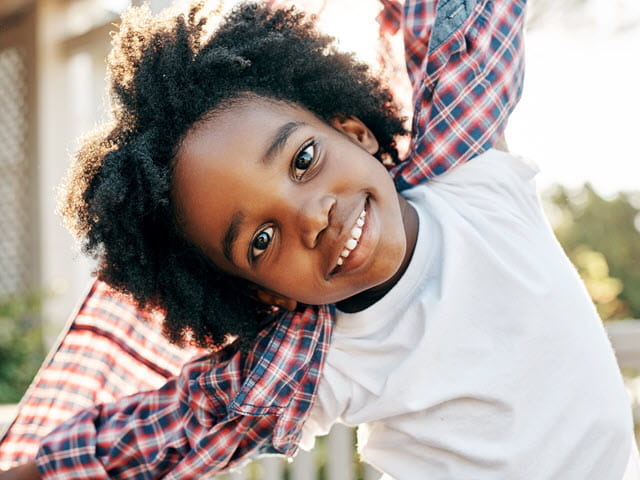 Chair Time
Have friends over to sit in the front yard, in chairs 6-ft apart to socialize or play video games. It's a simple, easy way to let your kids socialize without having to worry about them guessing what 6 ft apart looks like.
Noodle Tag
Tag but with a pool noodle! Grab a pool noodles, and have the seeker chase the runners with a pool noodle, using the noodle to 'tag' the game players.
Hot and Cold
A classic, but one that can easily be adapted to maintain social distance. Have one player hide an object around the neighborhood, then the other family members must try to find it while being told if their getting 'hot' (closer) or 'cold' (further away).
I-Spy
Sitting 6 ft apart, play I-Spy using things around the neighborhood. This allows everyone to sit still, while socializing and engaging in a fun game with friends.
Simon Says
No adaptation needed, other than making sure all participants are standing 6 ft apart.
If you worry whether family members can maintain distance from others while playing outdoors, just make sure everyone wears a mask.
This pandemic has everyone feeling overwhelmed, including kids. If you're looking for ways to help your kid cope with emotions, or talk to them about COVID-19, read our story center article for some great advice from the Child Life and Art Therapy experts from Randall Children's Hospital and Legacy Emanuel.
Sign up for our email newsletter