Legacy Health Partners - News & Updates
Delivering value and improving health
LHP Reporting Suite: Data and tools at your fingertips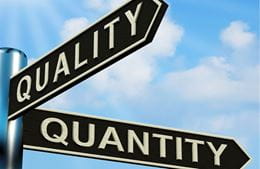 The LHP Reporting Suite in Microsoft Power BI gives you access to dashboards, reports and other helpful resources and tools to help meet performance standards and targets, improve quality and reduce health care costs.

Tip sheets to help you use these tools – including steps for how to login – are available on the Data & Reporting page of the LHP Team Site. The tip sheets and your field operations adviser are your best resource for learning how to view the reports and filter the data for your needs.

There are unlimited ways you can use the information in the LHP Reporting Suite to help improve care coordination and clinical outcomes for LHP patients. You may notice that reports with patient-specific data are tailored to primary care providers for their attributed patients. Specialists play an important role in our clinically integrated network by making sure patients get the right care in the right setting at the right time and cost. Here are some actionable ideas for how to incorporate these tools into your clinical practice today:

The LHP Clinical Integration Dashboard is the primary dashboard presented to you and shows performance as well as member lists for the measures you are accountable for in the LHP Clinical Integration Program. The default view displays performance for the entire network.

Suggested uses:
Specialists: select your specialty from the dropdown list to view the Network score for measures you are accountable for in the LHP Clinical Integration Program. Continue to communicate and coordinate with primary care providers for shared patients to help improve network performance.
Hover over each metric on the dashboard to track the network's year-over-year performance trends and understand areas where performance is lagging compared to this time last year.
The LHP Provider Directory displays all active providers and practices in LHP's clinically integrated network including each provider's current primary location as well as all locations for the clinic.
Suggested uses:
Search the LHP provider directory to be aware of who else is in the LHP network and help keep referrals in the network, enhance clinical collaboration and manage total cost of care.
The LHP facility directory also shows options for LHP approved facilities. LHP recommends confirming coverage prior to referring any patient to the facilities on the list.
The Cost and Use Payor Dashboard shows network-level cost and utilization data by payor product, as well as payor-reported contract performance and quality measure performance compared against targets.

Suggested uses:

View cost and utilization at the network level for each payor product to understand how we are performing against our cost targets.
Click any payor product's tachometer to see more specific details including YTD contract performance, details about the patient population, top cost drivers, and the percent of services performed outside the network (i.e. network leakage).
Consider if you see similar cost drivers among your own patients and if there are ways your referrals or other clinical decision-making could make a difference in our cost performance.
Submit ideas for reducing clinical variability to LHP for possible clinical collaboration guidelines or events to discuss common clinical situations and opportunities to learn best practices.
The Attestation Report is primarily used by practice administrators to view the completion status of their practice attestation responses as well as monitor provider's completion of Clinical Integration Education and Provider Learning Modules.